Sweden: First match in new modern "arena".
Sweden: First match in new modern "arena".
43 463 spectators in the first match in new "Friends Arena" and perhaps new official record in Scandinavia.
That was the only positive comment we managed to come up with, beside of a nice corteo from old stadium Råsunda to this fancy new "Friends Arena".
Yes, the name on this building is really "Friends Arena". It's a top modern arena designed for concerts(!). Because of the acoustics, that is design for concerts, the noise made by supporters were told be awful and very disappointed.  But what did people expect when building an arena instead of a football stadium?
With three floors inside the arena you will also not get these huge crowded sectors old stadiums are famous for, example AIK's old Råsunda stadium from 1937.
And with closed roof during the match people had to eat their popcorn without watching any pyro show, as that was strictly forbidden in this arena (Is not that just a better reason to actually light illegal pyro?).
Click here and see the fantastic last season at Råsunda stadium!
Photos & Videos: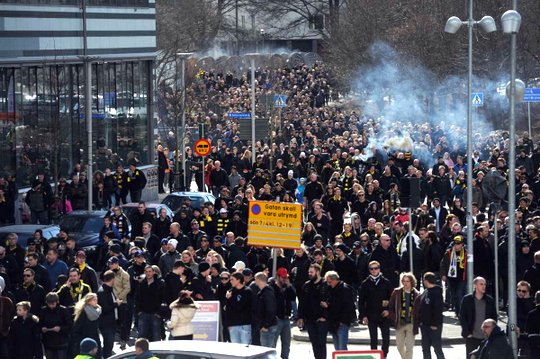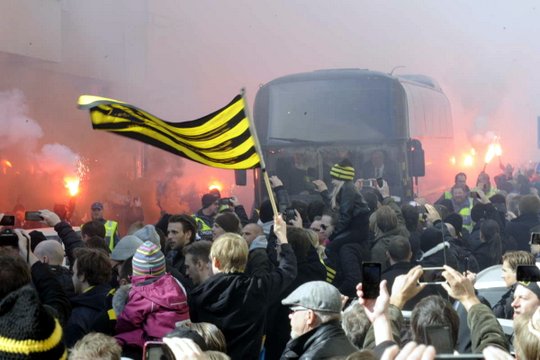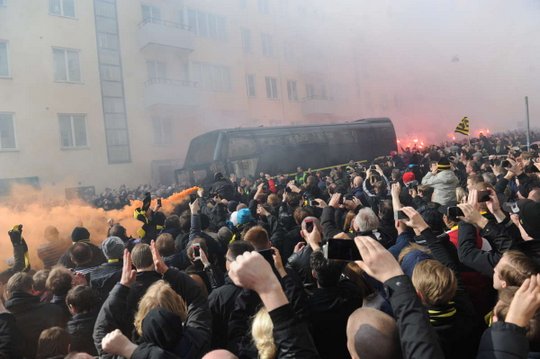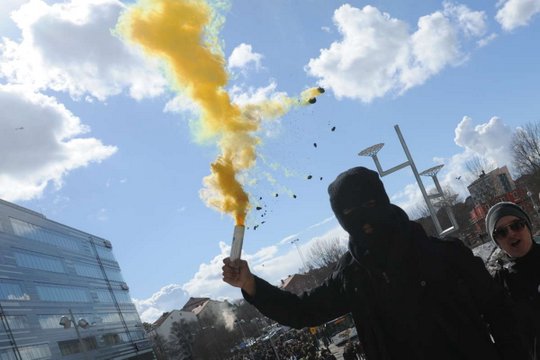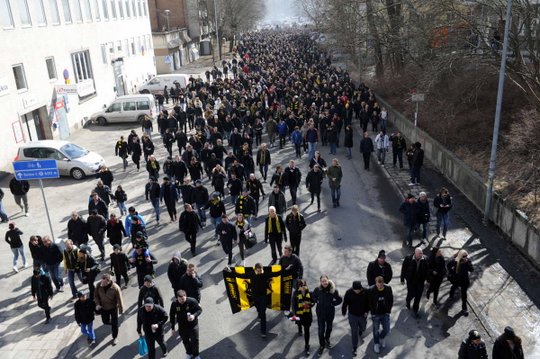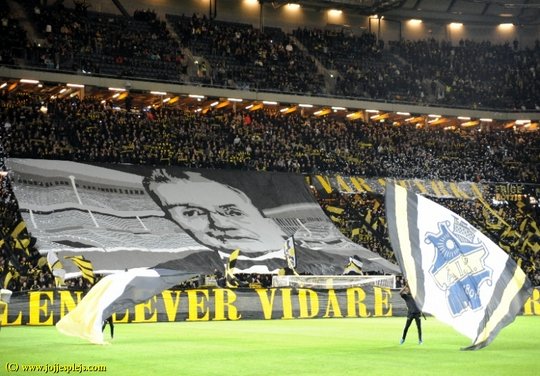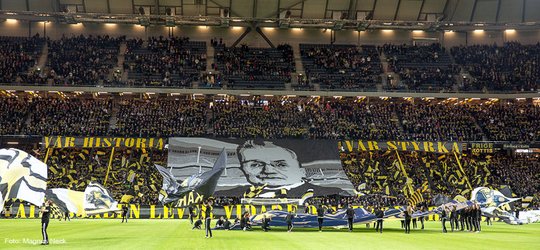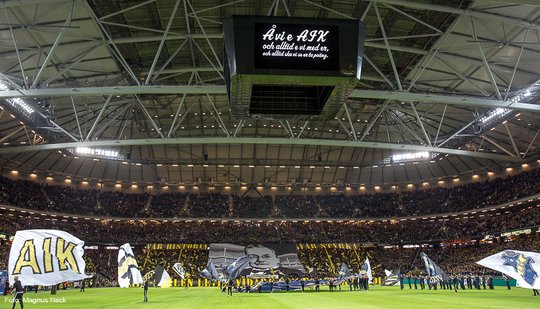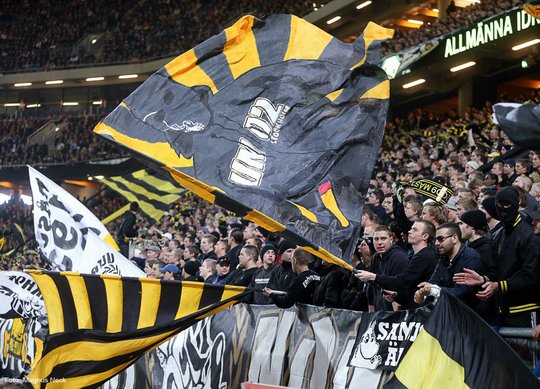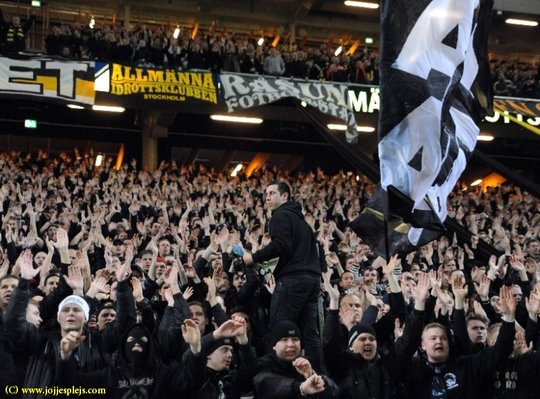 Videos:
Bonus: Friends Arena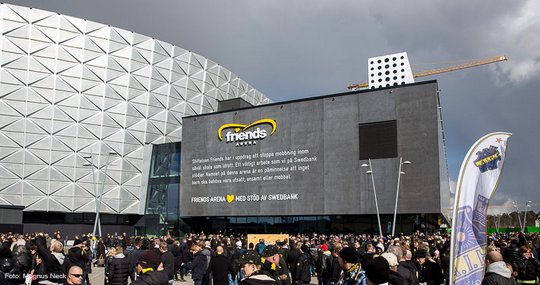 Source: www.jojjesplejs.com , www.magnusneck.se