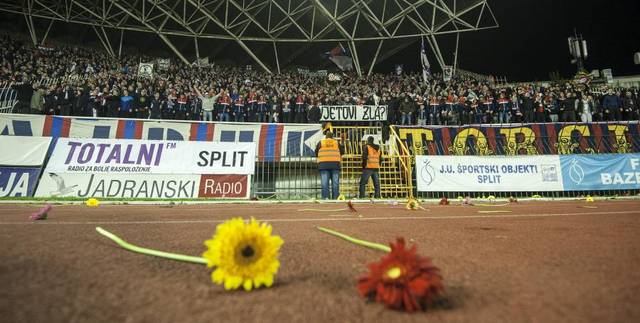 Croatia: Again interesting performance by Torcida.
Due to the frequently use of pyro, Croatian Football Federation fined Hajduk and Torcida with closing North stand for this match. Torcida moved to another sector.
Instead of throwing flares as they usually does, they threw flowers together with a message "Flowers of evil?"
Photos: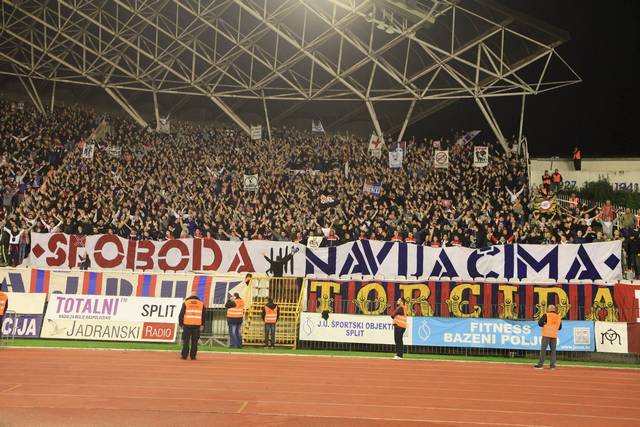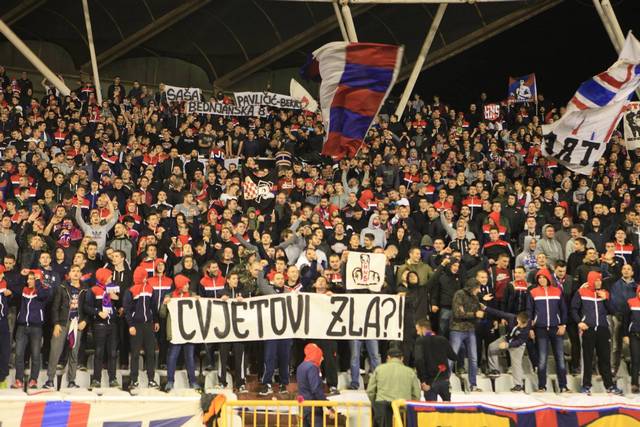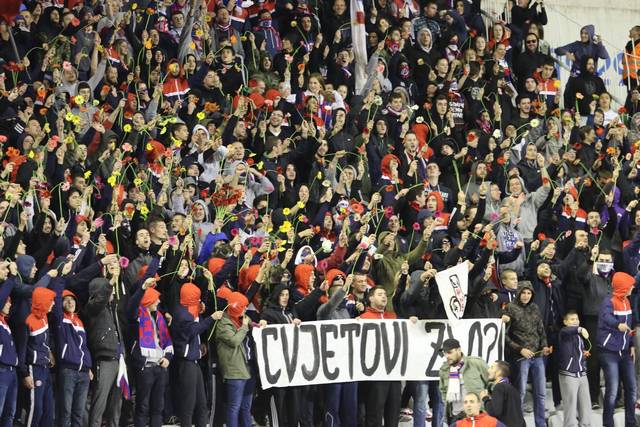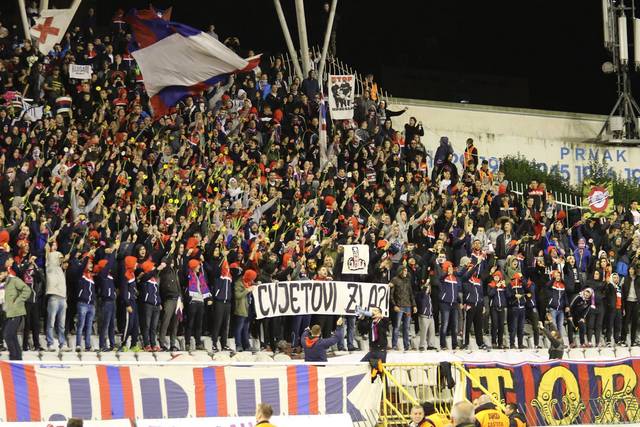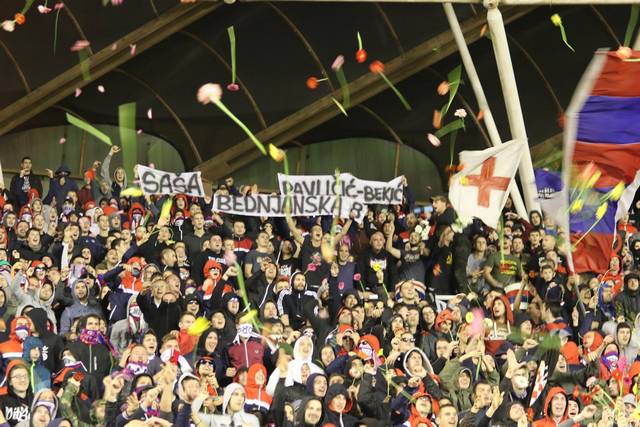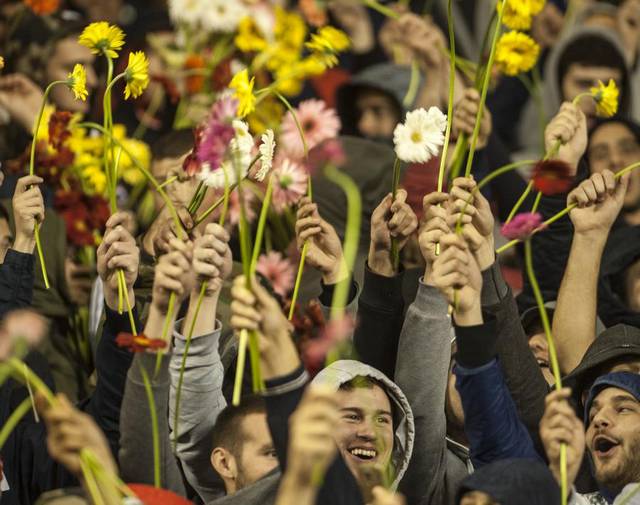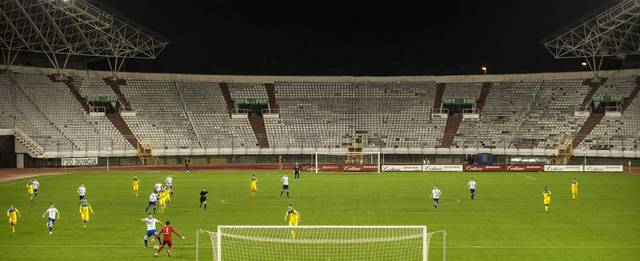 VIDEO: