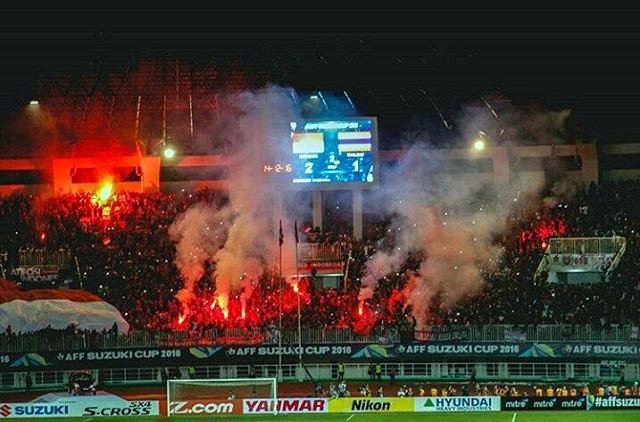 ASEAN Football Championship: First of two finals.
Wednesday night Indonesia played against Thailand in which is the first final match between the two nations in ASEAN Football Championship 2016.
The second match will be played this Saturday!
Fans of Indonesia created a nice atmosphere with flares spread all over the stadium and some big flags unfolded. There was also a group of Thais on the match, but we couldn't find picture of them.
Photos: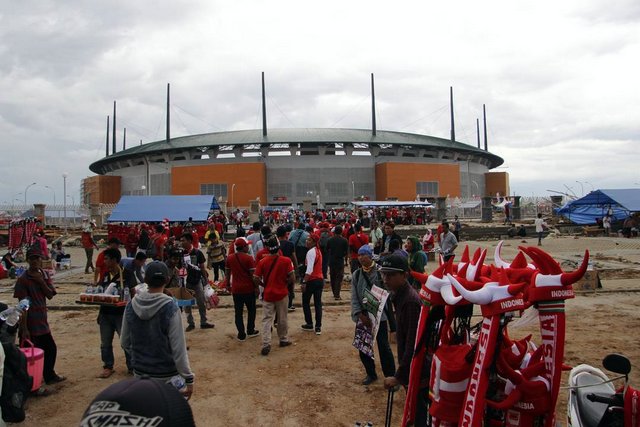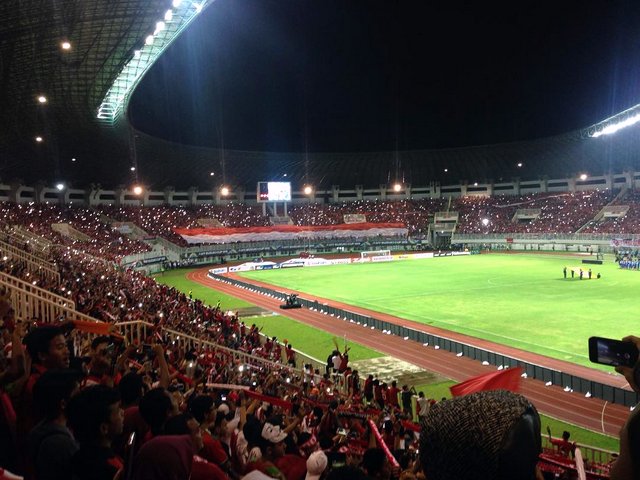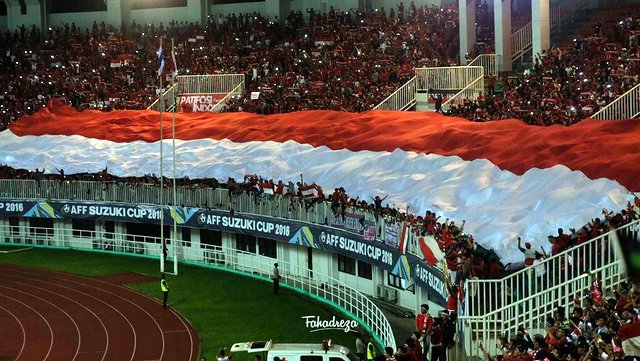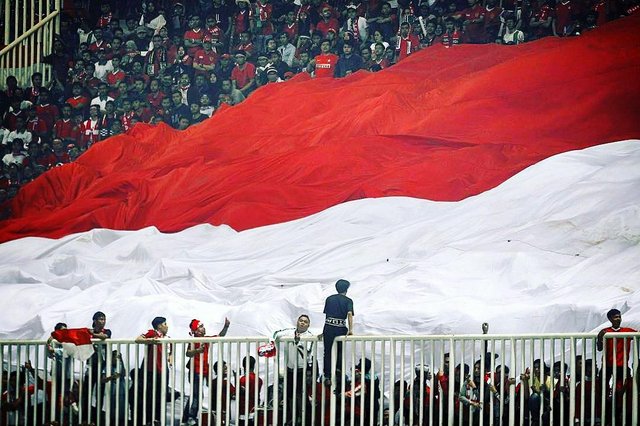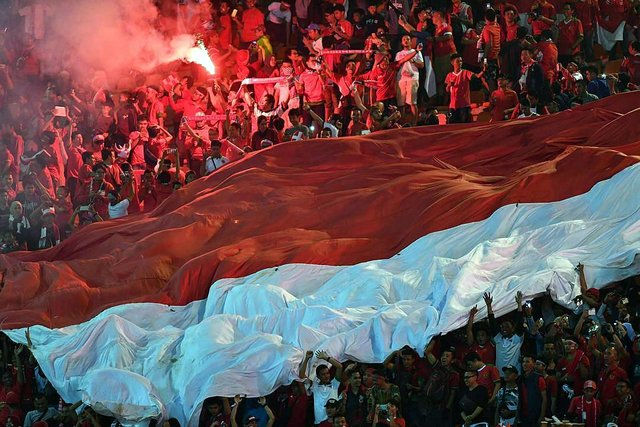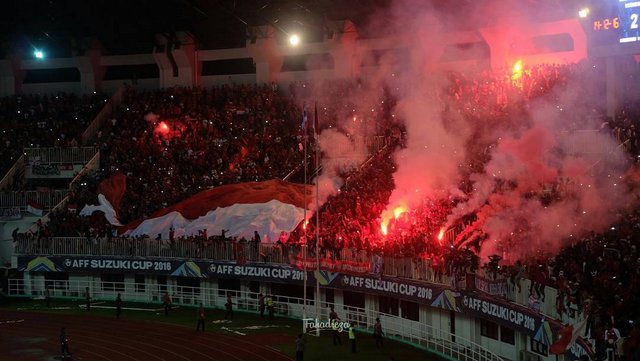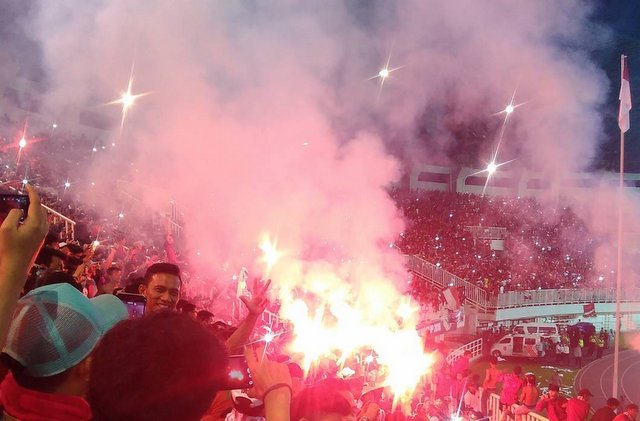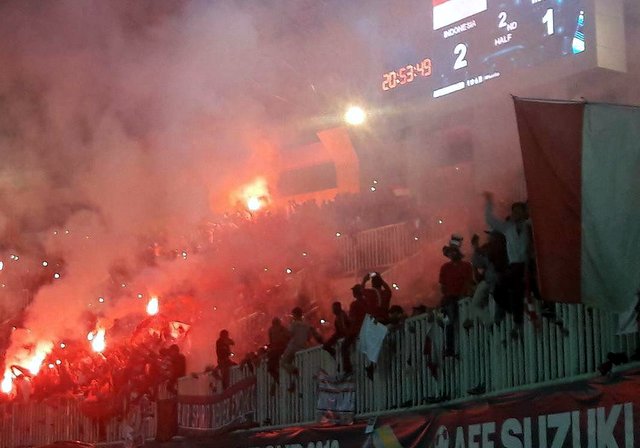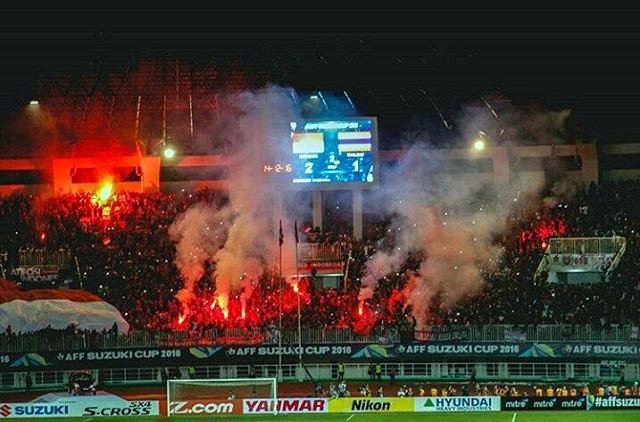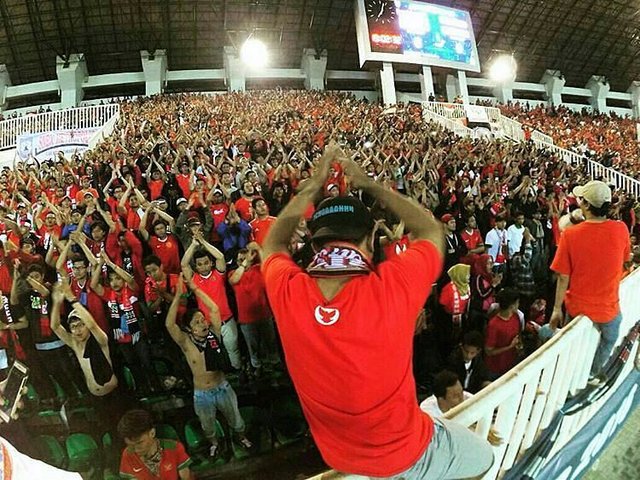 VIDEO: