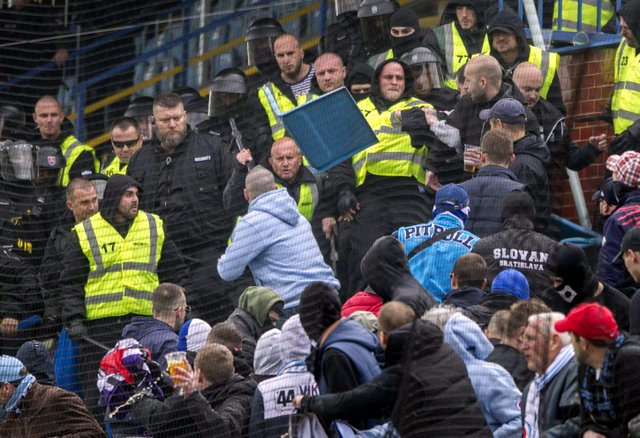 Slovakia: Choreography, pyro and fight with police!
High-risk match in Slovakia this Saturday between football club FK DAC 1904 Dunajská Streda and Slovan Bratislava.
Fans of DAC consider themself as Hungarians. They come from the town Dunajská Streda, which is only 50km from the Slovakian capital Bratislava, but even closer to the Hungarian boarder. In Dunajská Streda the majority of the population is ethnic Hungarians.
While DAC supporters displayed choreography and smoke in the Hungarian colours, it took only 10 minutes before police and security clashed with the away fans from Bratislava. After a short fight they were forced out of the stadium. Some trouble in the streets followed, as locals tried to reach Slovan supporters, but police separated the two groups.
DAC: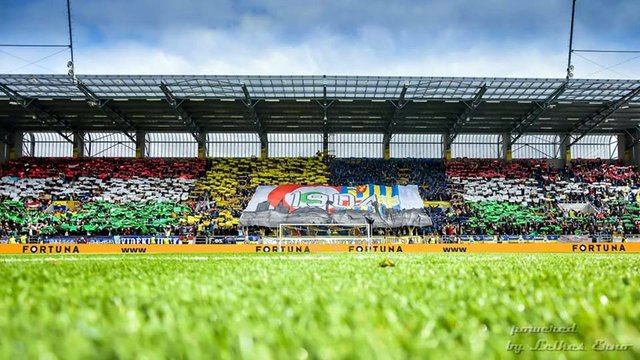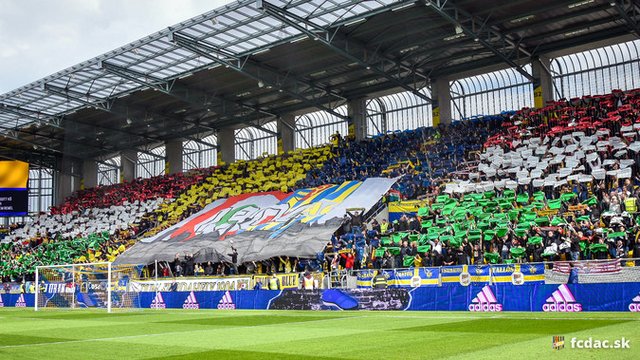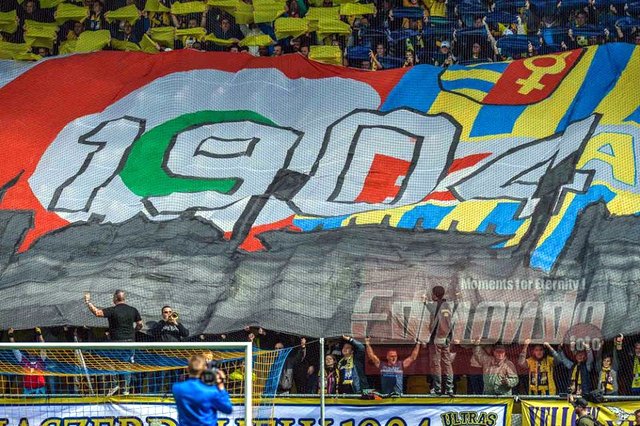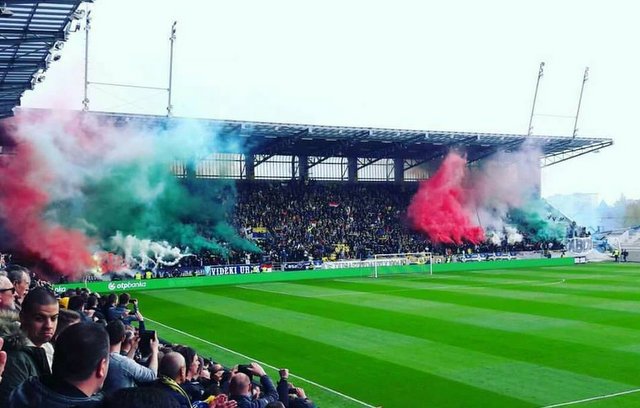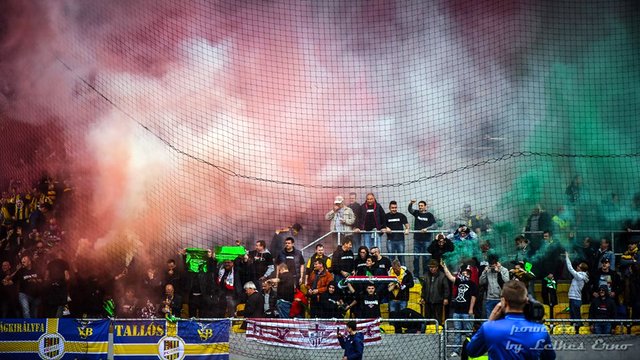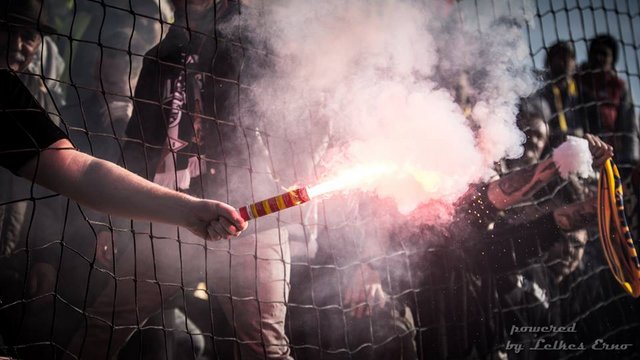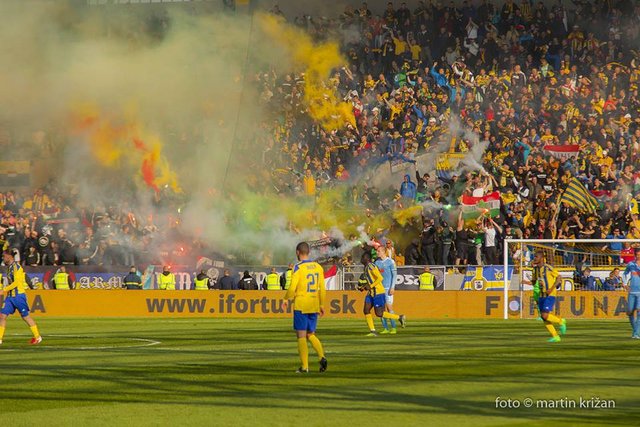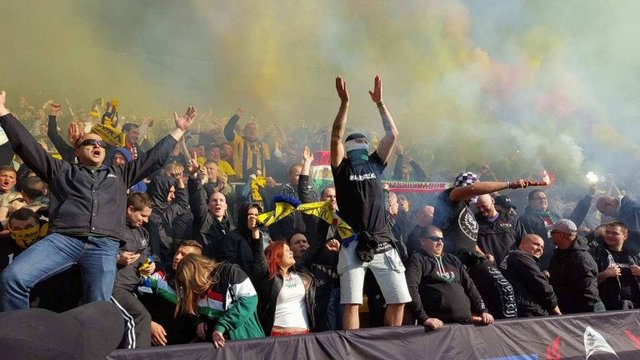 Slovan Bratislava: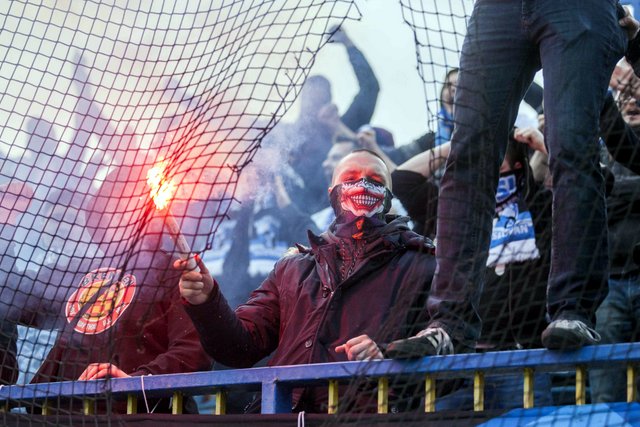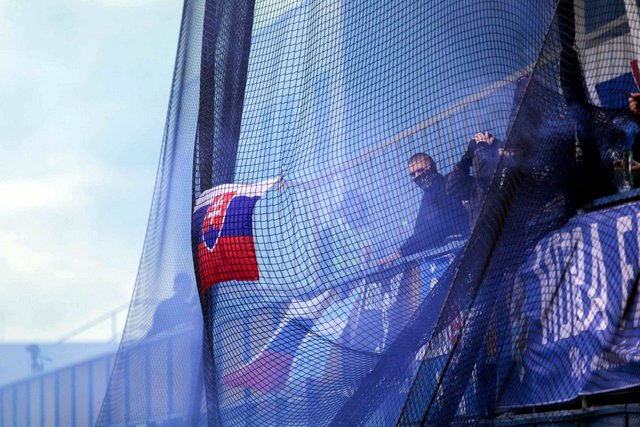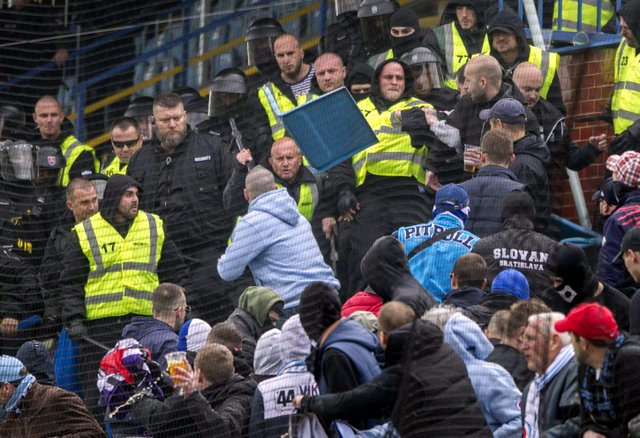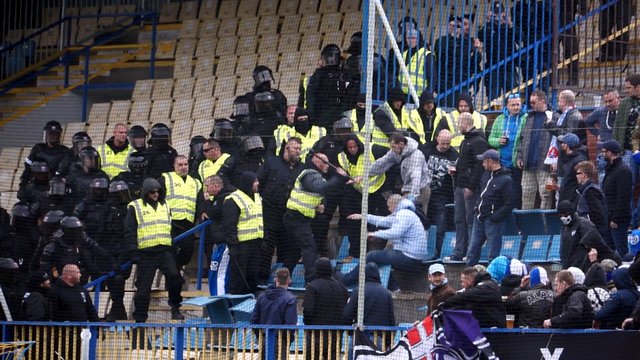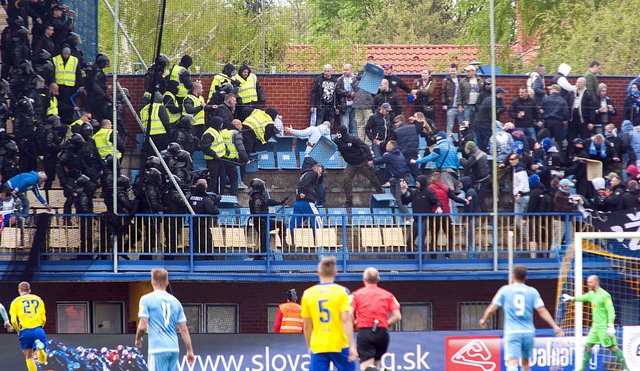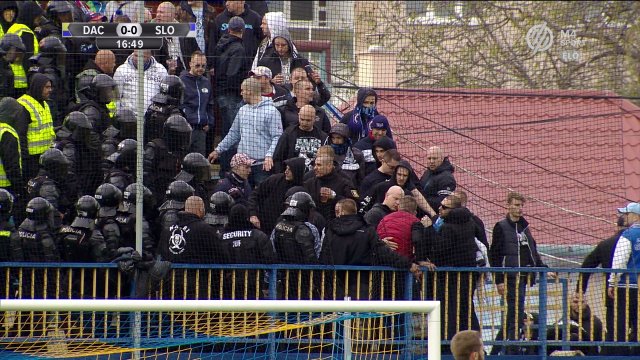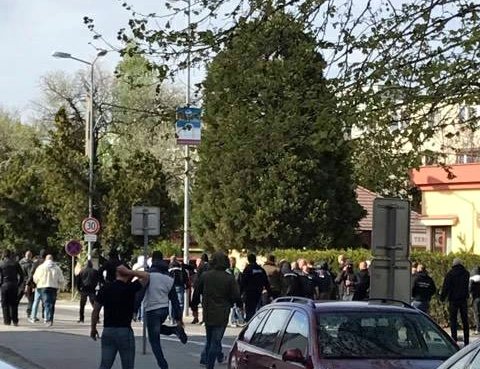 VIDEOS: