Poland: Happy ACAB-day from Cracovia!
Two crazy derbies were played last night, one in Belgrade (Serbia) and this one in Krakow (Poland).
Fans of Cracovia displayed two different choreo's related to the date 13th of December (related to Martial law in Poland). They also had 3 big pyro shows!
And just to make clear how much they hate Wisla Krakow, the fans of Cracovia attacked the away sector with a lot of pyrotechnics in front of many hundred riot police.
The number of tickets for away fans is very limited at this derby. Only a small group of Wisla fans could attend. A big number of police officers escorted them to the stadium before kick-off.
Cracovia: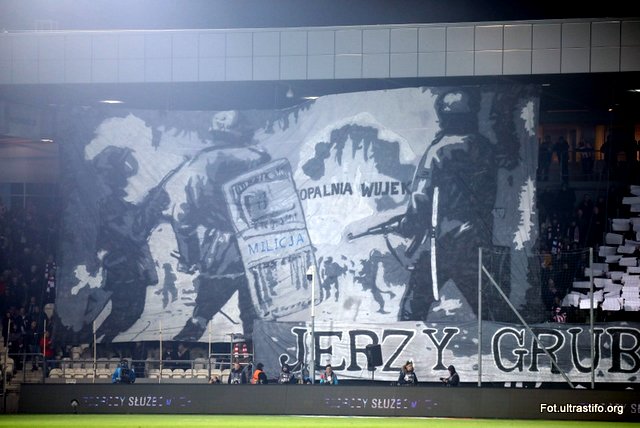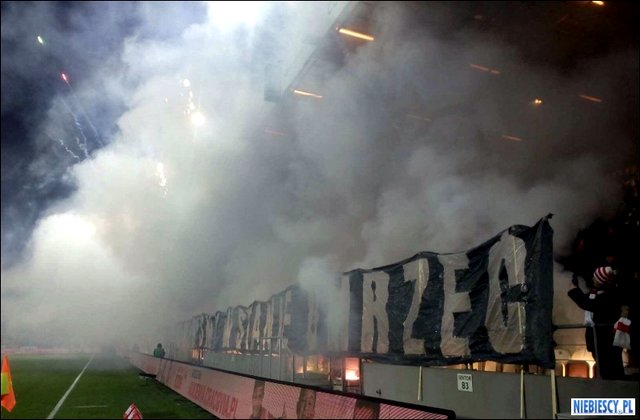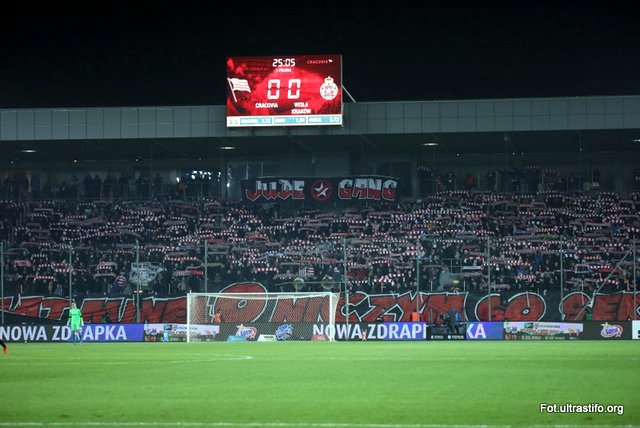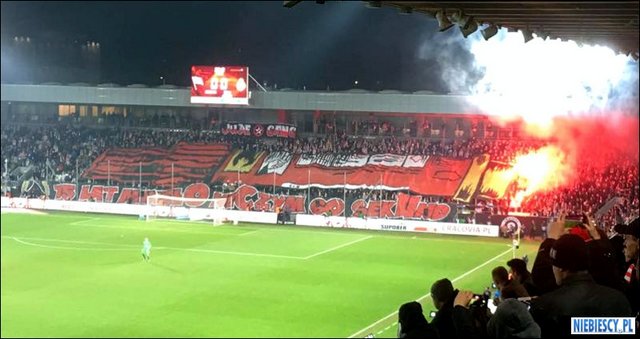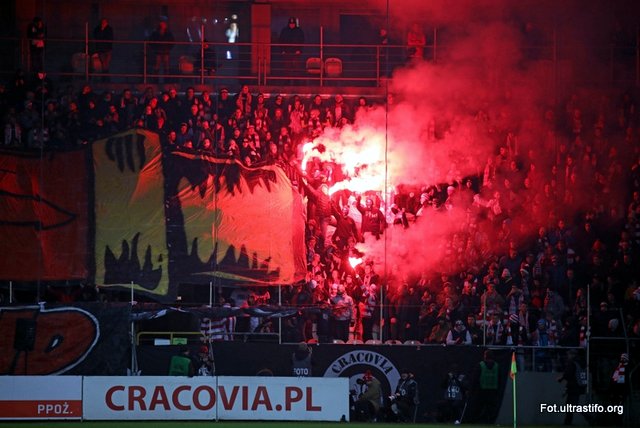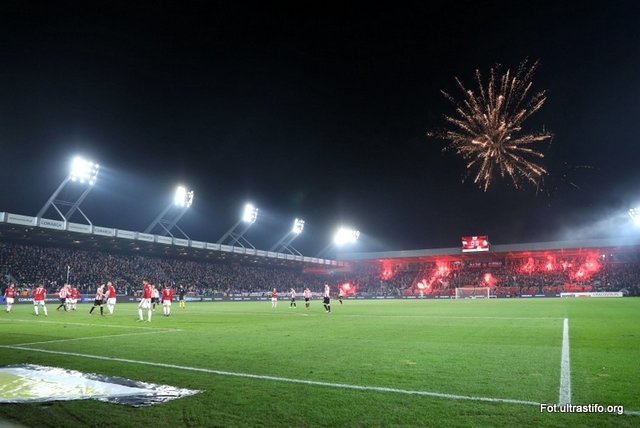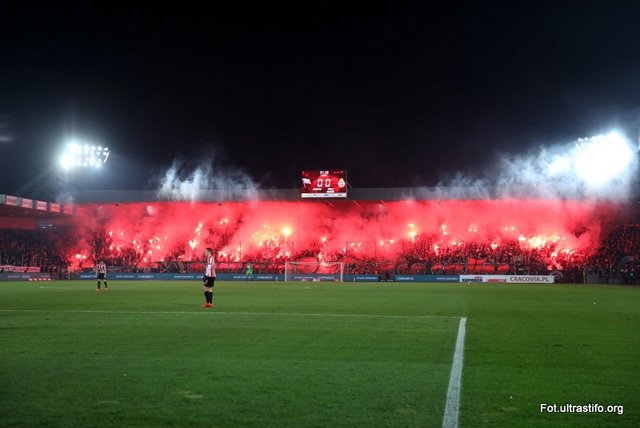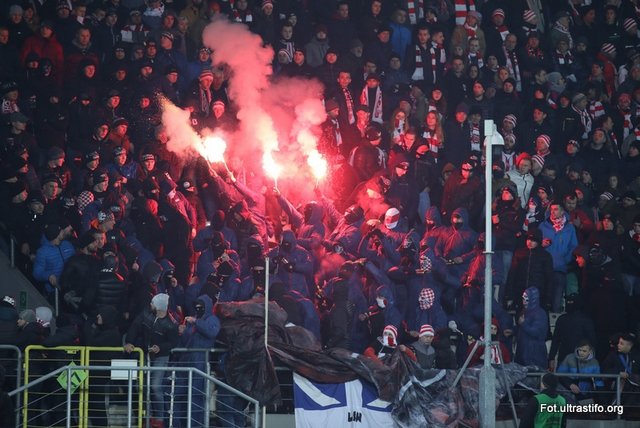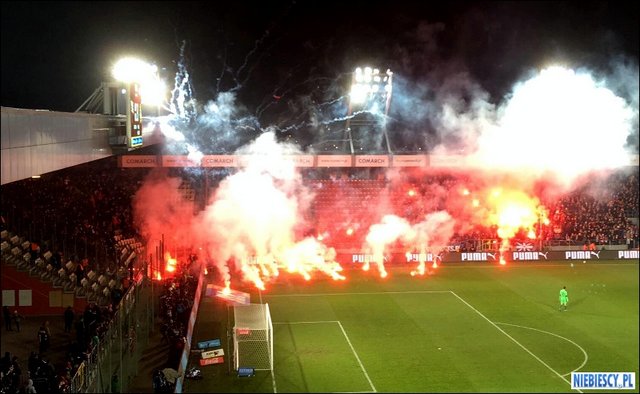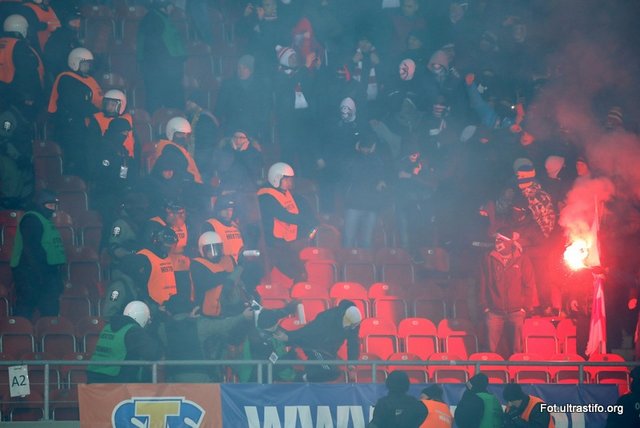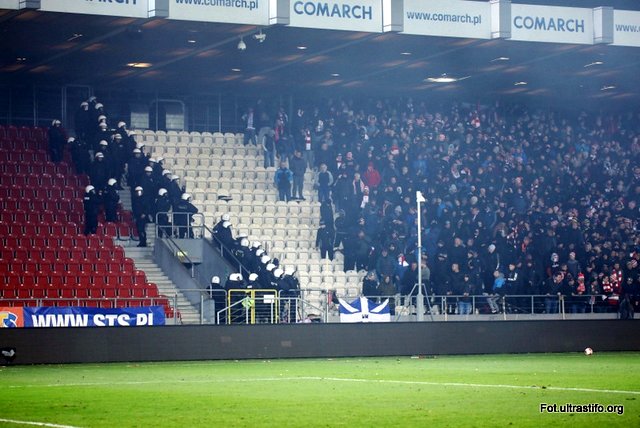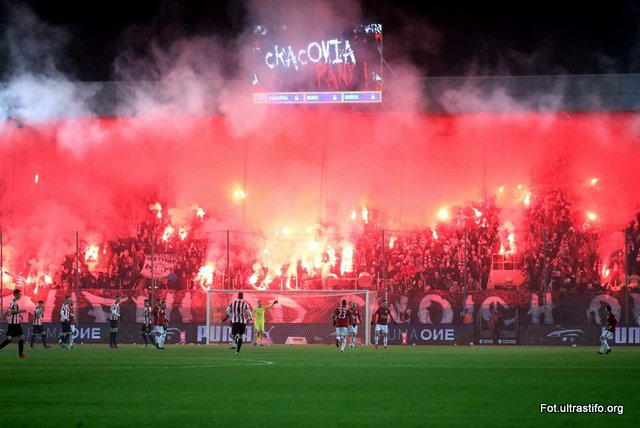 Wisla: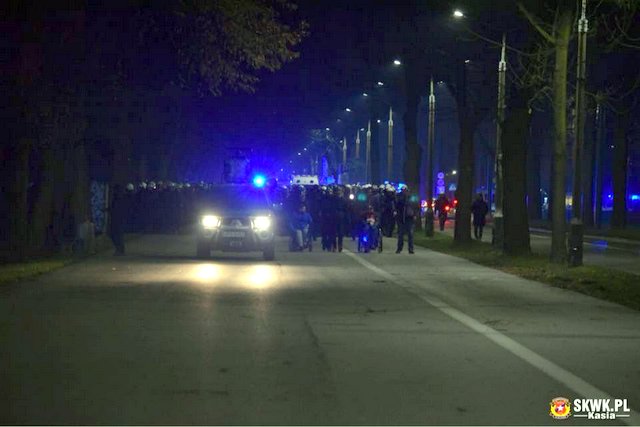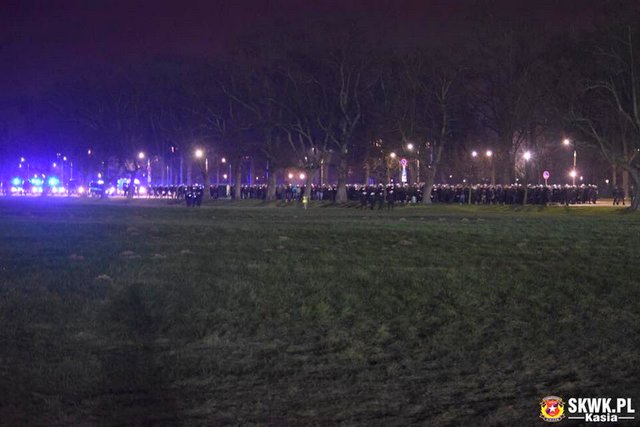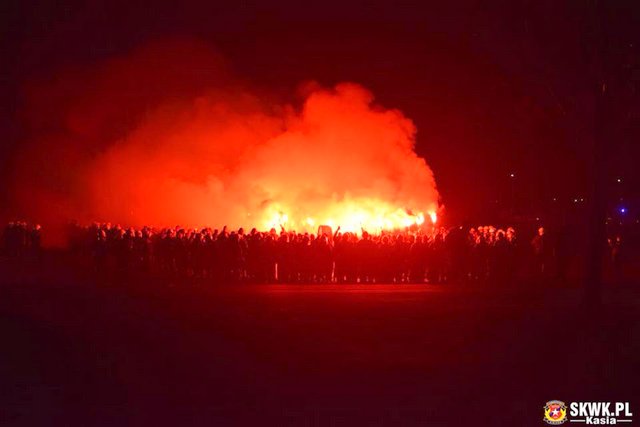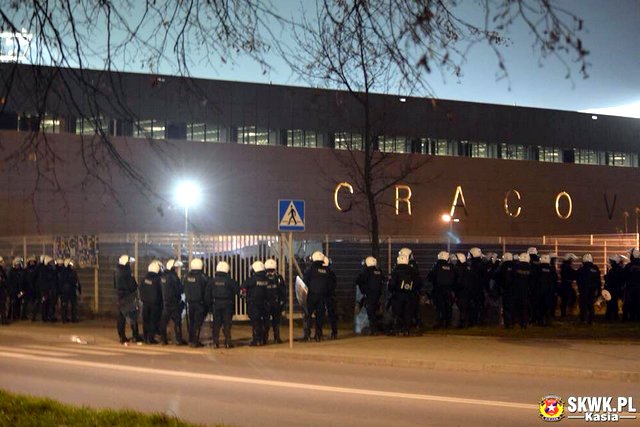 VIDEOS: