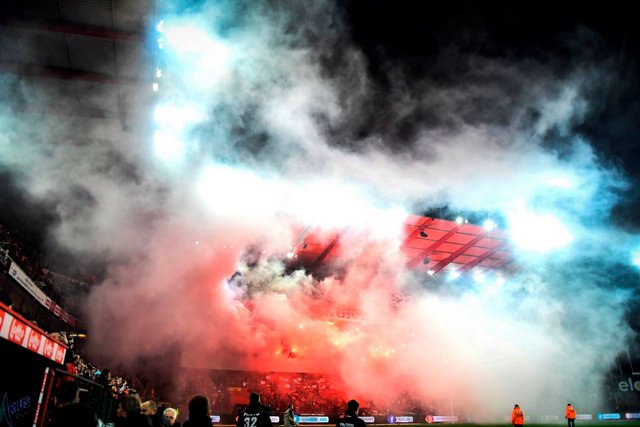 Belgium: Fantastic show when these two rivals played.
Two groups of Standard Liege (Ultras Inferno and Publik Hysterik Kaos) displayed choreo and lighted pyro in this match against main rival Anderlecht.
Fans of Anderlecht also made a great show, despite we got some problems to find photos/videos of them.
Mauves Army, main ultras of Anderlecht, celebrate their 15 anniversary this year.
Ultras Inferno (Standard Liege)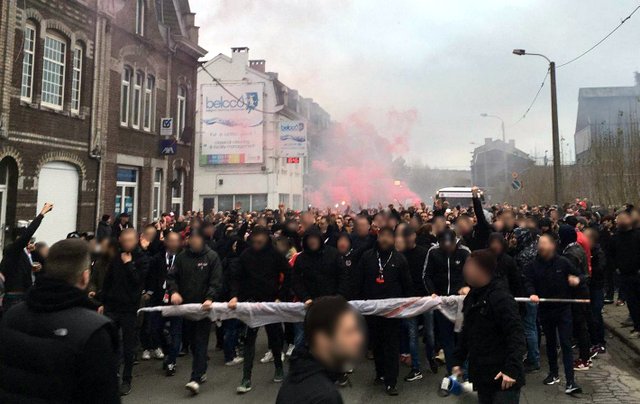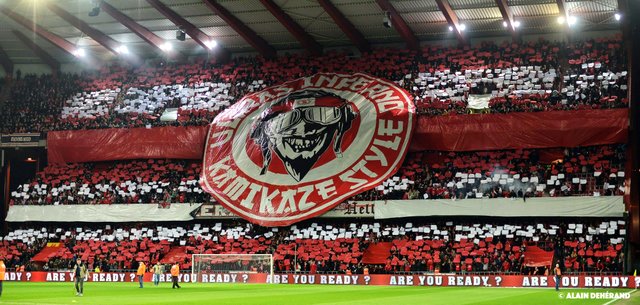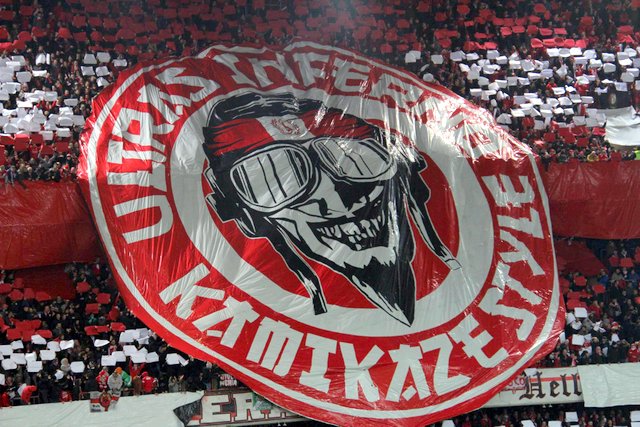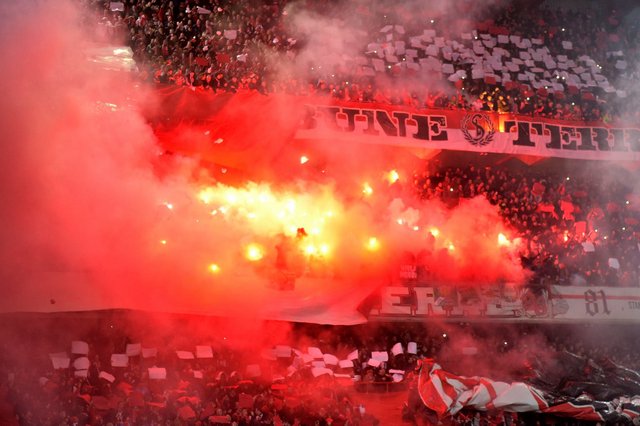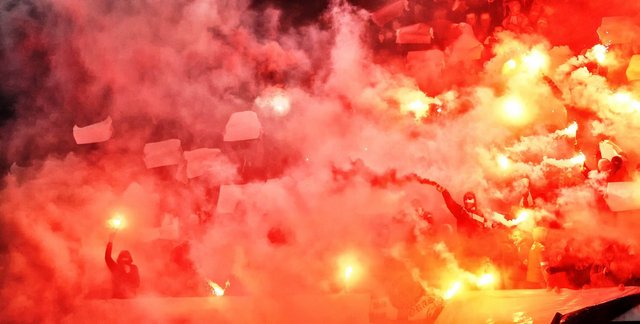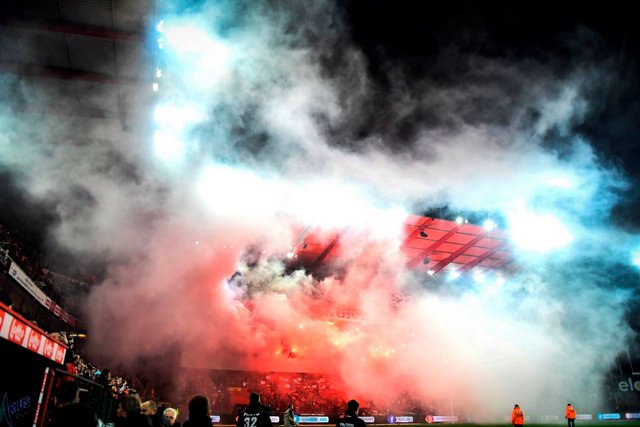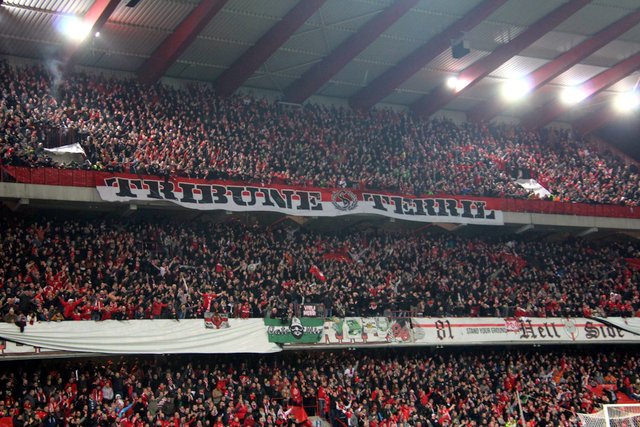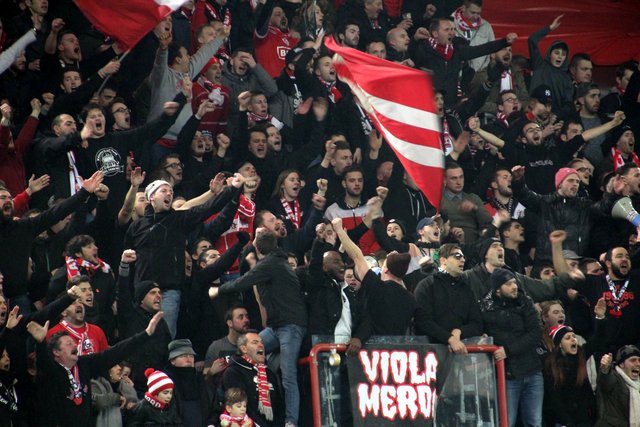 Publik Hysterik Kaos (Standard Liege):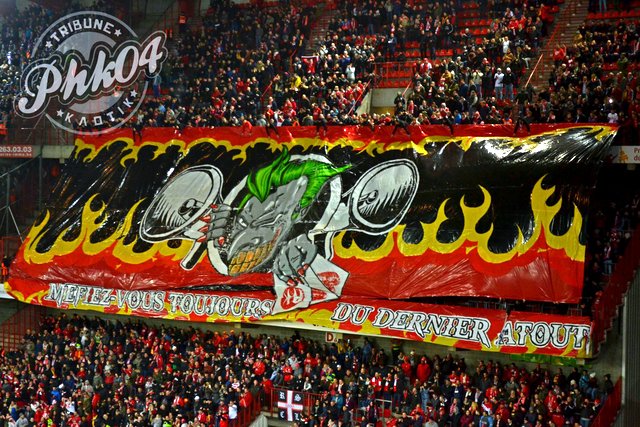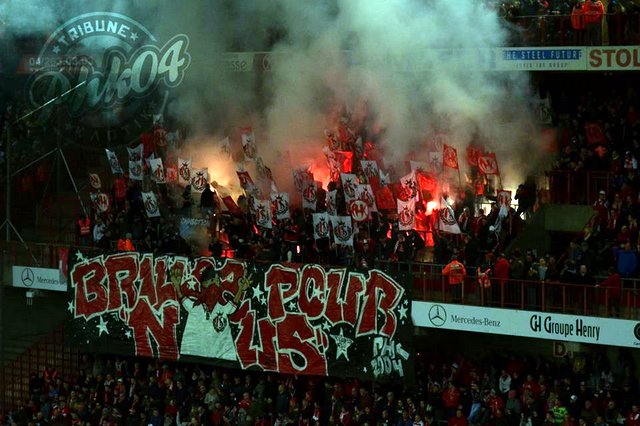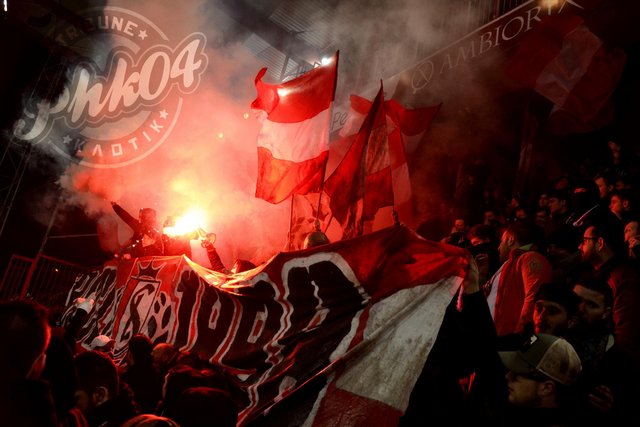 Anderlecht: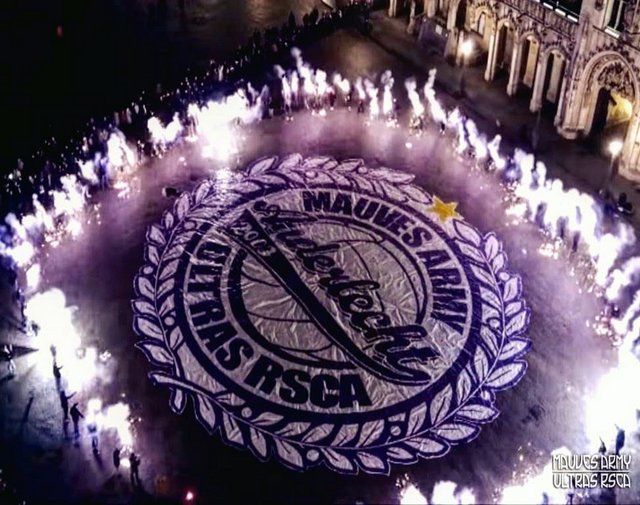 VIDEOS: