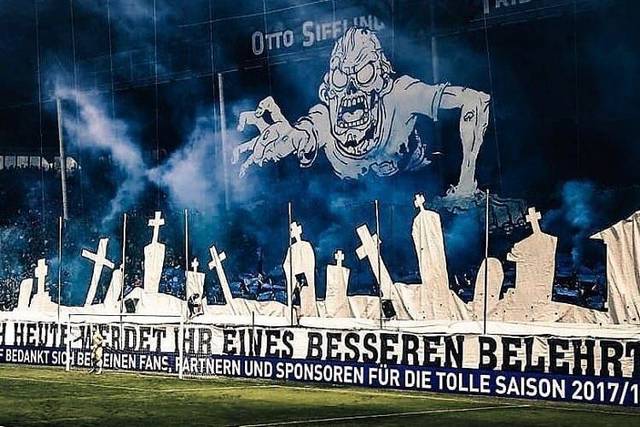 Germany: Hot match in Regionalliga playoff.
The German fourth division play-off final between SV Waldhof Mannheim and KFC Uerdingen was sensationally called off due to fan violence in the stands.
Referee was left with no choice but to abandon the match after supporters came to blows, as well as throwing flares onto the pitch.
Referee halted play in the 80th minute at the Carl-Benz-Stadion as the Mannheim fans looked to ruin Uerdingen's party parade in the second leg.
The away side led 3-1 on aggregate - having won 1-0 at the MSV-Arena on Thursday.
And after goals from Conner Krempicki and Tanju Ozturk put them 2-1 up, the home fans took matters into their hands as they looked to cause chaos.
There had already been trouble before kick-off, as Mannheim hooligans attacked Uerdingen fan buses - injuring a supporter.
According to RP, Manhheim fans threw bottles at the nine buses en route to the stadium, while police officers were also attacked.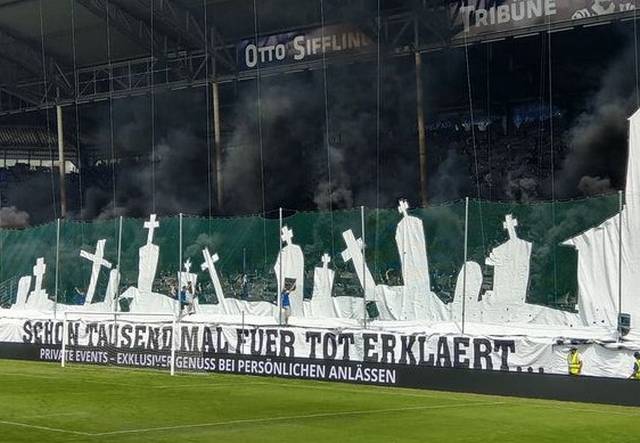 'Thousand times declared dead...'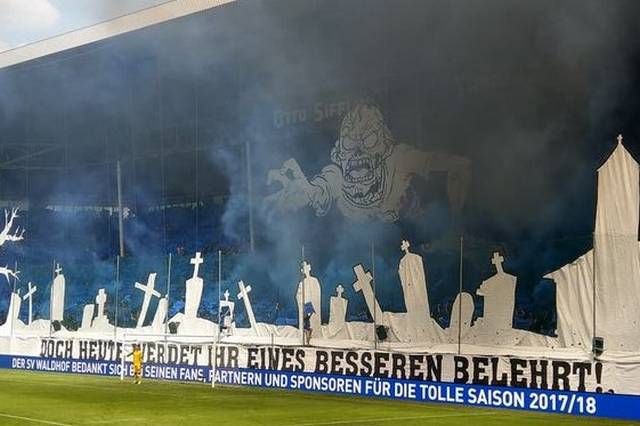 'But today you will be taught a better one!'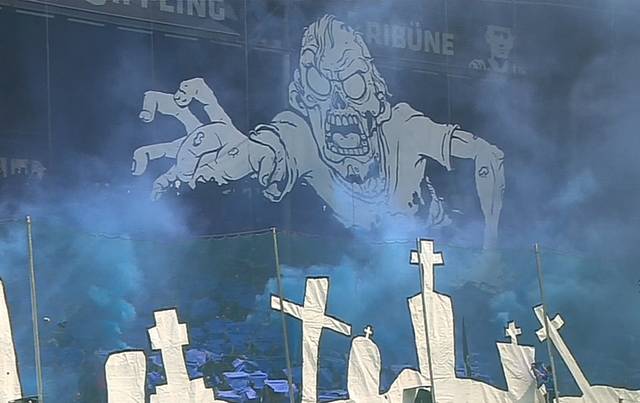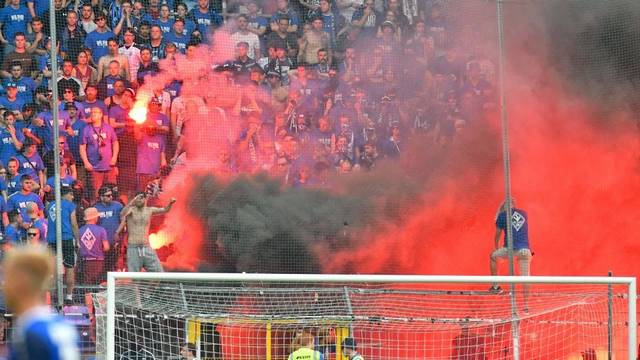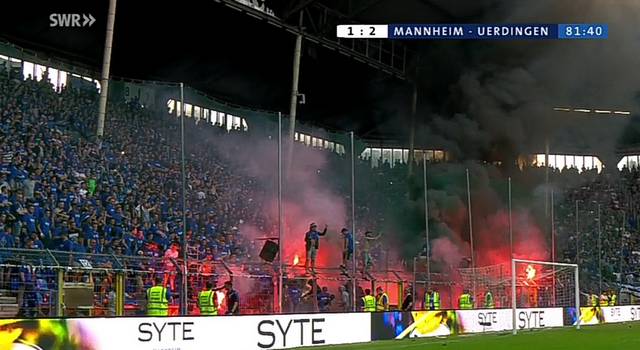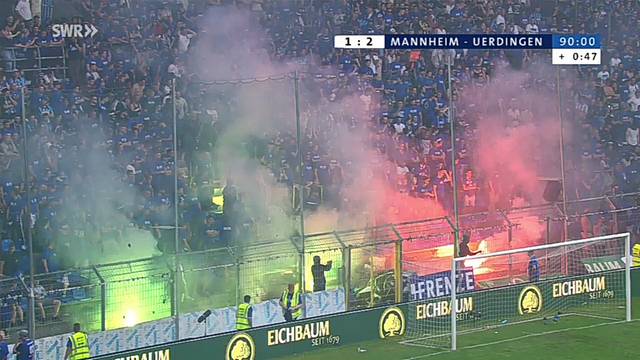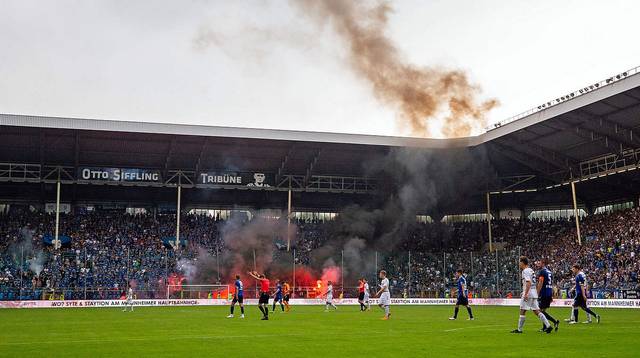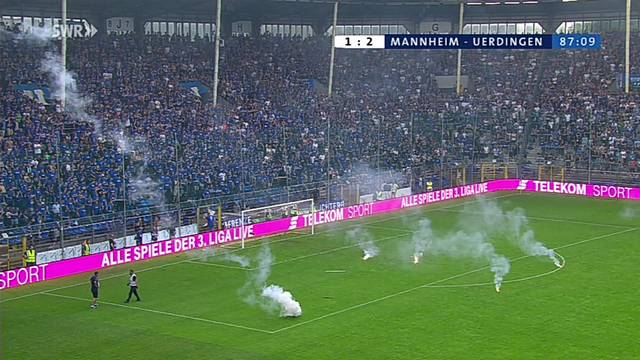 Guests: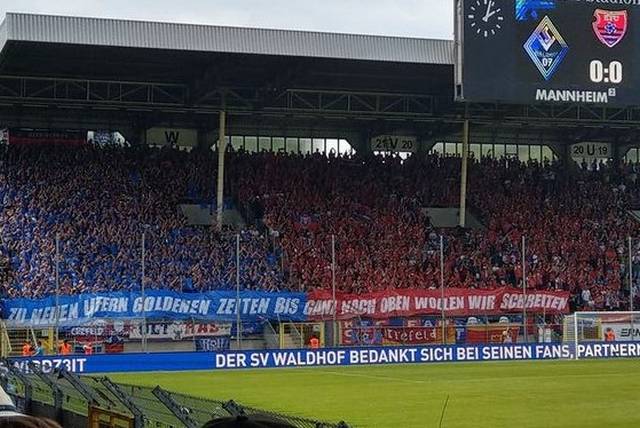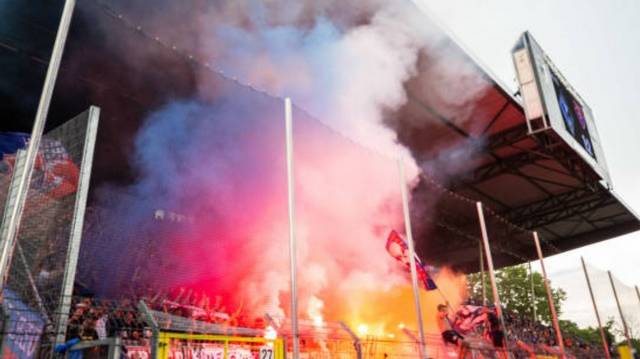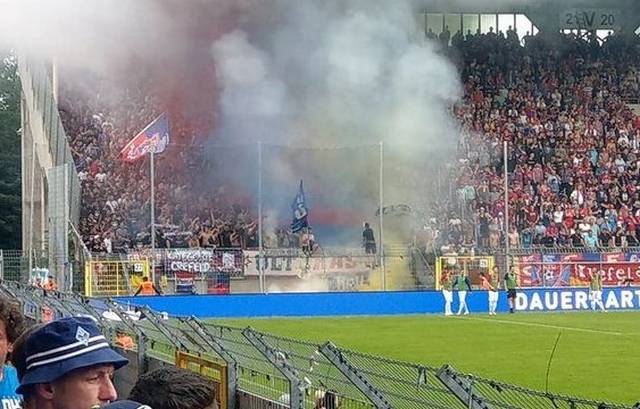 VIDEO: