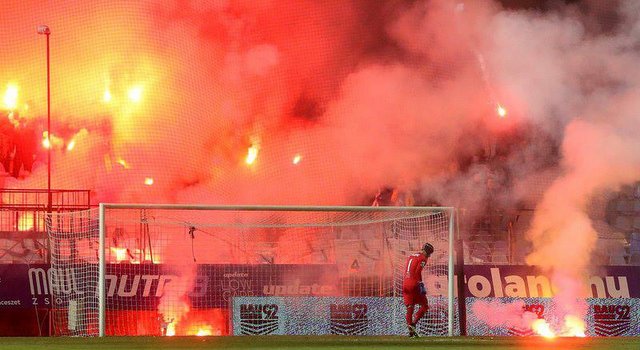 Hungary: Protest against the club board.
There is an ongoing conflict between the supporters and leaders of Ujpest in Budapest now days. At the last home match before the winter break, the ultras decided to make a protest.
Several banners against the club board was displayed and flares thrown onto the pitch.
In general the last years results has been bad (5th place now), but the club board also decided to create a new crest for the team, which the ultras disagree with.
Only 1674 fans attended this match.
Photos: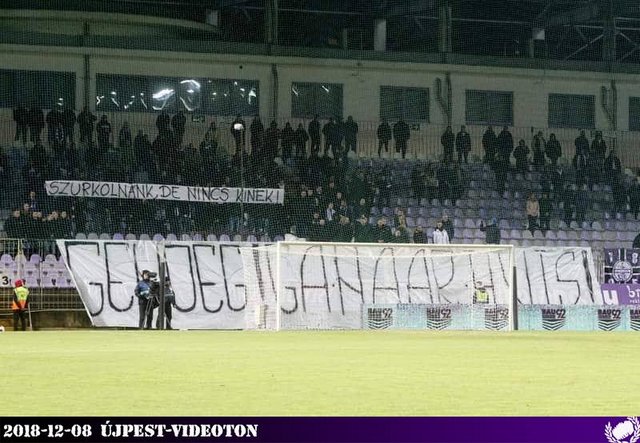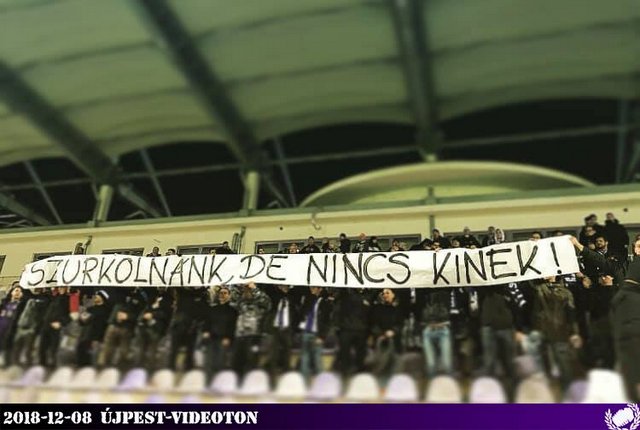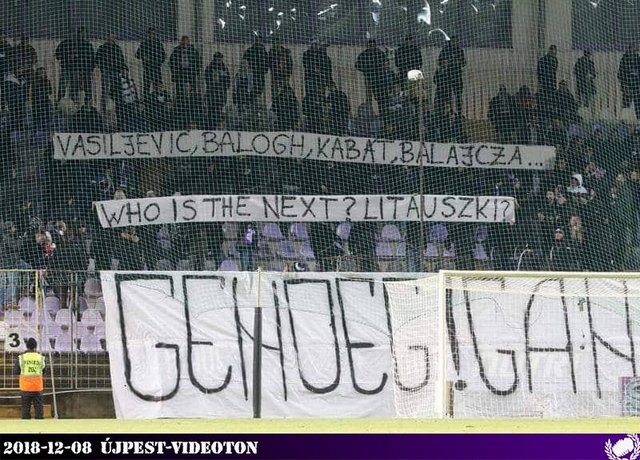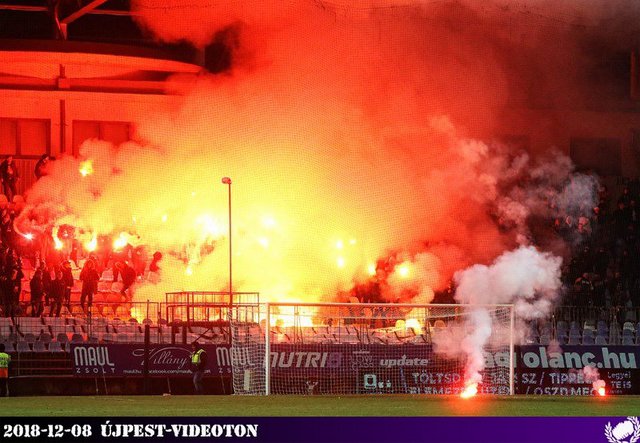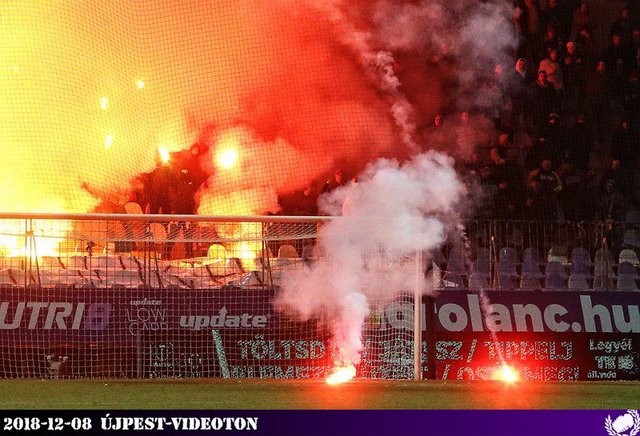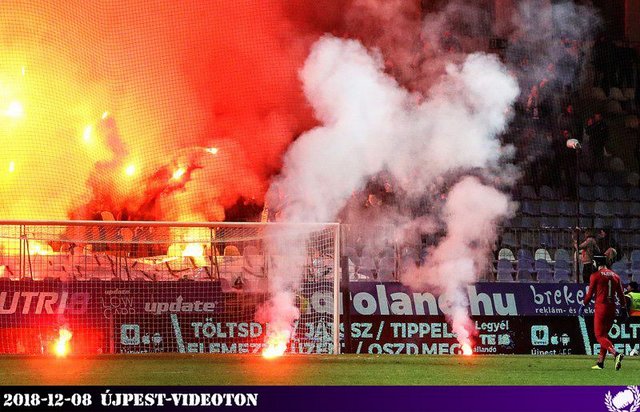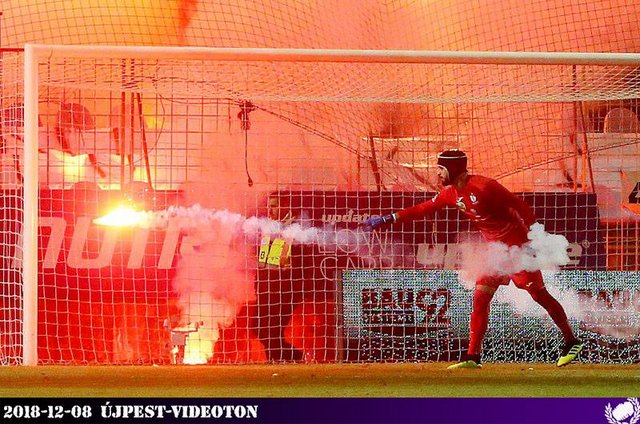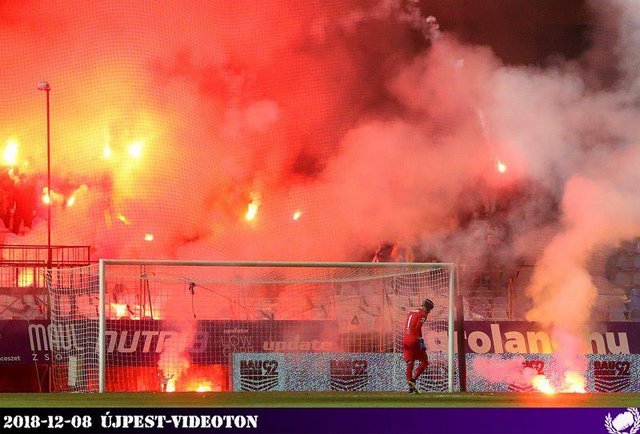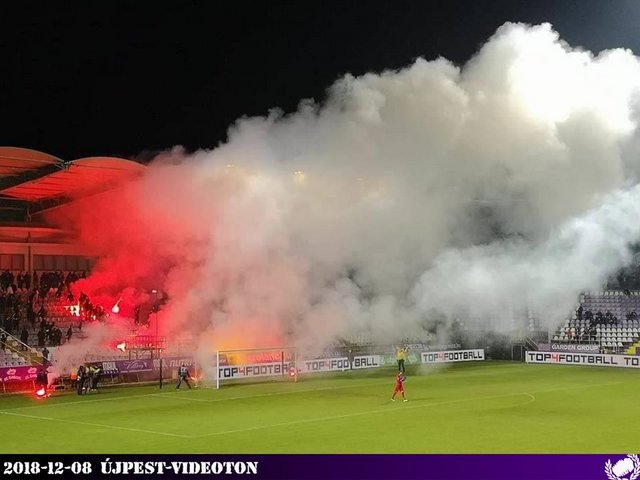 VIDEOS:
Source: Viola Fidelity