Page 2 of 2
What can you tell us about your rivals from Slavia Prague, who are the others you have rivalry with?
Slavia is our main rival from the very beginning. We try to confront them at every opportunity. Last fights on the field we have won and nowadays they are not into it again, so we often try to wait on them after their home matches. Rivalry on the terraces is also very big. Our derby is the most watching match in Czech Republic and both ultras groups present themself very good. Other rivals from Czech are Banik Ostrava, Bohemians and Brno.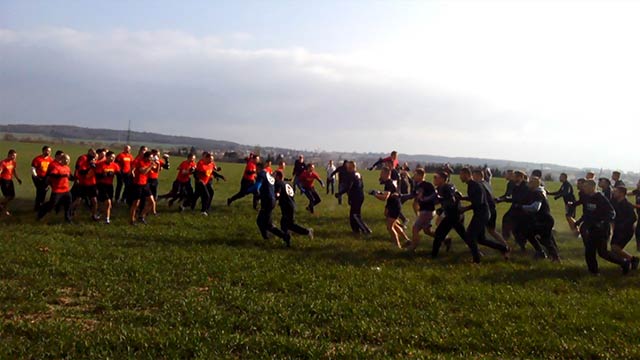 What is the situation with the police in Czech Republic? The media, the Football Association?
It is not pleasant for us. They know us better than our girlfriends. The repressions are huge. Police is tracking our location and even can listen to our phone calls. Thanks to our European away experiance, we can say police here in Czech is among the worst and strongest in Europe. Media is also adding to the fire by non stop showing us as the worst criminals. The Football Association is full of corruption and I believe the whole situation with these clowns is just the same in every country. UEFA MAfia!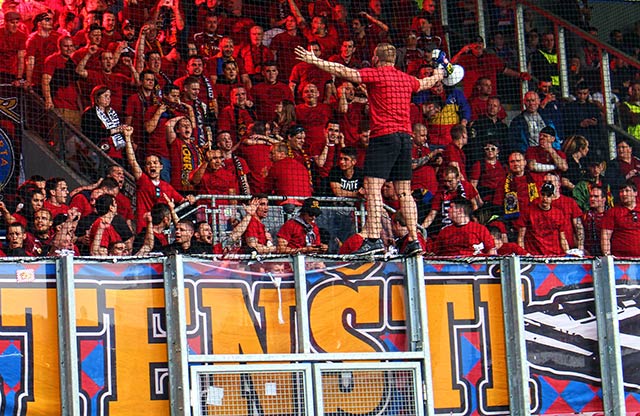 What is your opinion on the ultras culture in Europe, what scenes are the best for you and why?
In my opinion the best scenes and ultras cultures are in the Balkan. We have personal friendship in Serbia. They take football like a religion, same as me. And it is not just passion of some groups of people, but a passion of a whole nation. And that is the difference in contrast with the other countries. On a hooligan matter top scenes are Russia and Poland.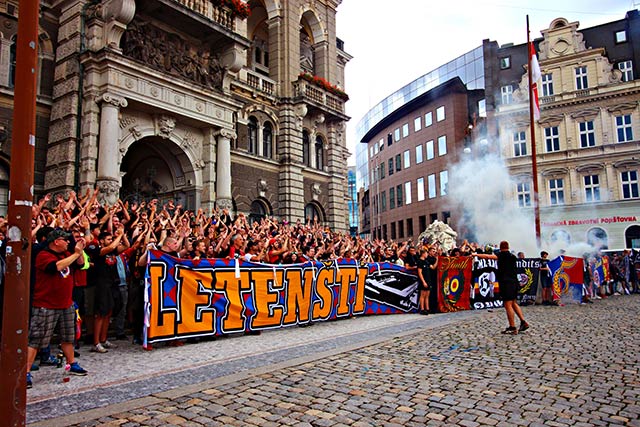 What do you expect from the World Cup in Russia?
I hope this World Cup will be one of the best in matter of ultras and hooligans performance. And I'm of course looking forward to see clashes between the English and the Russians. Anyway, there are a lot of expectations from this championship. It will be interesting to see the copperation between the Serbs and the Russians. And I'm curious about the situation between Russians and Poles, cause as we know there are some good relations between some of the TOP firms from the both countries. Last but not least, police will be very well prepared and I expect many people arrested. Unfortunately, Czech Republic did not promote to the World Cup, so we will not be part of this event.
Back to your group, what was your best European or Czech away game and why?
Generally we love away games at smaller cities everywhere in Europe more than the big cities, because you can enjoy these days with less police and you have way more freedom there. I have one special match in mind. It was 2014 and we played against Young Boys Bern in Europa League. We walked across the city whole day and tried to find some troubles. In the evening when we think it's over, some of our guys came to us and told us that about 15-20 YBB tried to attack them behind the corner. So we went to check the situation and we were 15 men wanting to attack their group, but when we came around the corner there were about 80-100 guys in front of their pub. We immediately attacked them with clean hands but they started to fight with classes, chairs etc. so after a minute of hard fight we had to retreat, but it was very good action from us anyway.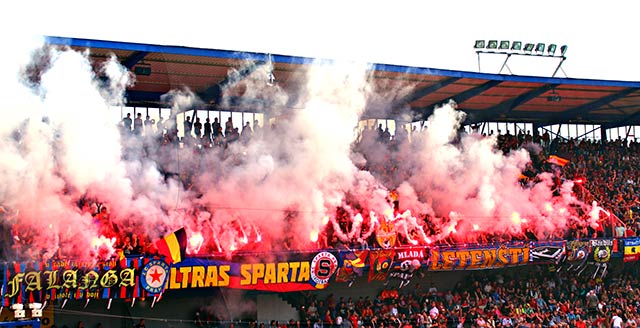 What match involving supporting Sparta you will never forget and why?
I'll never forget two games. First was against Villareal in 2016. It was quarterfinal of Europa League. We lost the away game 2:1 and after the first half of our home game we were losing 0:3 but the whole stadium sang chants and celebrated. I have goosebumbs when I remember it. The other game was against Lazio the same year when we won 3:0 in Rome and passed through them.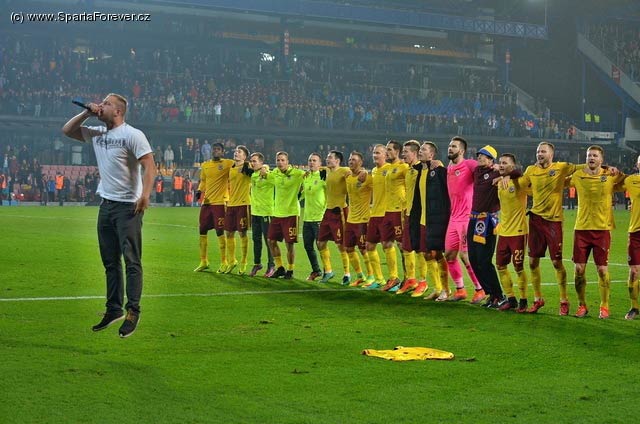 If you can chose a place where you have never been before, to go support Sparta or just to see some football, what would it be?
I would like to look at some matches in Argentina. It is completely different football culture and I like their style of support very much.
Thank you for this interview, Jon. Any last words you'd like to share with us and our readers?
Hate, but always respect your rival. Love your local club in every situation and don't let police catching you. Football is our passion, religion, it's not some fashion and sure not their bussines. Thank you!
Interview copyrgiht: Ultras-Tifo