AUSTRIA: Match report from derby in 3rd division.
AUSTRIA: Match report from derby in 3rd division.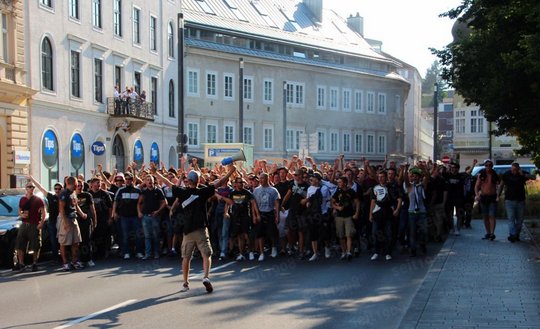 Big derby in Linz - Blau Weiß Linz vs. LASK Linz

Both clubs play in 3rd league, Blau Weiß has been relegated from 2nd league into 3rd last year. LASK was relegated a year ago because of financial problems, won the title last year but lost the relegation match against Liefering, a Red Bull puppet club. Here the article from that match.

It was the first derby for long time and was very important because both clubs have the ambition to get promoted to the 2nd league again.

LASK fans started the day with a march from the main square in Linz to the stadium. There were more than 500 people and the atmosphere was a real derby-atmosphere, which the city of Linz had not seen in years. People were filming the singing mass and lots of pyro was already burned in the march.

At some point near the stadium, infront of the 500 LASK fans about 30 Blau Weiß fans waited. Police stopped the march without bigger problems and avoided any fights. Blau Weiß fans were brought away while LASK march had to wait 20 minutes.

Half an hour before the game the LASK fans arrived at the stadium, which is their home stadium, but for this game were placed in the away sector. Here Blau Weiß made a mistake at selling tickets, because the tickets for the LASK fans and the away sector were entitled as tickets for the main tribune, so it was possible for every LASK fan to enter the main stand where the Blau Weiß fans were placed. Nevertheless LASK fans were very disciplined and everybody went into the away sector which was overfilled.

Both fan groups started with nice choreographies, Blau Weiß even with some pyro. During first half support was solid but nothing special: Ultras of both clubs tried to animate the other crowd to support but this just happend some times.
The second half also started with a choreo by LASK: with sheets against chairman Reichel, whom the fans are fighting against already for a long time.
In the beginning of the second half support was like in the first half, some times good and some times bad. But to the end the support got better and had it's peek when LASK scored the first goal. The whole away sector was in trance until the end of the game - really fucking good vocal support! Blau Weiß support became at this point very bad.
After the game the players celebrated with fans.


Blau-Weiss Linz: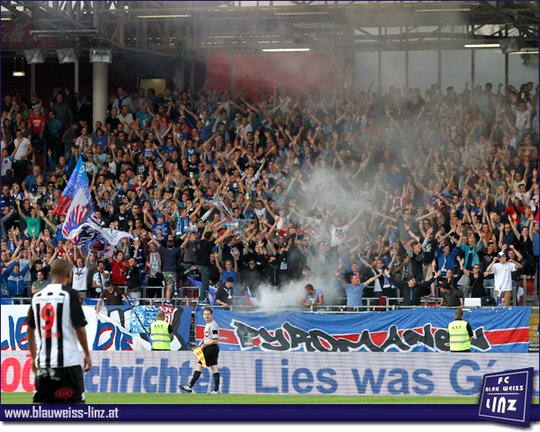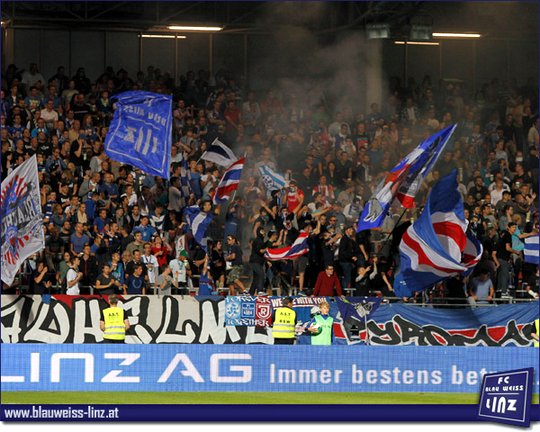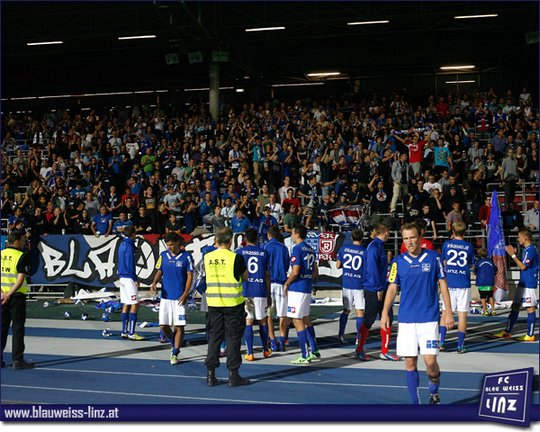 Lask Linz: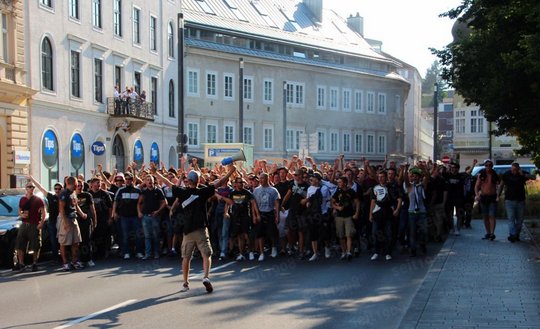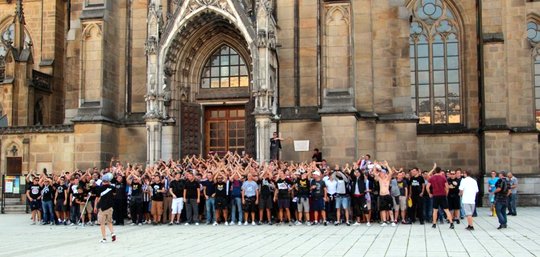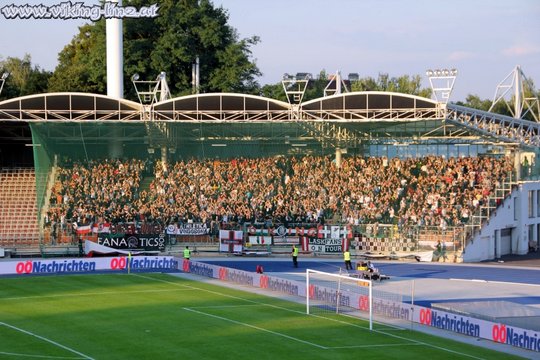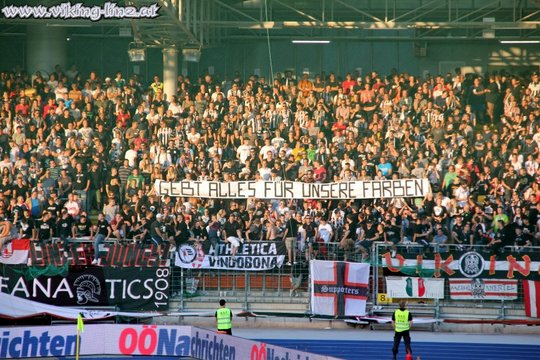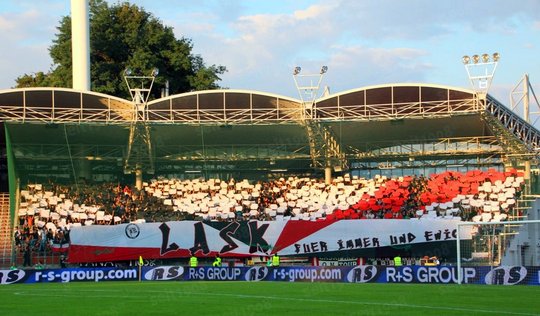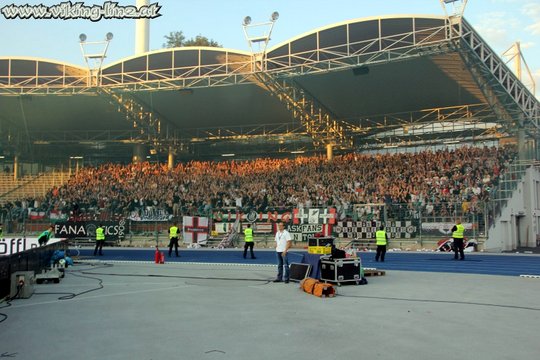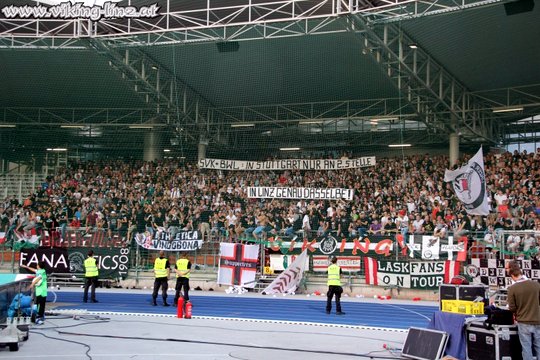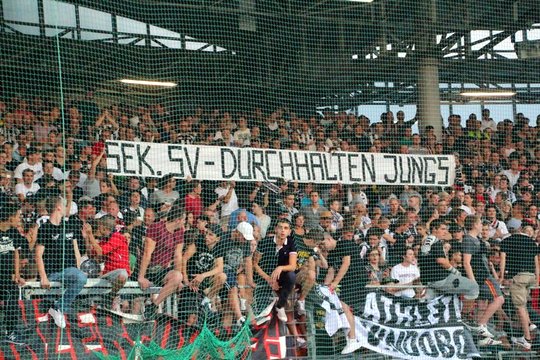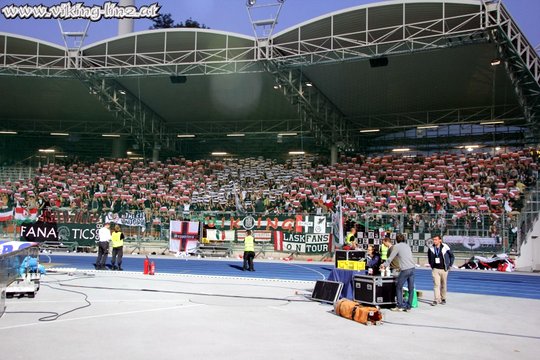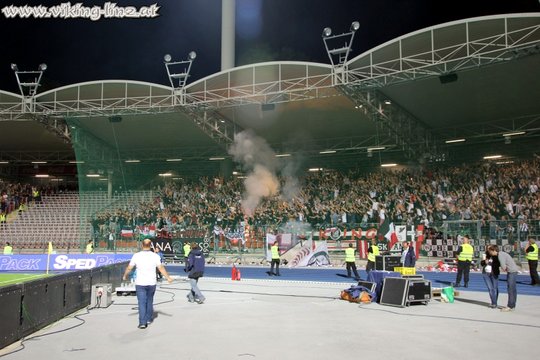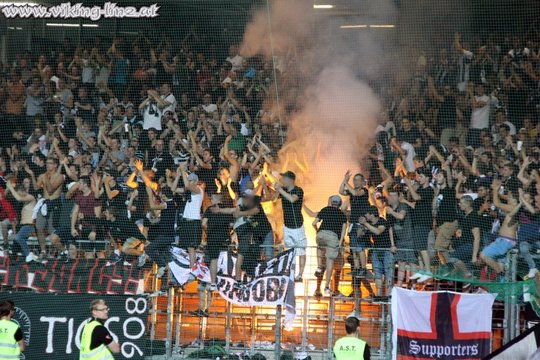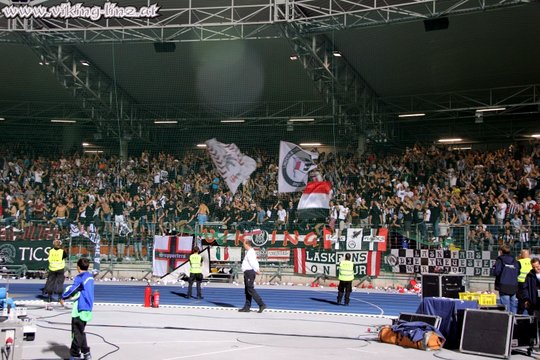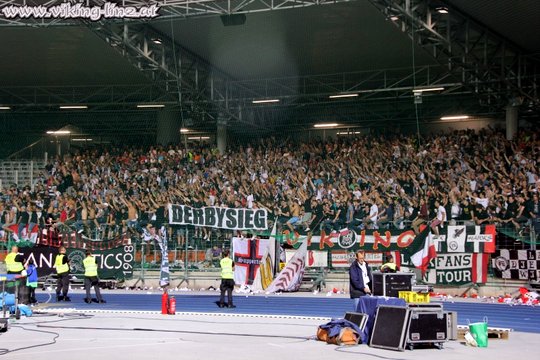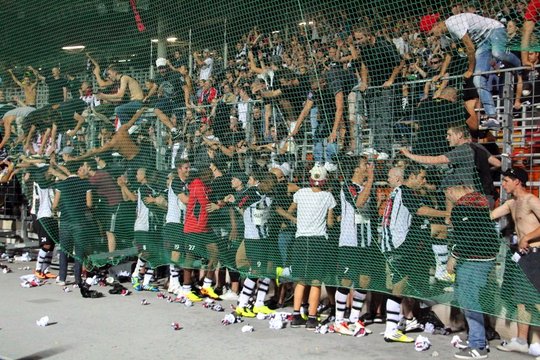 Videos:
Thanks to our forum member antumari1950 for this match report!