Match report from India!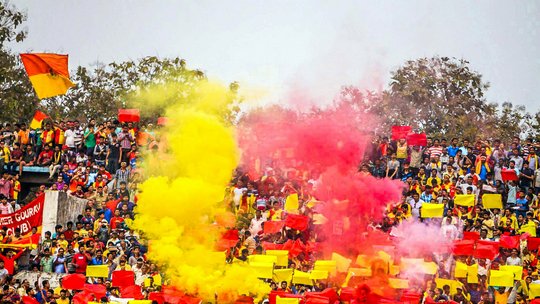 Match report from India!
Ultras-Tifo.NET always try to share photos from football supporters all over the world. In our archive we have articles from all countries in Europe, also articles from Africa, America, Iraq, Indonesia, Australia, Thailand and so on. This time we share with you one match report from football in India!
---
East Bengal is a football club from the city Kolkata (West-Bengal) in India. They play in Indian 1st division. As you probably notice in the photos fans of East Bengal try to adopt the ultras style of support from Europe. They are one of very few groups in India at the moment, but we won't be surprised if the movement spread as we have seen in other countries past years.
For some unknown reason East Bengal could not use their home stadium this season, therefore fans had to travel from Kolkata to Barasat with train to watch this match. Luckily only an hour journey with normal traffic.
From the train station East Bengal supporters walked in corteo to the Barasat stadium. During the match they displayed choreography of mosaic and some smoke to improve the atmosphere. Chants kept on buzzing till end of the game!
East Bengal scored the winner goal just before full-time. They won the match 2-1 and happy fans celebrated by holding up flares which is known as "Moshal". These kind of flares is a tradition supporters of East Bengal have used every time they celebrate victory.
After the match happy fans walked together back to the train station while celebrating.
Photos: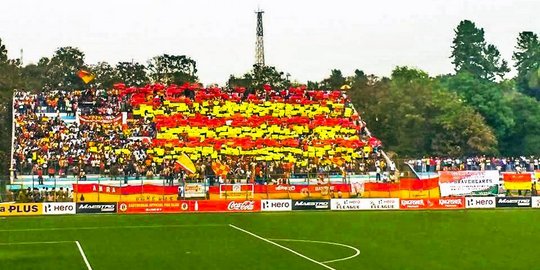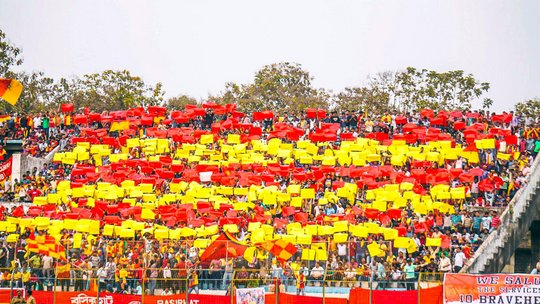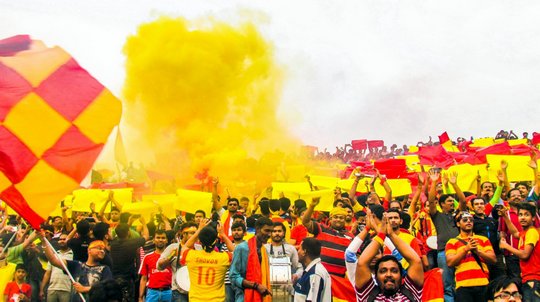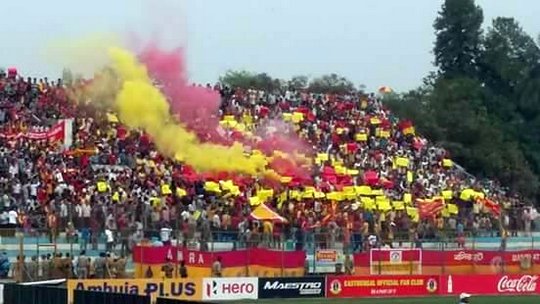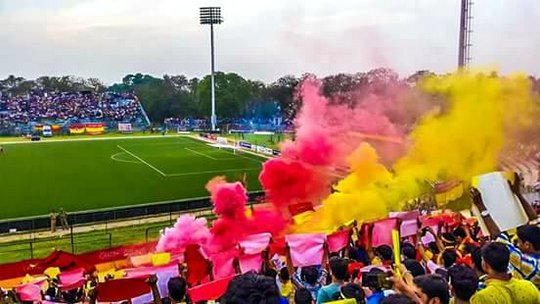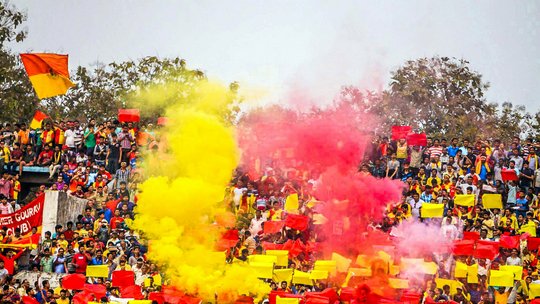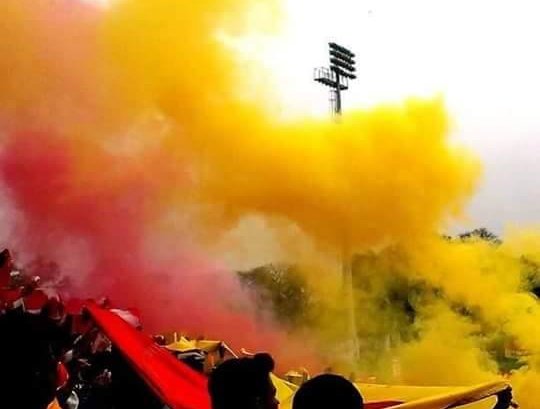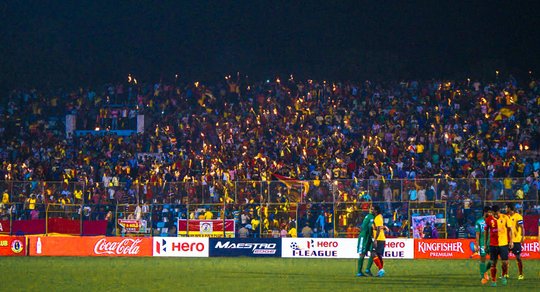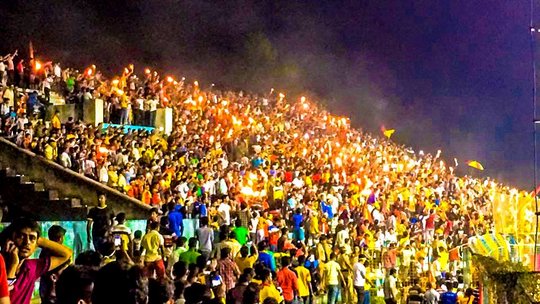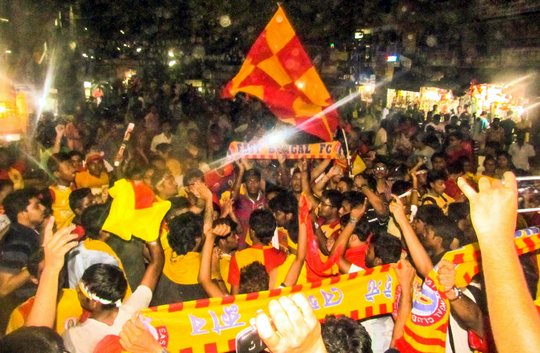 VIDEO:
Thanks to our followers "Hrisav" and "Ashnut" for this match report!