Match report: Slovakian cup final
Match report from Slovakian cup final played in Bardejov. Good mentality by lads of Zilina!


First, for understanding situation in Slovakia and specially in Zilina.

Slovak football is great tragicomedy and National Football Association has confirmed it again, when the final cup match placed on the opposite side of the country (again) to an village stadium with capacity of 3000 people and to establish match beginning at 12:30 on a Tuesday. One final runner, FK Senica, gave free buses for their fans, gave them scarves etc.

My club, MSK Zilina, was selling tickets to our sector only to season ticket holders and club cards holders. Tickets to other sectors sold only in city the final took place, but not on match day!
Thus we remained without tickets. Nevertheless, we traveled to Bardejov with about 70 fans. We traveled with 3 transfers trains from 2 o'clock in the morning. On the half way police tried to kick us from train but after half hour, when the train was stopped, our trip continued. Immediately after our arrival in the city local police attacked us without reason. One man ended up in hospital and another three at the police station, one for attacking the cop. In addition, we were told that we would get to the stadium. Although they monitor us all the time, some smaller groups managed to get to the stadium. Main group of about 40 people went to cheer on the hill next to the stadium where they watched the first half, encourage our team and fired pyrotechnics. Me and some friends climbed up on a roof and went into the neutral sector. The second half we went to our sector. During the match most of us managed to get into our sector and other tribunes in small groups and we were supporting our team to the end of the match. After winning the match we all rushed to the field, which was a great satisfaction after all and situation which we are in. Ultimately, we traveled for free, get to the stadium for free and enjoyed the historic victory of team with players, so great trip for us!
Photos & Videos:
Young lads on the hillside: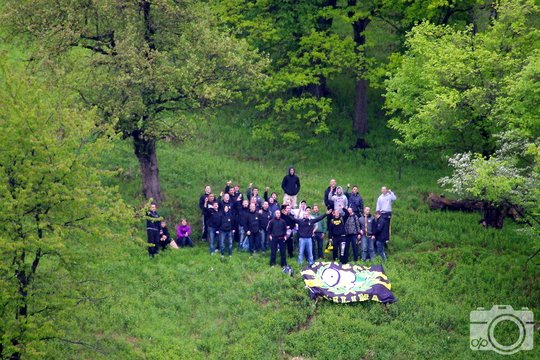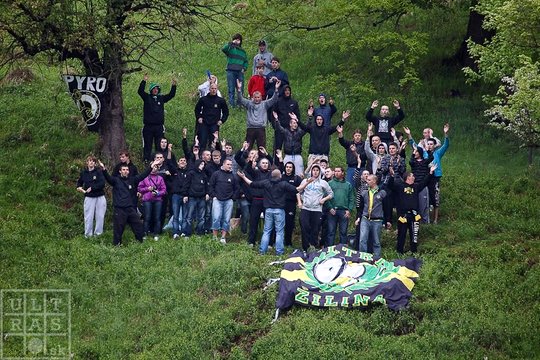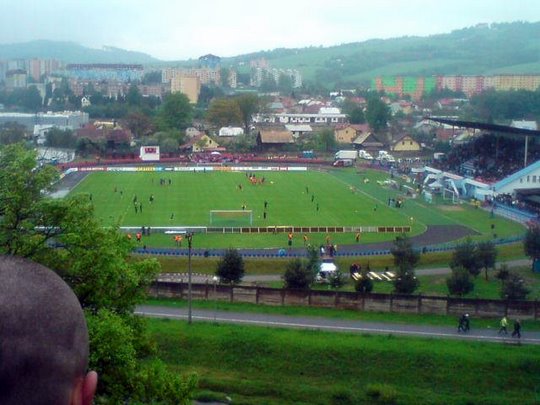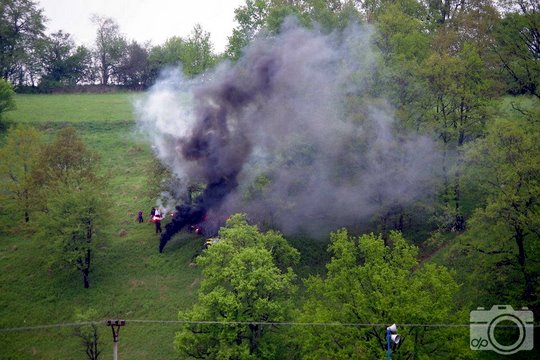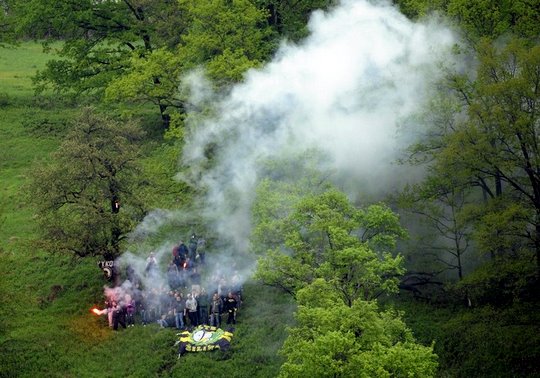 Some of us on a roof: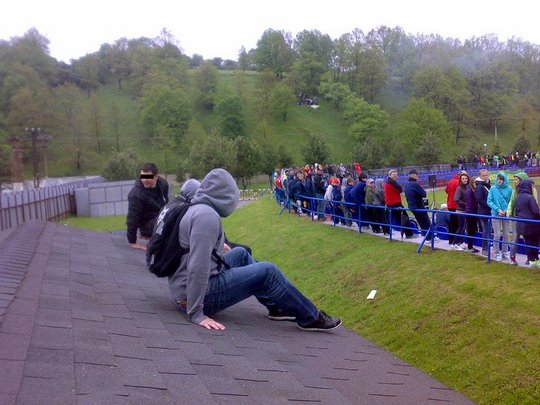 Pitch invasion: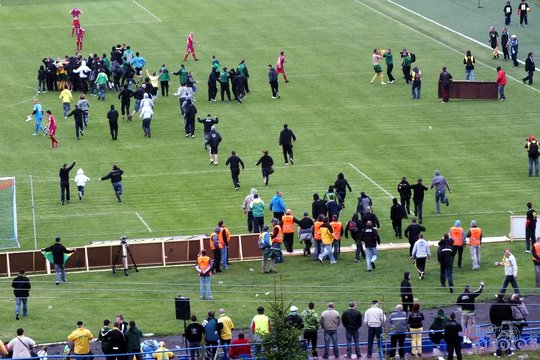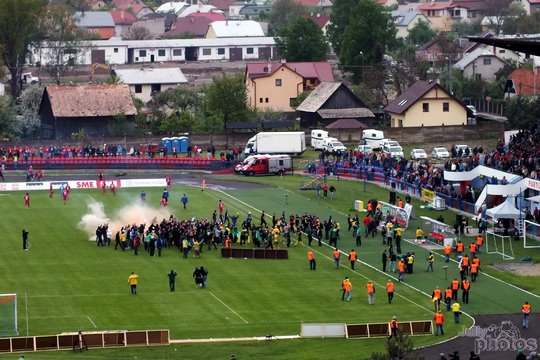 Stolen flag from Slovakian football association: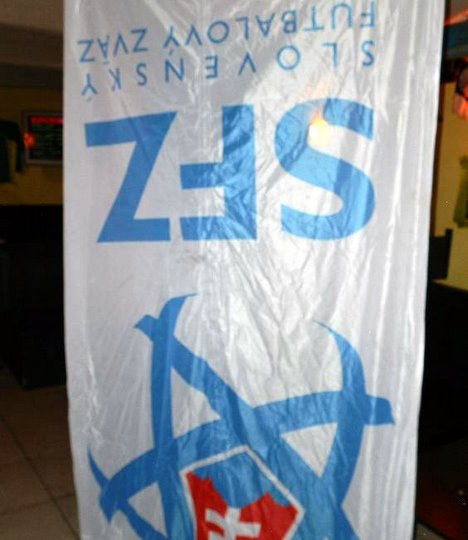 FK Senica fans: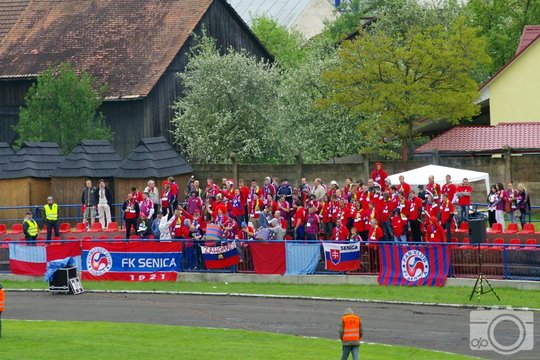 Videos: