Riots on stadium before match in Europa league.
Qualifications for Europa league: PAOK - Rapid Wien 23.08.2012
15 minutes before kick off riots started. Rapid fans throw few flares on Paok normal fans and Gate 4 (PAOK) invaded into the pitch and attacked sector with Rapid supporters. It's important to mention that Rapid ultras are friends with Gate 4 big enemies  - Panathinaikos.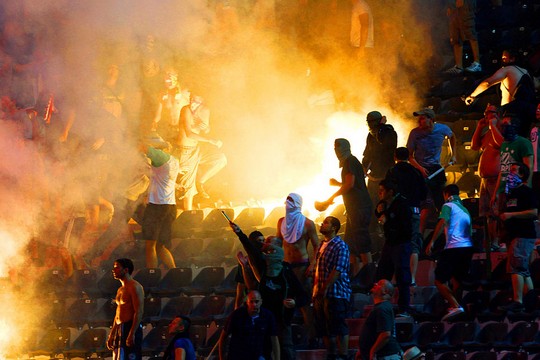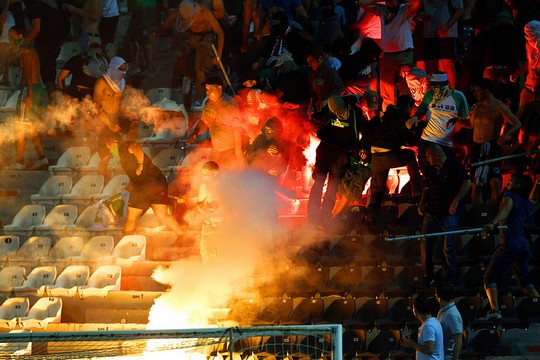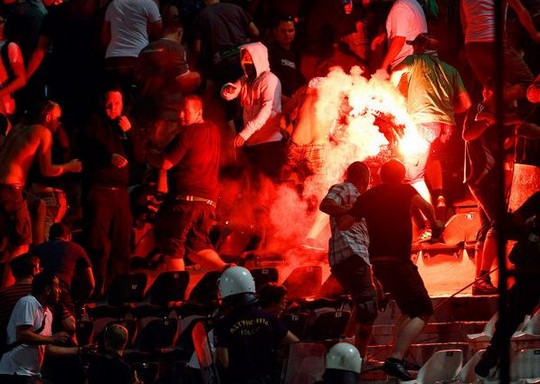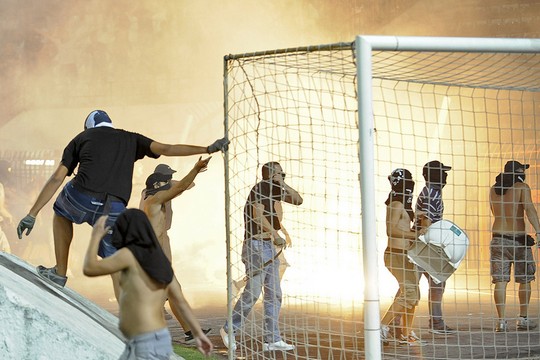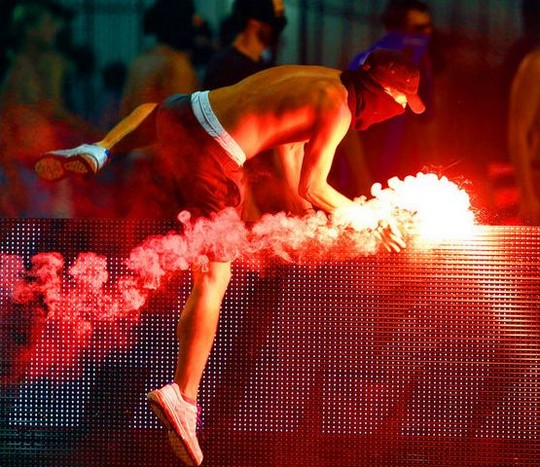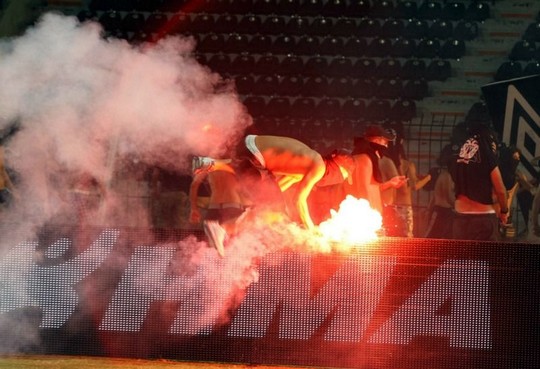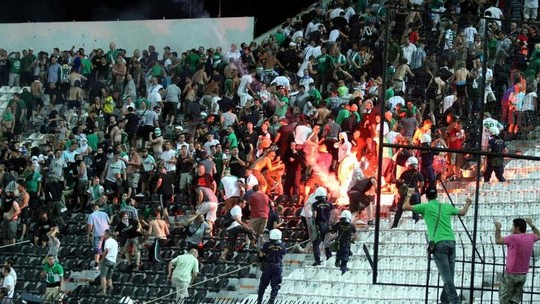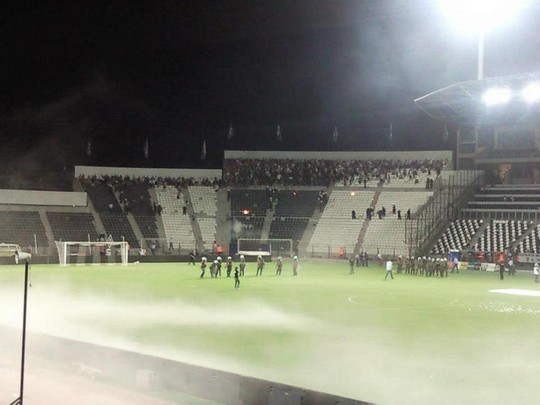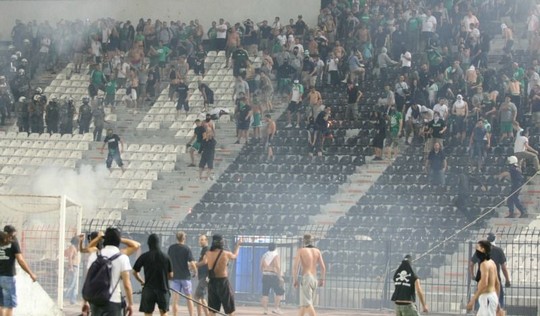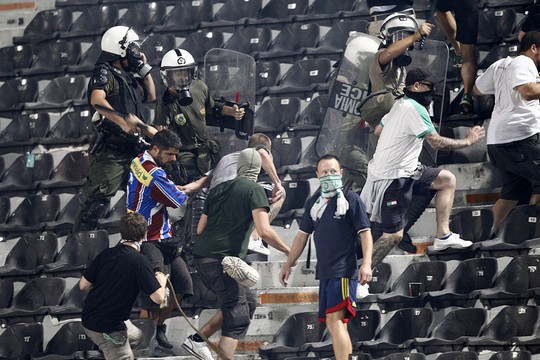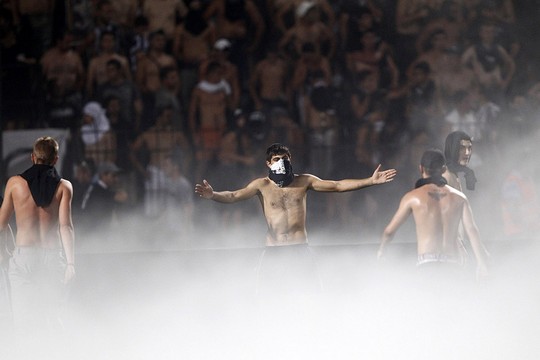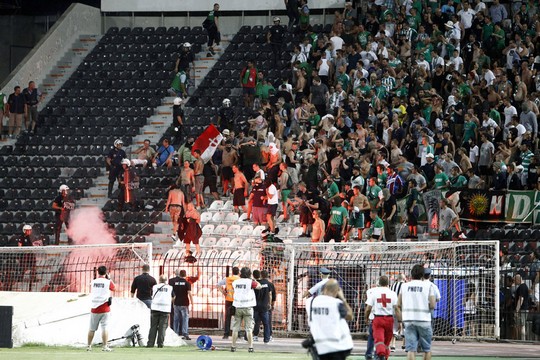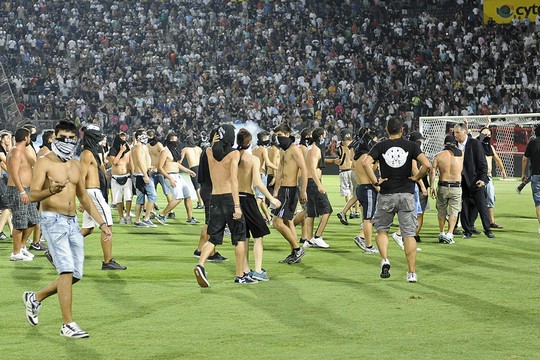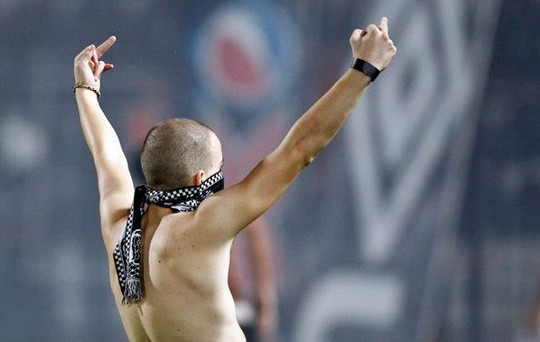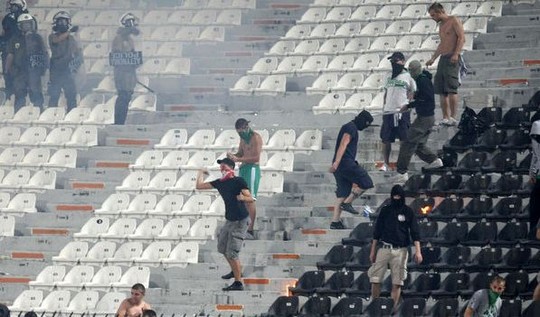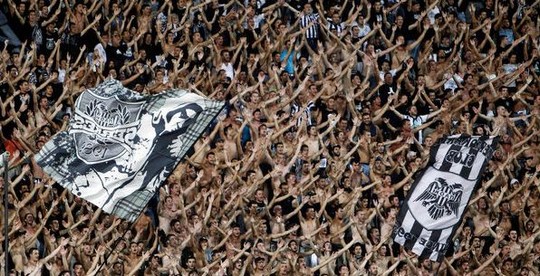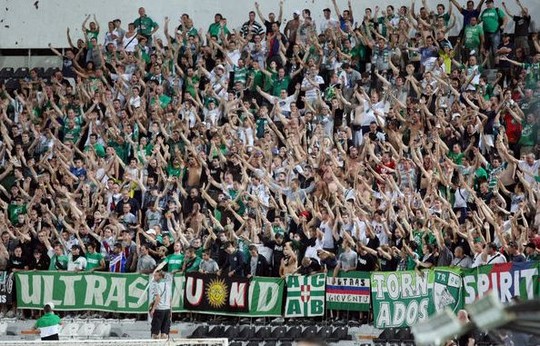 We took photos from our forum (posted by users), so we don't know authors. If you are the author and want to be mentioned plz contact us.
VIDEOS:
More actions from this week matches in qualifications for Europa and Champions league can be seen here.