Massive riots in Senegal!
Massive riots in Senegal!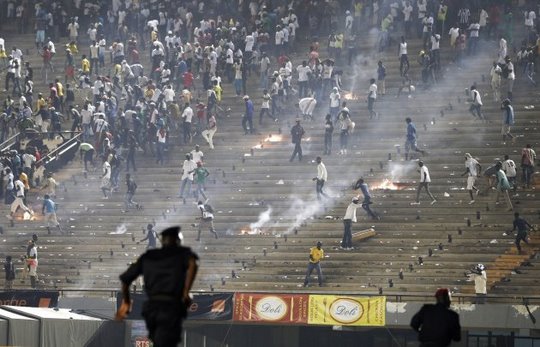 Match between Senegal - Côte d'Ivoire (also known as Ivory Coast) got suspended when fans of Senegal started rioting.
Before the match is was a very friendly atmosphere, but when Côte d'Ivoire got a 2 goal lead the atmosphere changed. With 15 minutes left of the match fans of Senegal understood they had no chance to qualify to the African cup. They made fire in their stand and started to throw stones, bottles and everything they could find.
Away fans from Côte d'Ivoire had to escape from their stand. They jumped from a few meter high fence and down to the pitch. Together with their players they stood in middle of the pitch for a long time with police protecting them.
Famous (and overpaid) players such as Didier Drogba and Yaya Touré had to cover them self behind police shields to avoid being hit by stones. During match, before riot started, one supporters invaded the pitch and tried to attack Didier Drogba, but the supporter got kicked down just meters away from Drogba.
10 fans has been reported injured.
Photos & Videos: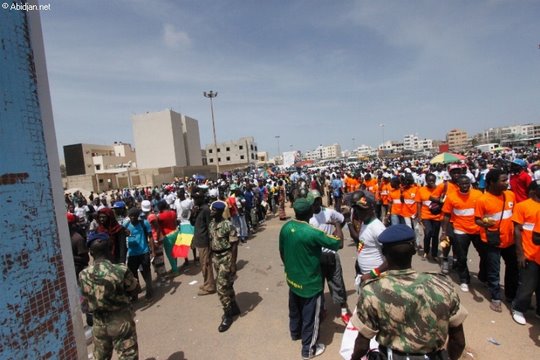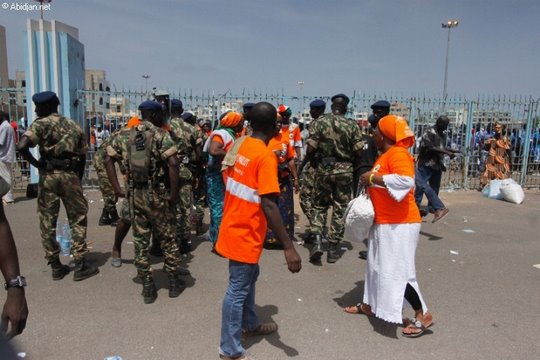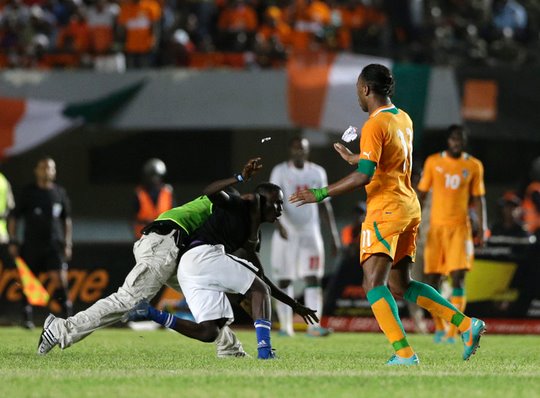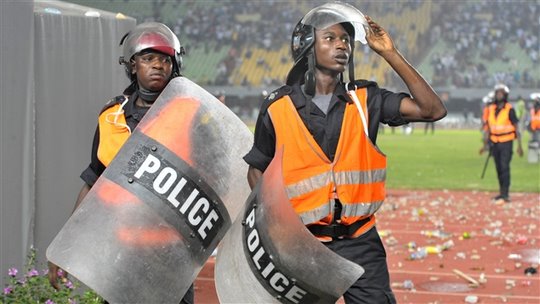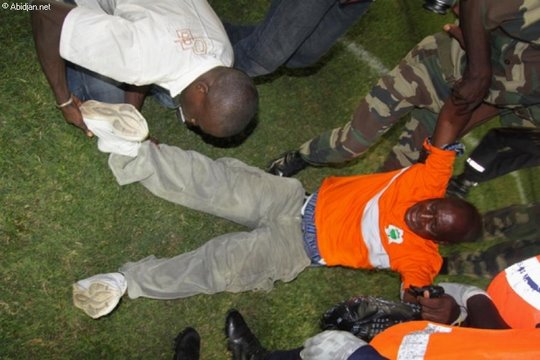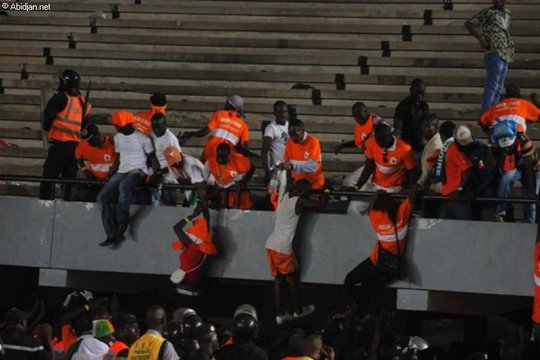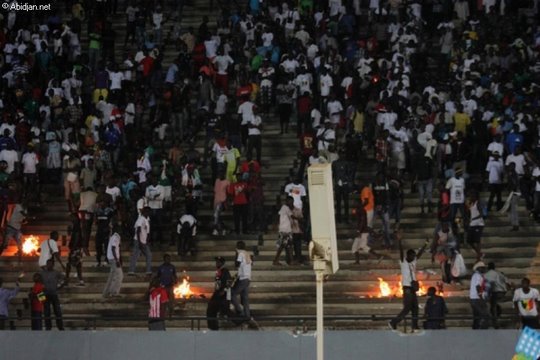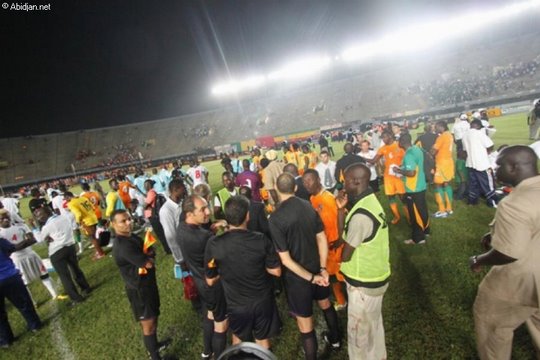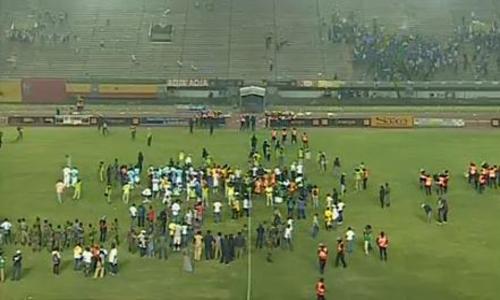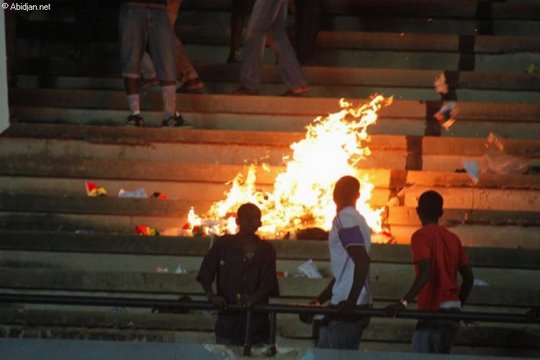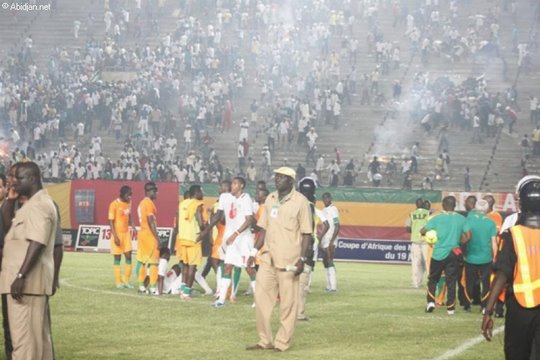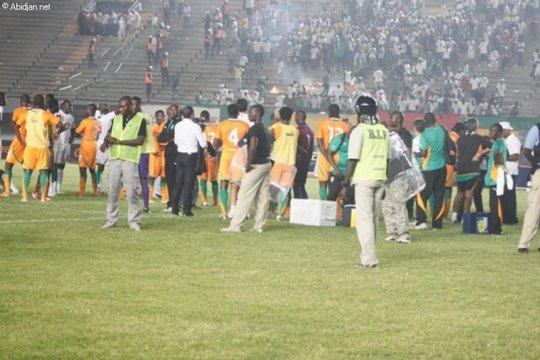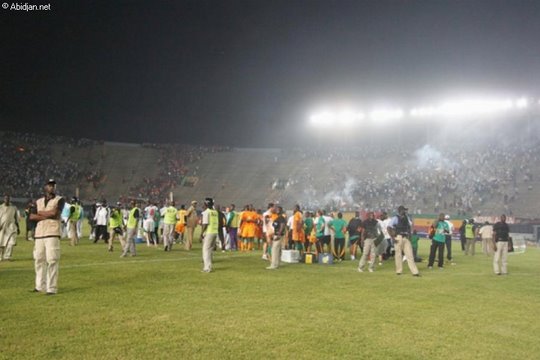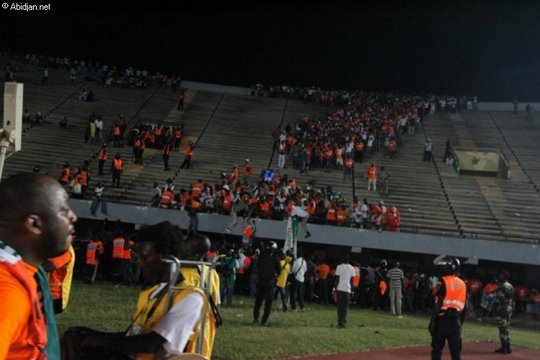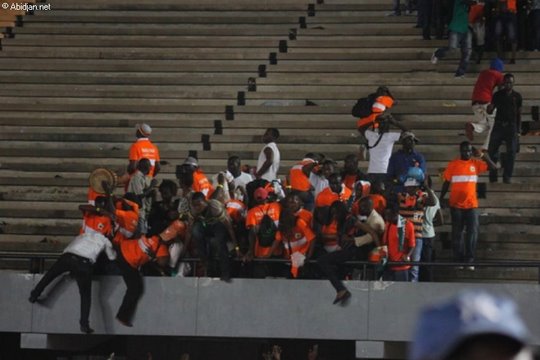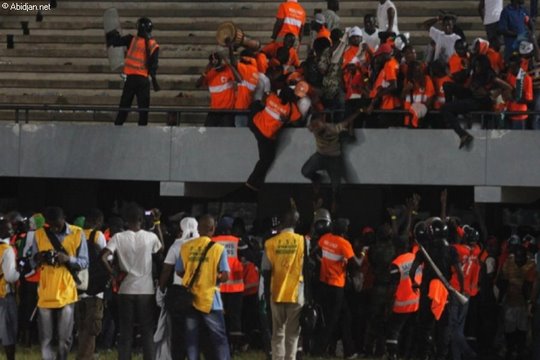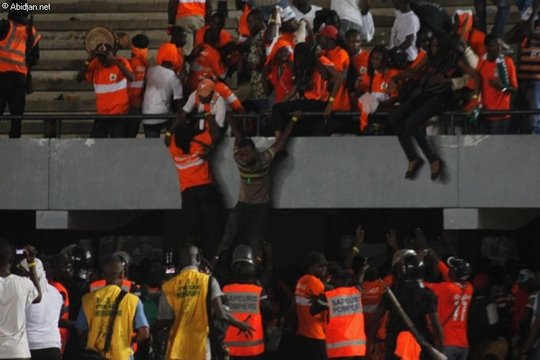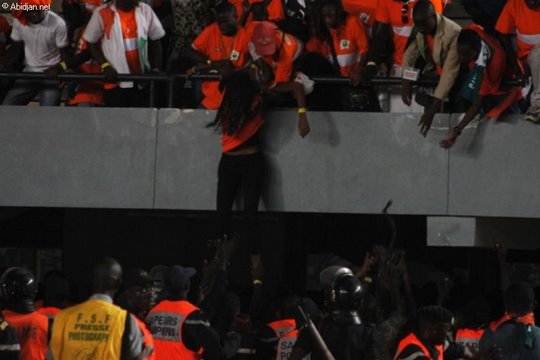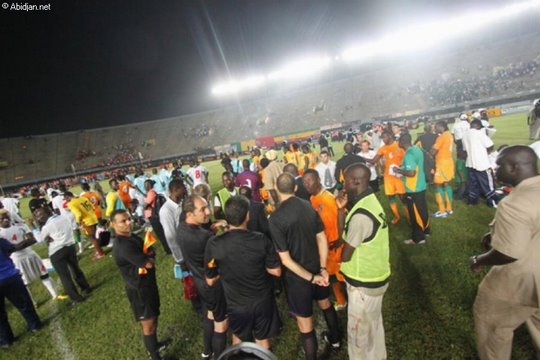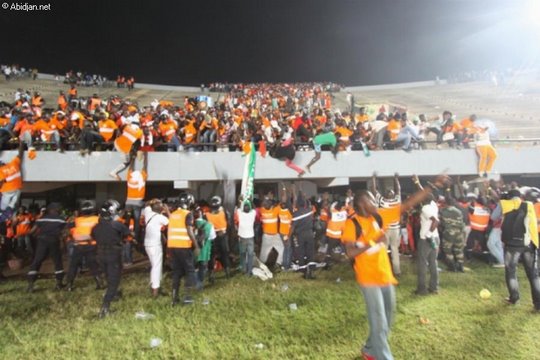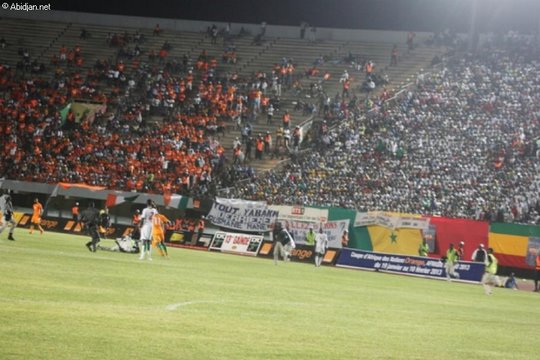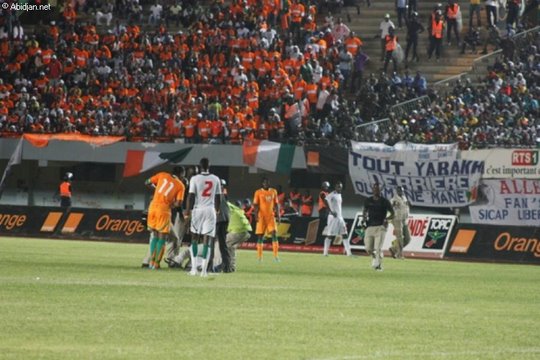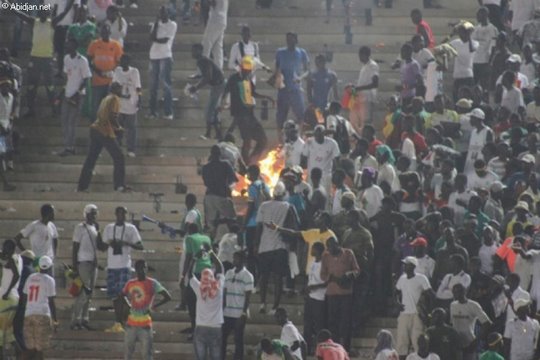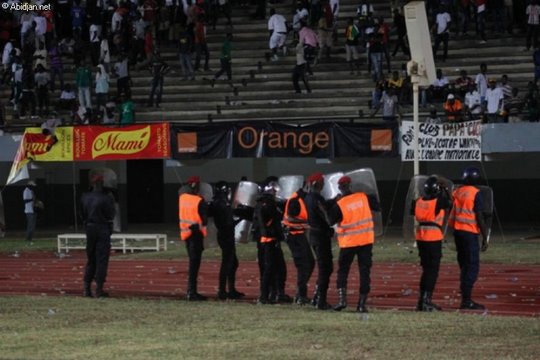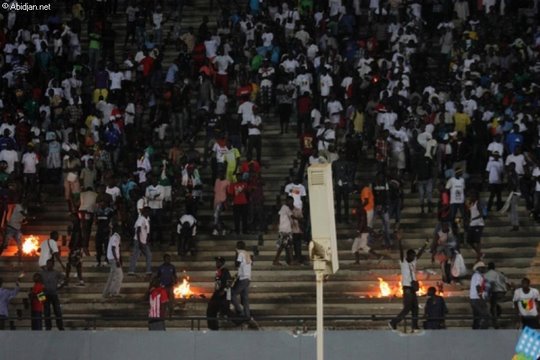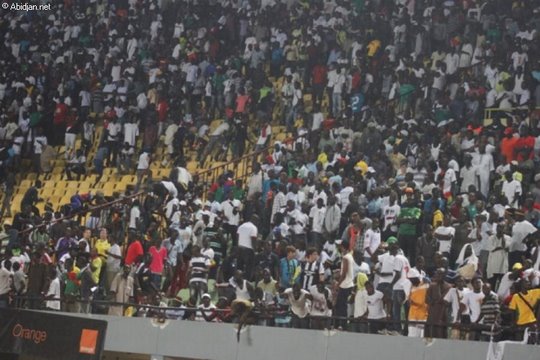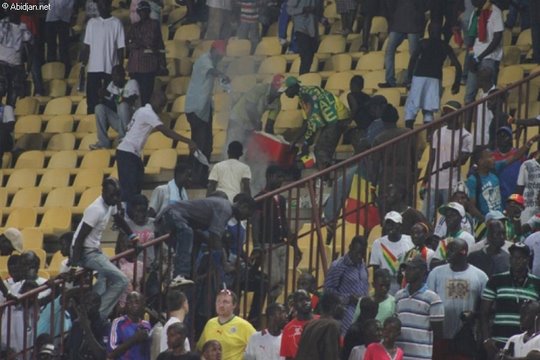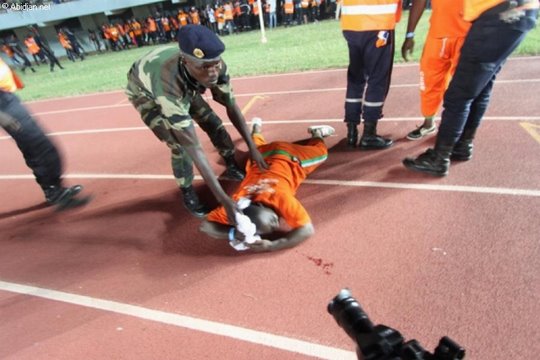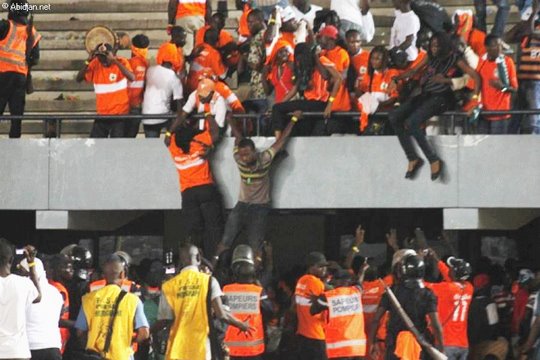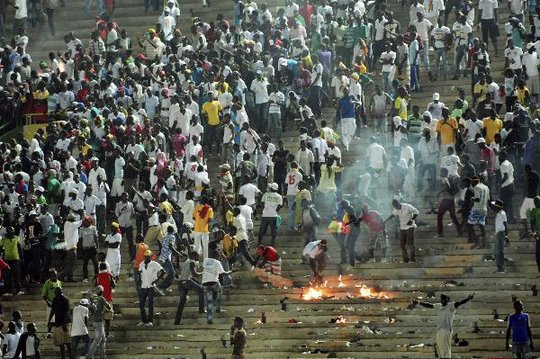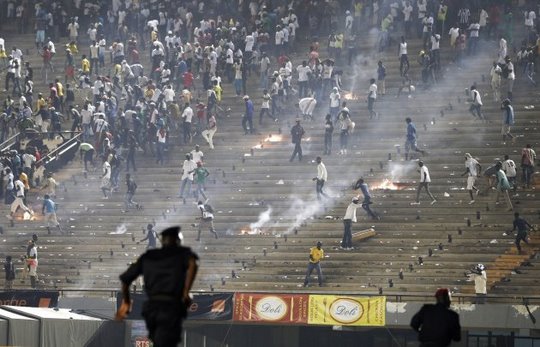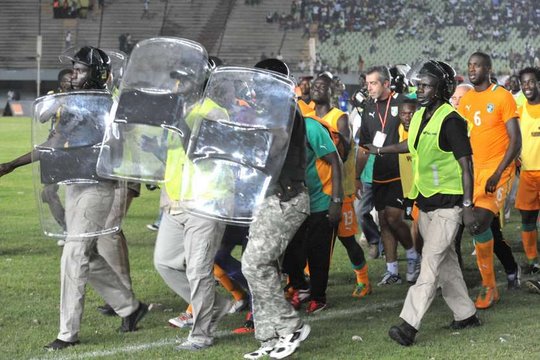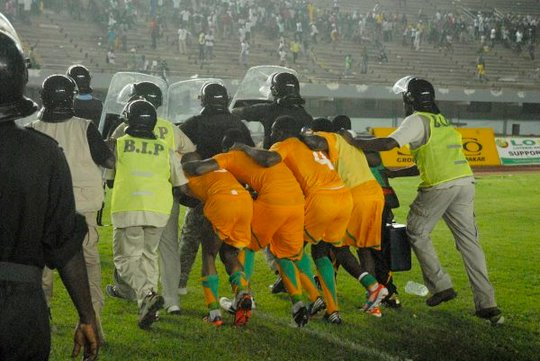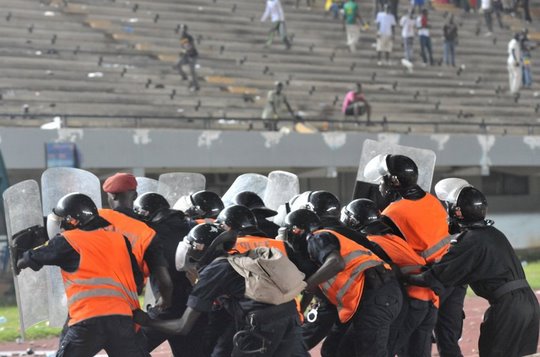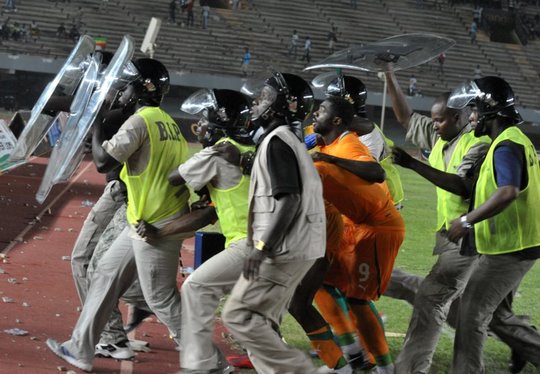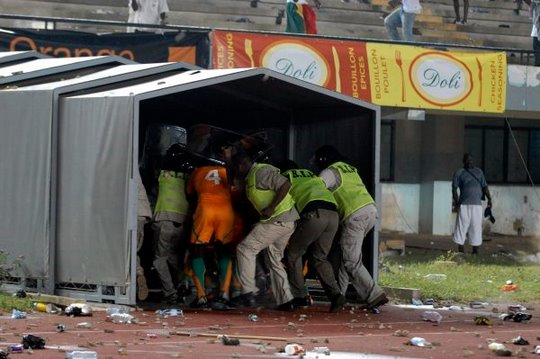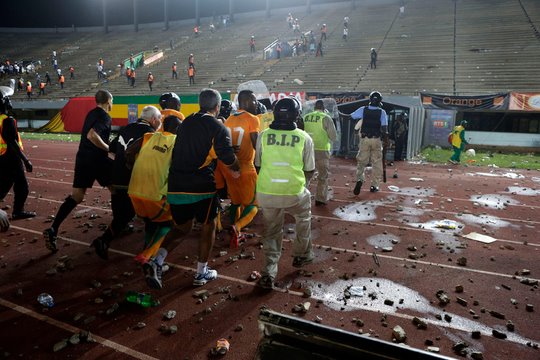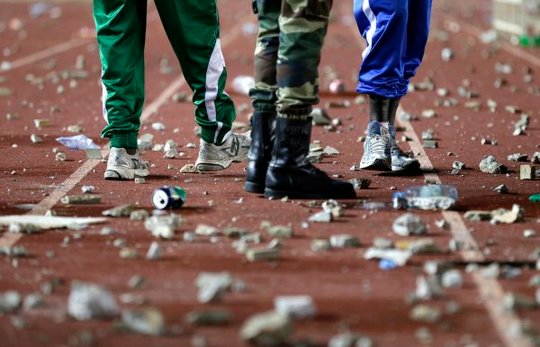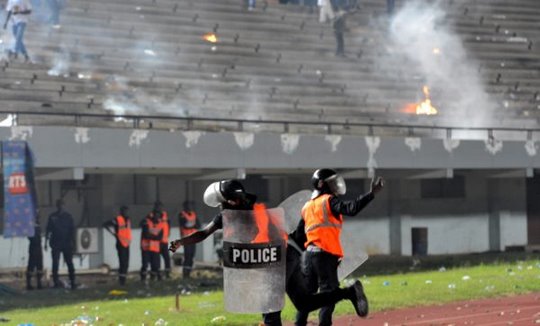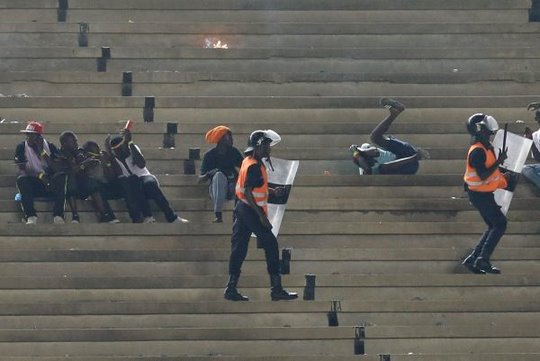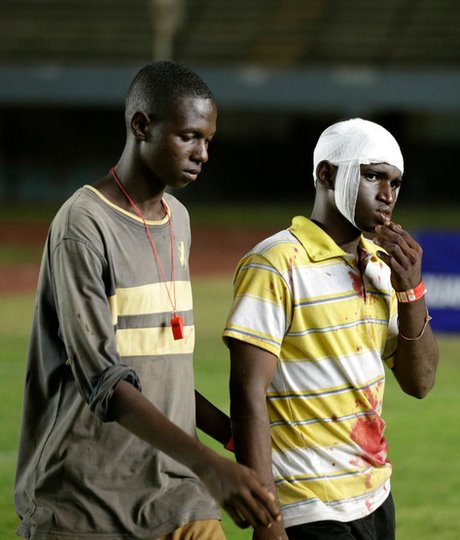 Videos: