Demonstration for Ultras rights and truth about Casti.
Demonstration for Ultras rights and truth about Casti.
For those who don't know the case about Casti yet:
In September one Montpellier supporter named Casti got blind at one eye when a policeman shot him with rubber bullets. The cop did pursuit another guy, but Casti was not involved in this situation at all or any fights. He stood with his friends drinking near their stadium at a restaurant.
There was no need at all to fire those bullets, and definitively not when the cop didn't have more control on the situation and surroundings.
All Ultras in France immediately showed solidarity with Casti and protested against this incident with banners like "Justice pour Casti".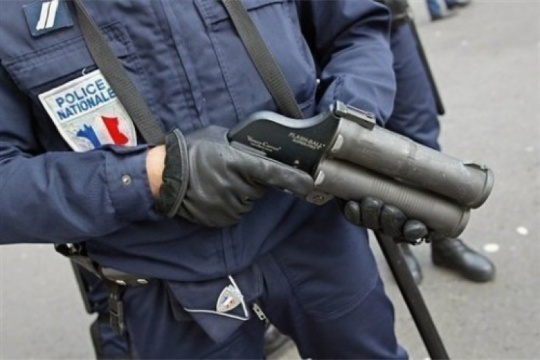 (Policeman who shot used this kind of gun)
Demonstration:
For years French Ultras have talked about organize a national demonstration and stand together against the system. After the incident with Casti Ultras of Montpellier decided to take action.
They announced they would organize a "National event" on October 13th in Montpellier and asked for solidarity from Ultras from other clubs to take part in this demonstration.
Main themes of the demonstration was:
- The Administrative stadium bans.
- Disproportionate repressive policy which we are victims.
- The police impunity.
The event was not organized for Casti alone, but that incident gave the little extra for all groups to finally unite.
In the end Ultras from these city attended the demonstration (perhaps more groups then we listed here):
- Montpellier
- Saint-Etienne
- Brescia (Italy)
- Bordeaux
- Croix de Savoie
- Auxerre
- Nantes
- Créteil
- Clermont
- Grenoble
- Paris
- Valence
- Nancy
- Nice
- Caen
- Lens
- Toulouse
- Lorient
- Marseille
- Lyon



Photos & Videos: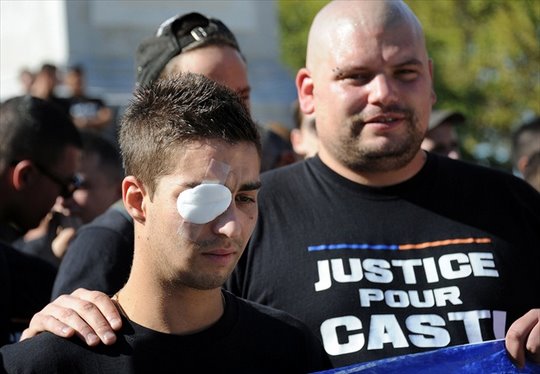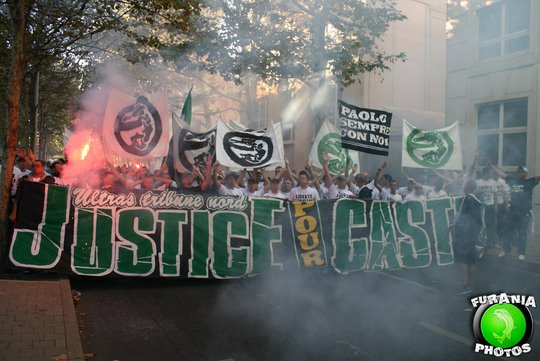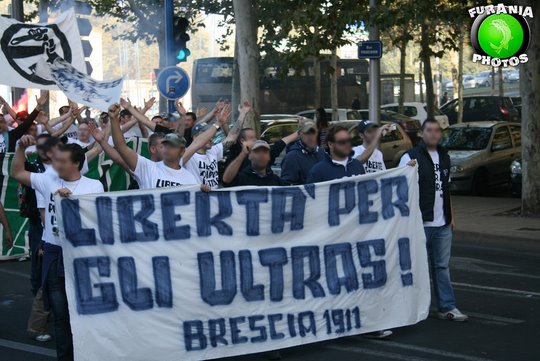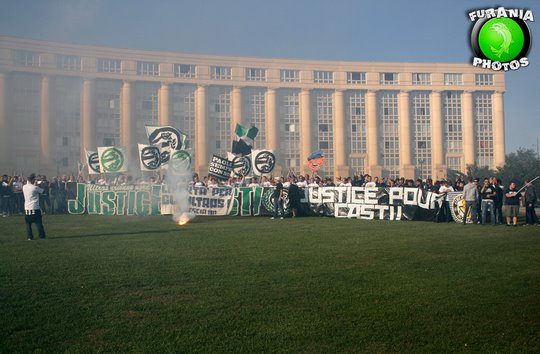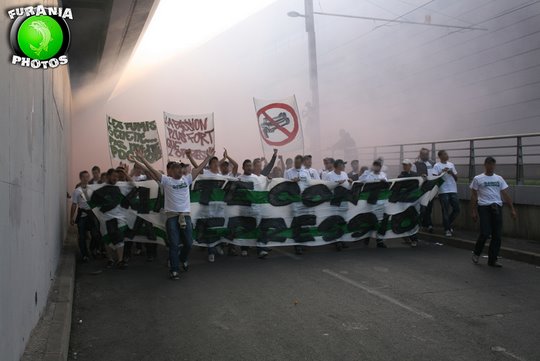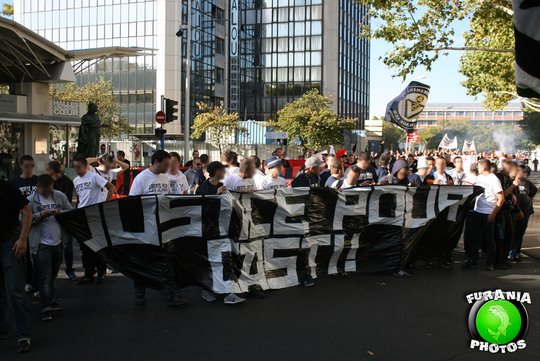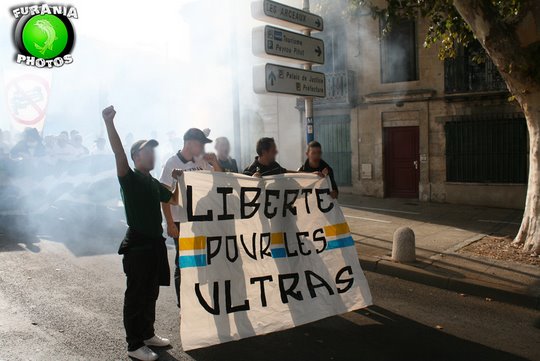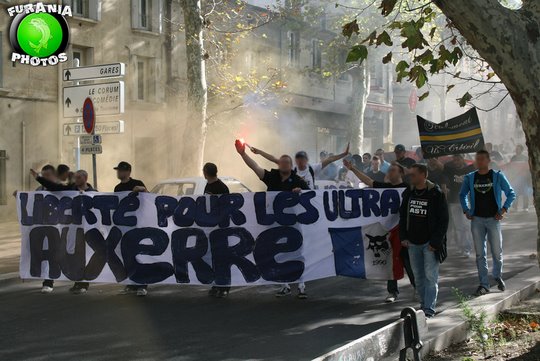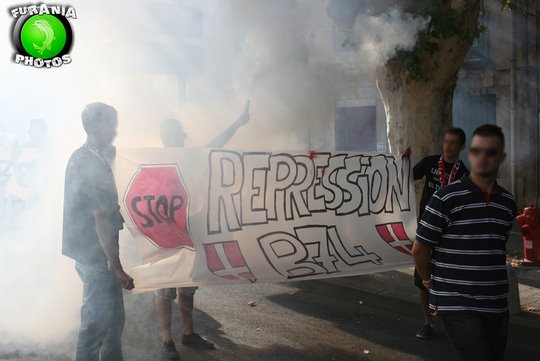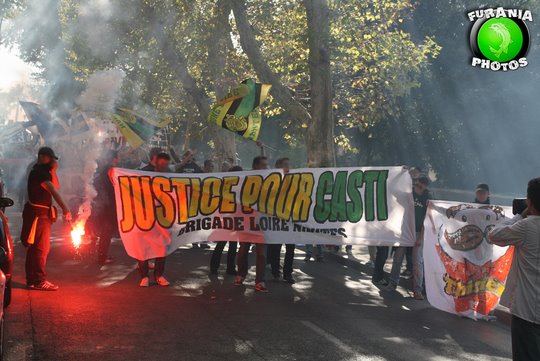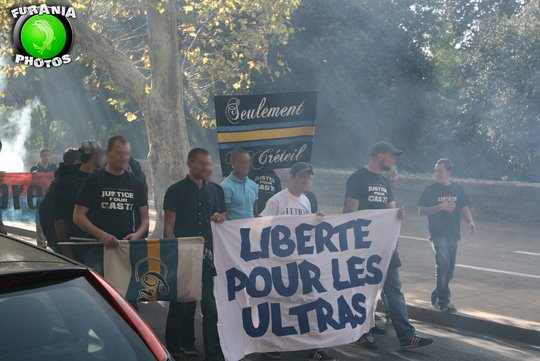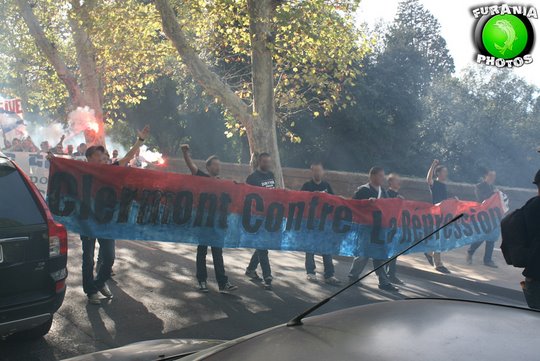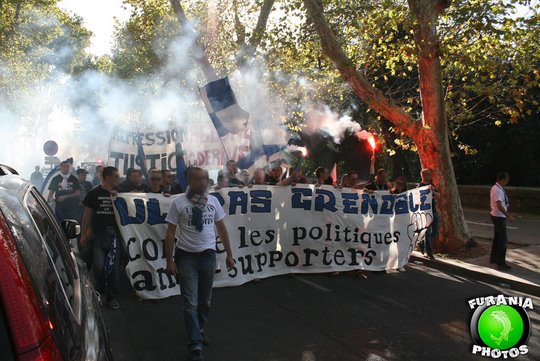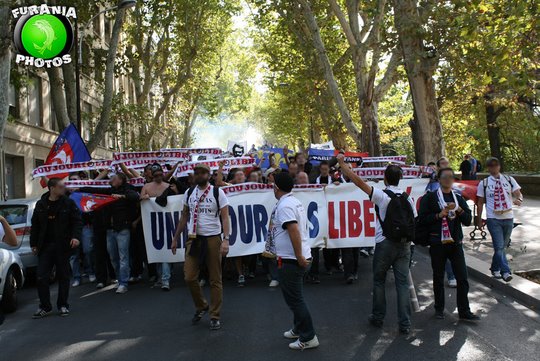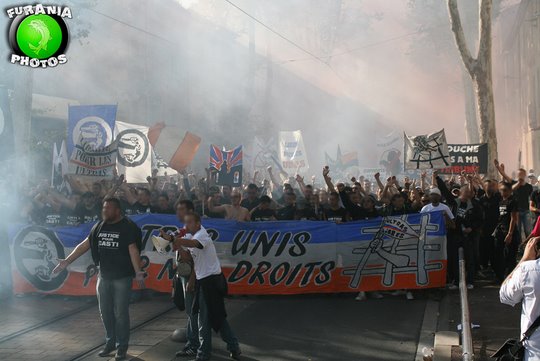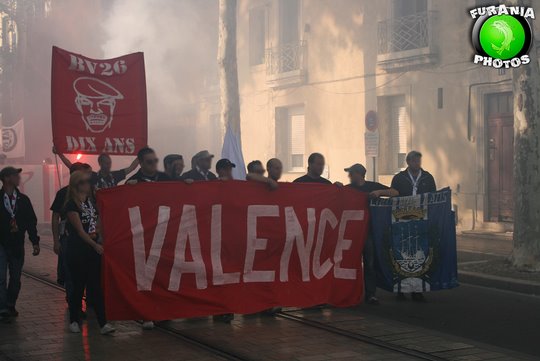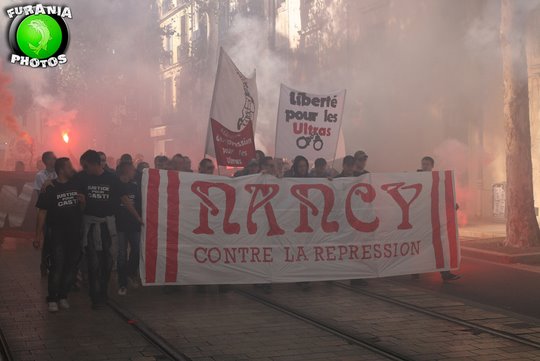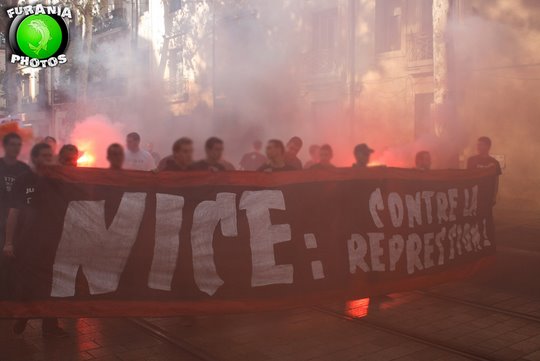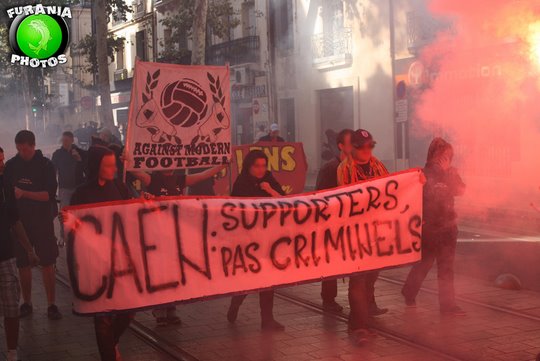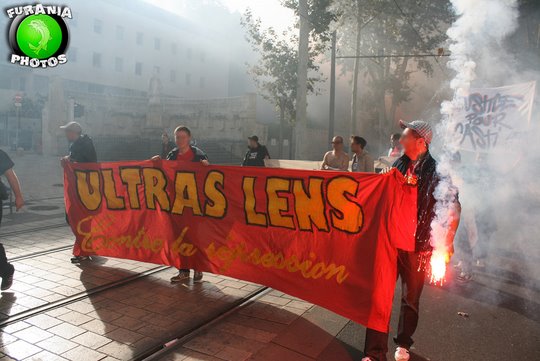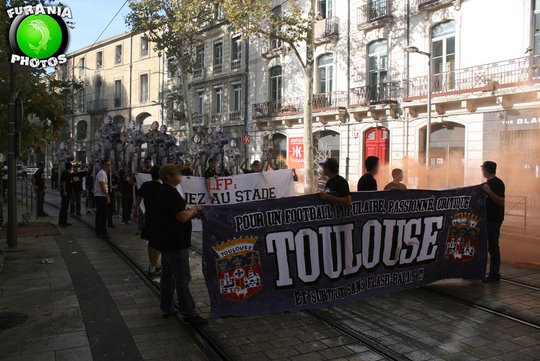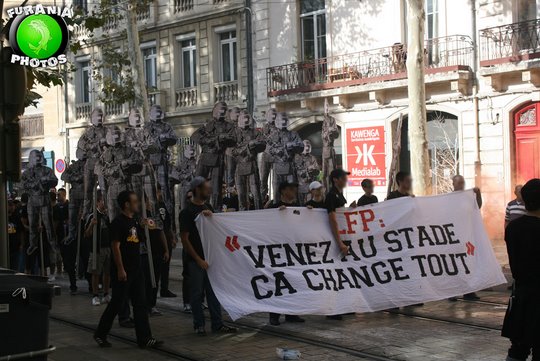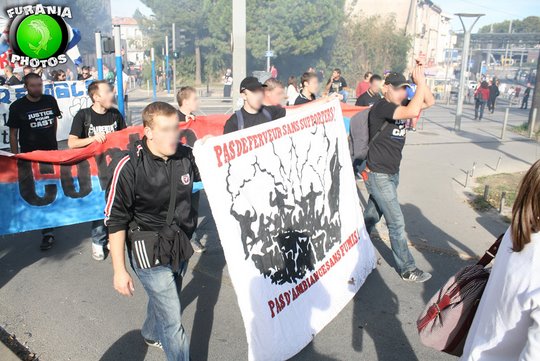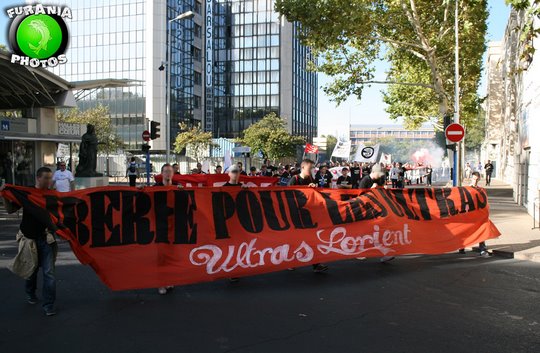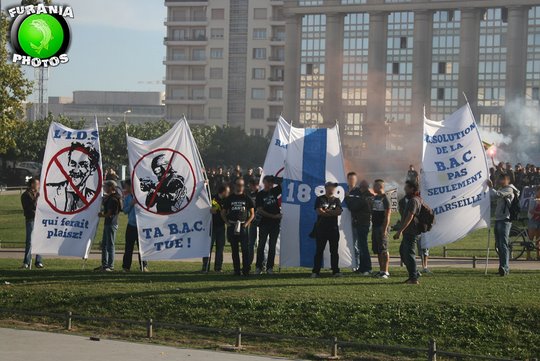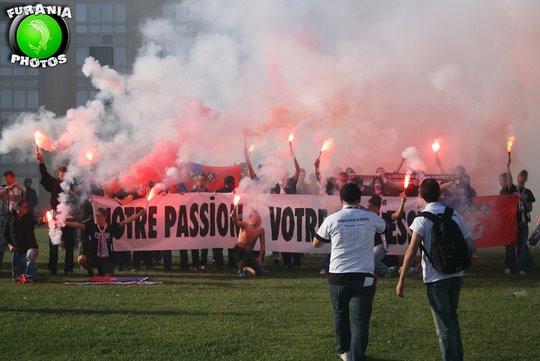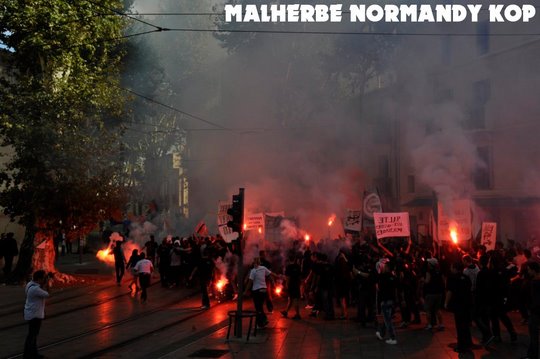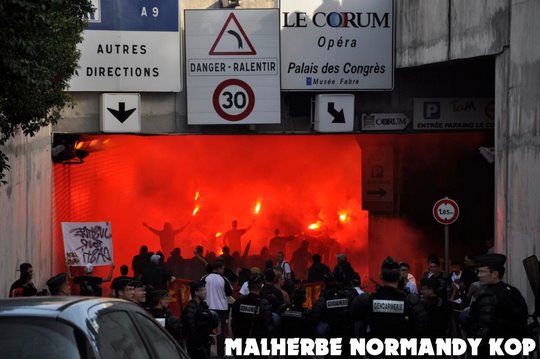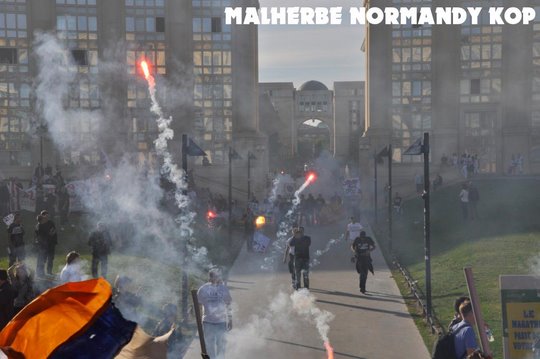 Video: