Varvari (Budućnost) attacked Grobari (Partizan fans).
Adriatic Basketball League: Budućnost VOLI (Podgorica, Montenegro) - Partizan (Belgrade, Serbia) 21.10.2012
16 people were injured in riots on basketball match Budućnost - Partizan. Home fans (Varvari) attacked Partizan fans (Grobari). Police first emptied sector with Grobari, and later did same with Varvari. After that match started.
Article updated:
In this video you can see the aggressive behavior from police said. They hit innocent people with their batons for no reason, people who hold their hands up and try to get away.
Worst hooliganism in this video is done by the police!
Photos & Videos: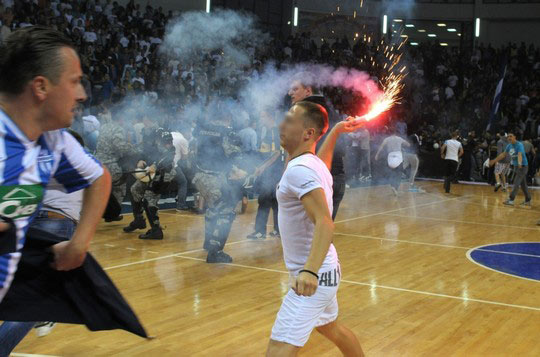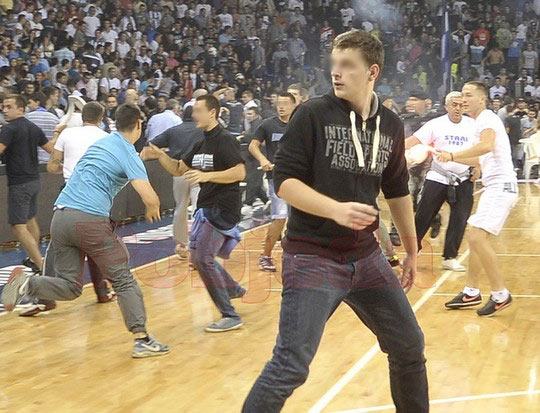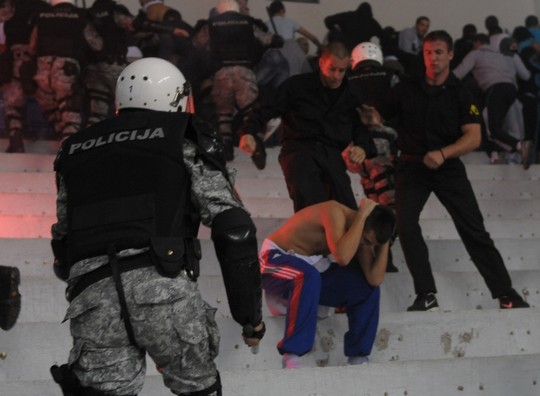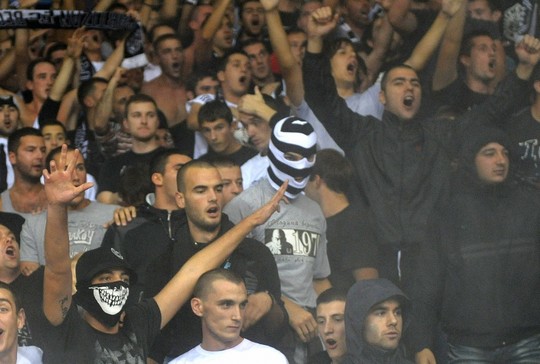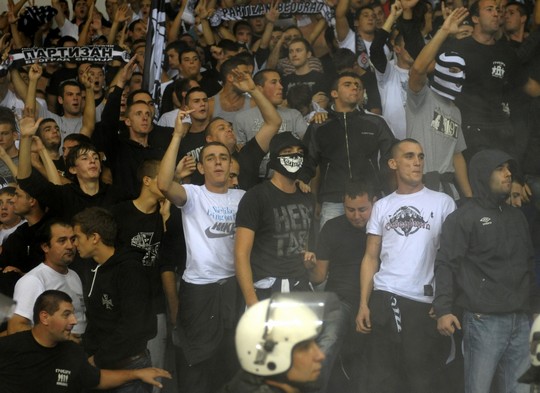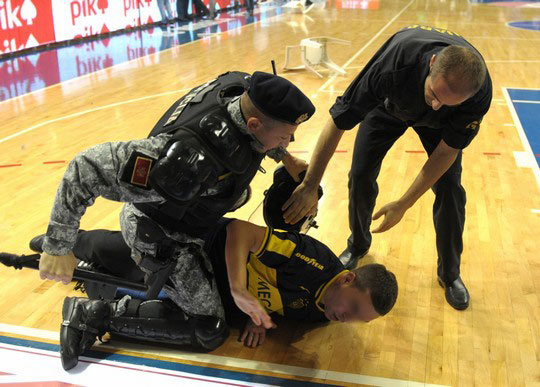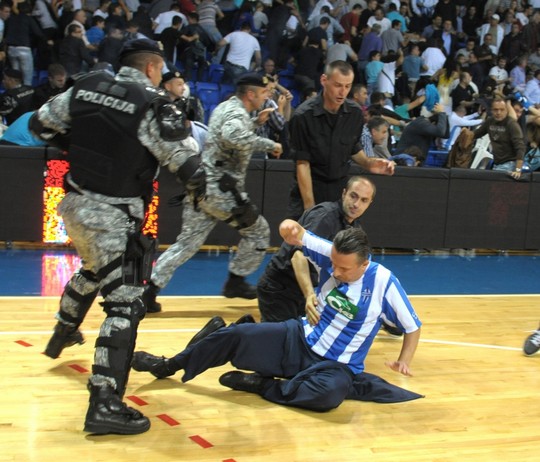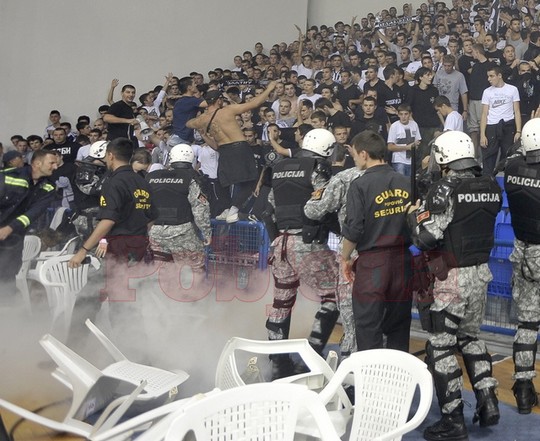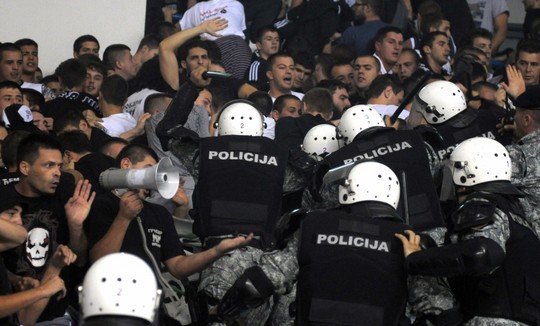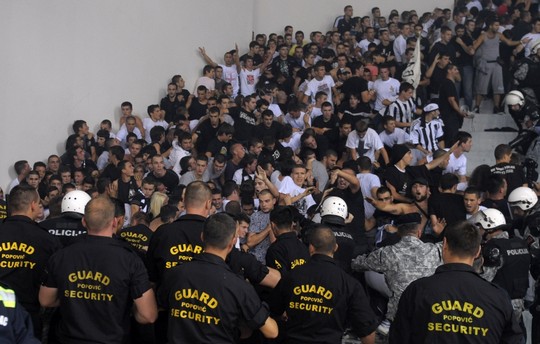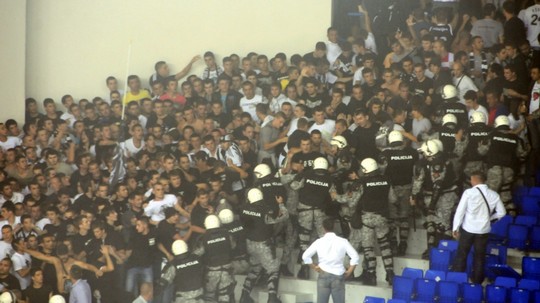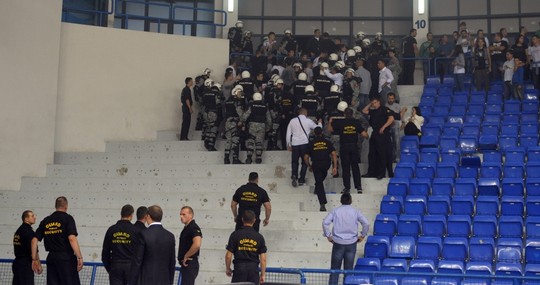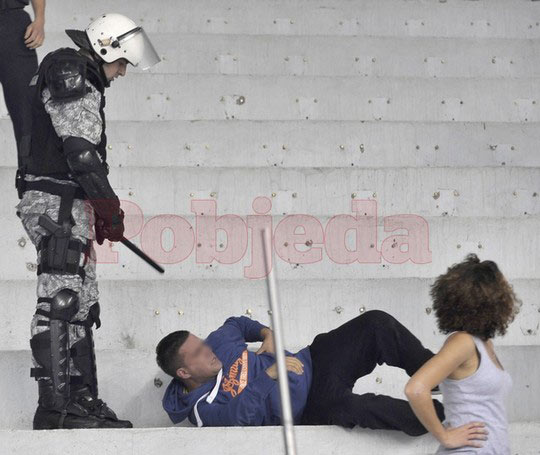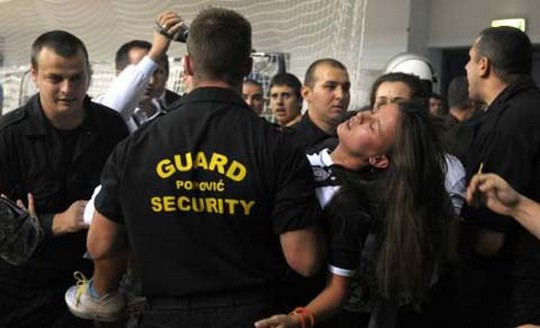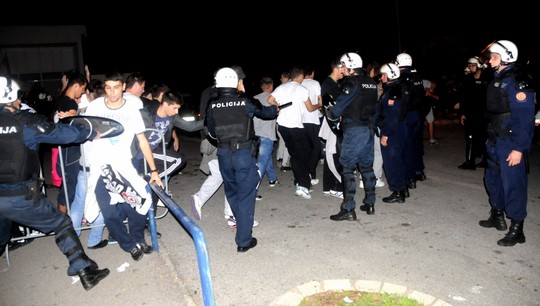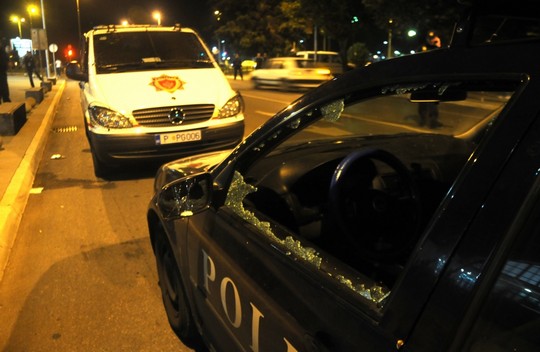 VIDEOS: