German football supporters protest.
German football supporters protest.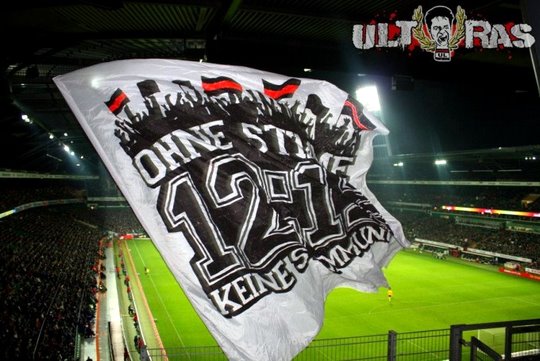 During 3 football rounds in Germany there will be protest against a document on the security issue published by the German Football League. First "protest round" started in middle of November, and most groups in Germany join this protest.
There wont be any songs during first 12 minutes and 12 seconds of matches, because on December 12th clubs of first and second Bundesliga have to decide whether they agree or decline the new statutes.


German Football League wants to introduce these things to the top german leagues:
- Half the number of guest tickets at "high risk" games (All games with at least two relevant ultras groups inside the stadium).
- Tents for body inspection in front of the stadiums ( = less pyro)
- Less standing areas, more seats.
+ a few more ideas to marginalize Ultras on the stand.
They are talking about security, but there is never any fights inside stadiums in the two highest leagues. If they say "violence" they mean pyrotechnics, unannounced banners and offensive chants. In fact, they just want to replace ultras with families and earn more money.

There has been a first draft of this paper that has been declined by many clubs. Now the GFL has modified it a little bit (not better than the first one) but it seems that some clubs begin to change their opinion.


The slogan is "12:12 - Without voices - No athmosphere":
You can read more here: www.12doppelpunkt12.de
Photos & Videos of protest:
Preussen Münster, 24.11.2012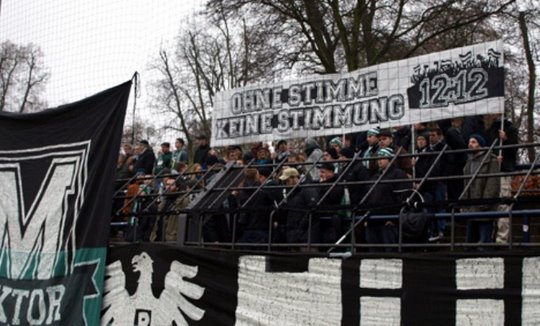 Hertha Berlin, 25.11.2012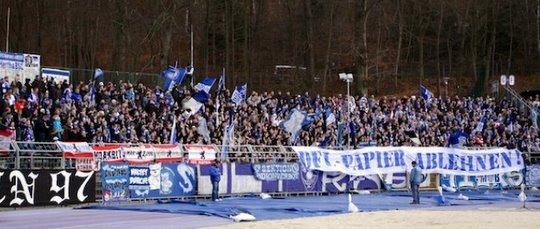 Kaiserslautern, 27.11.2012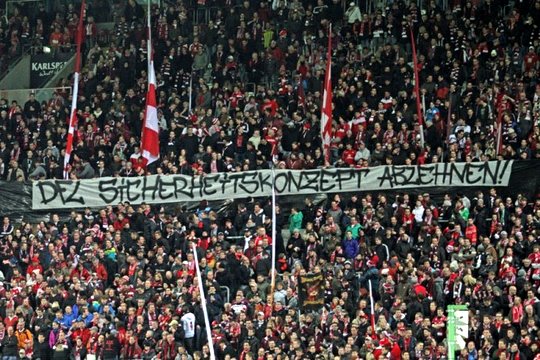 Eintracht Frankfurt, 27.11.2012
"Quiet protest for a fanatism that can not be banned"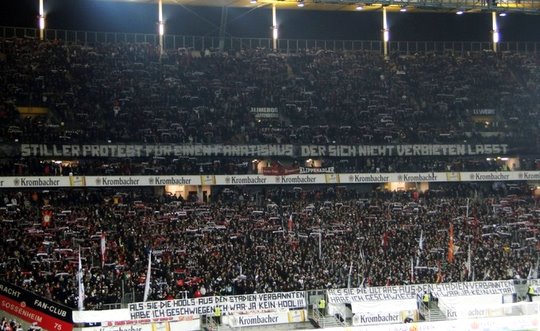 St. Pauli, 25.11.2012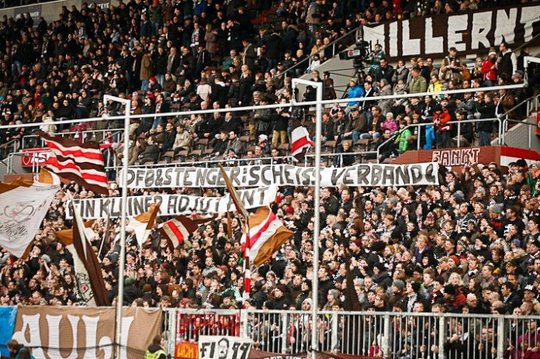 Stuttgarter Kickers, 24.11.2012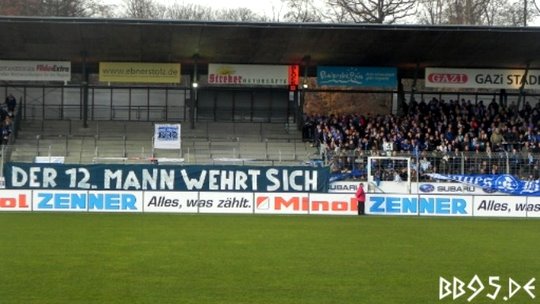 Darmstadt 98, 24.11.2012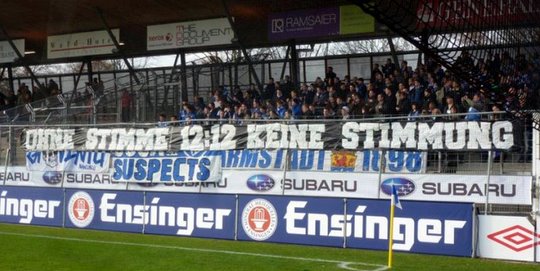 Union Berlin, 24.11.2012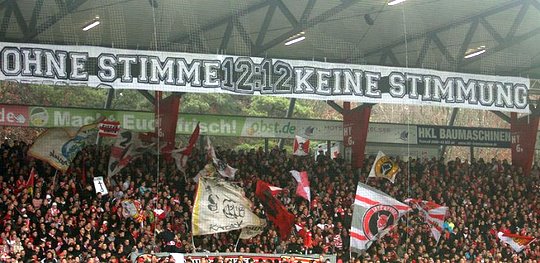 SSV Reutlingen, 24.11.2012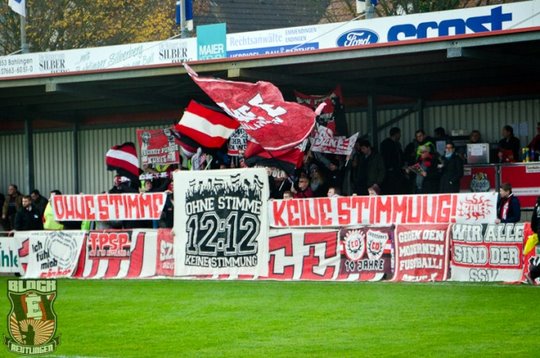 Saarbrücken, 24.11.2012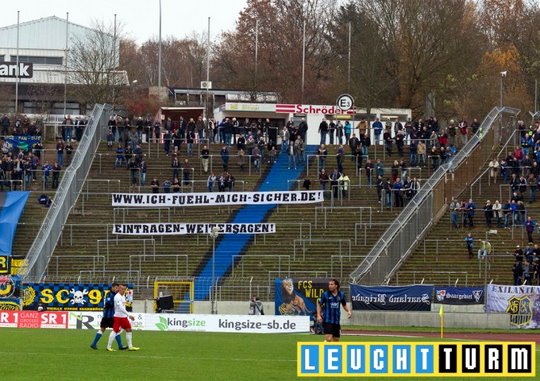 Werder Bremen, 24.11.2012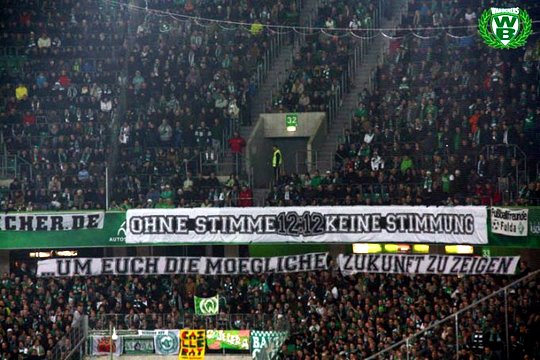 Chemnitzer FC, 23.11.2012
Mainz 05, 24.11.2012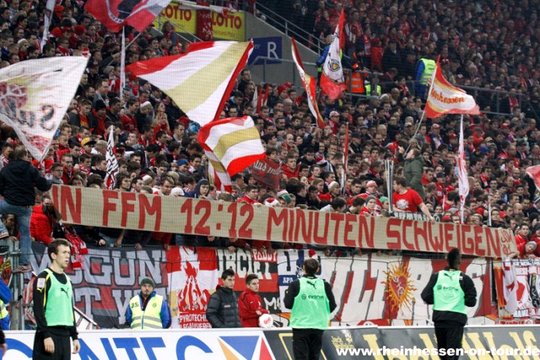 Arminia Bielefeld, 24.11.2012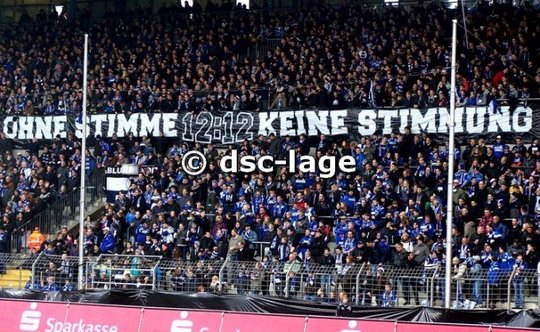 Eintracht Braunschweig, 17.11.2012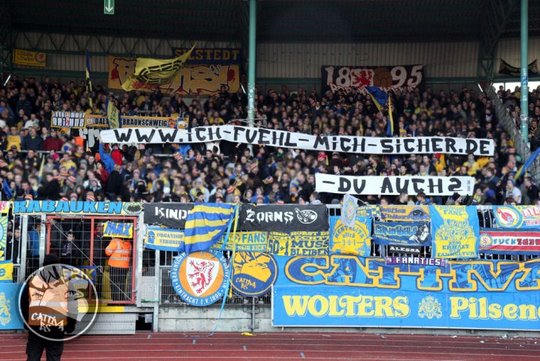 VfL Bochum 27.11.2012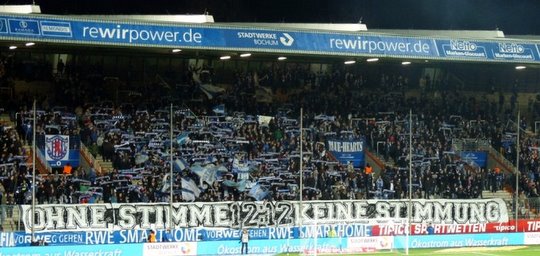 Borussia Dortmund 27.11.2012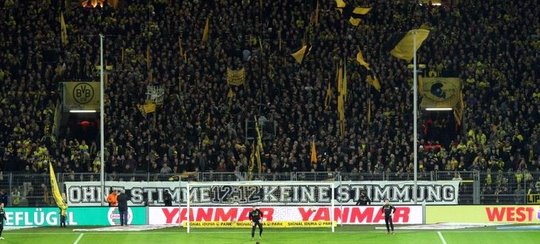 Dynamo Dresden 27.11.2012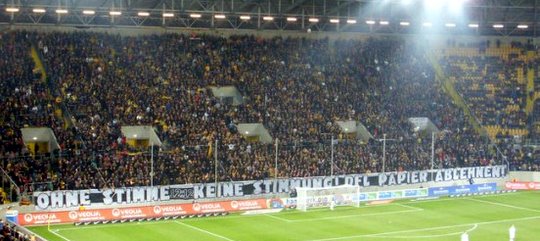 MSV Duisburg 27.11.2012

Union Berlin 28.11.2012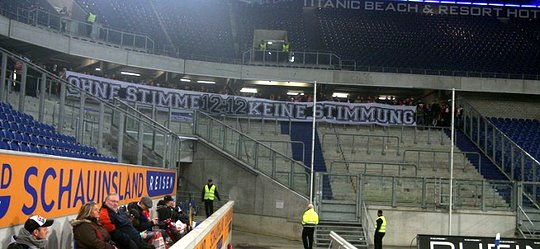 Augsburg 28.11.2012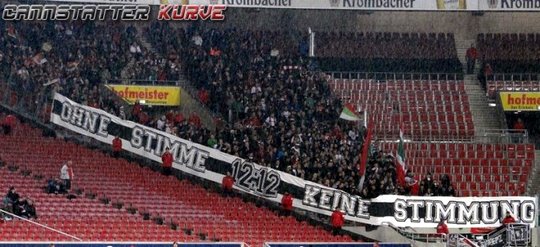 Nürnberg 28.11.2012
Borussia Mönchengladbach 28.11.2012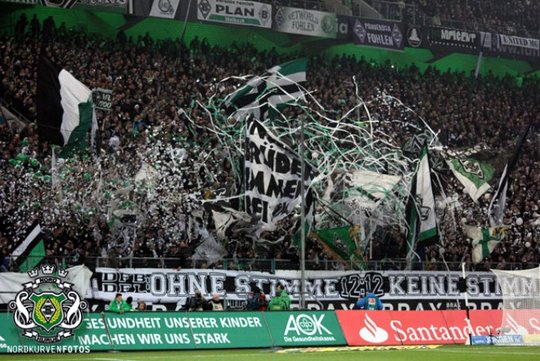 KFC Uerdingen 28.11.2012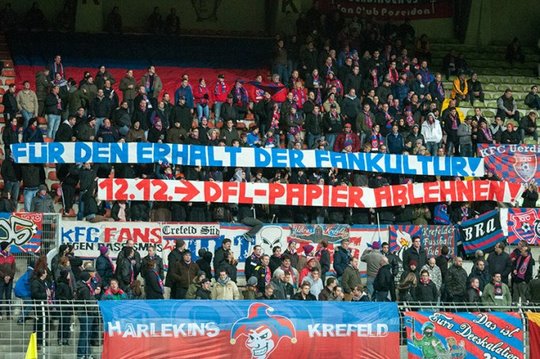 Werder Bremen 28.11.2012
"Fuck you DFB!"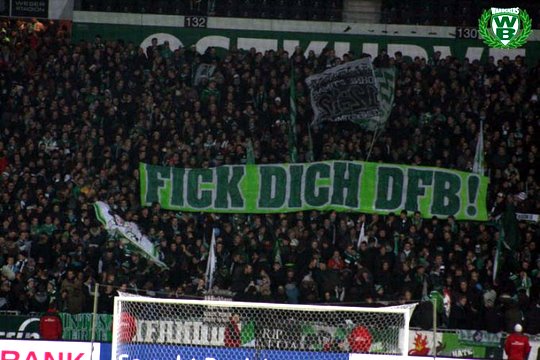 Bayer Leverkusen 28.11.2012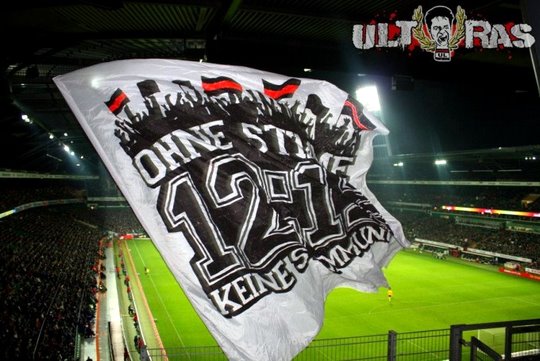 Fortuna Düsseldorf - Eintracht Frankfurt 30.11.2012 (After 12 minutes and 12 seconds):