Gunners fans protesting against club board.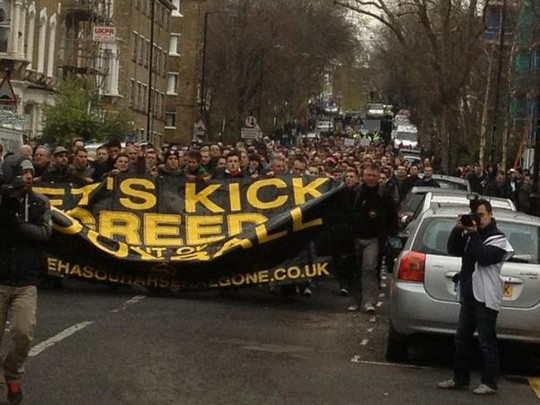 On Saturday, 1st December, Arsenal London supporters made a protest walk before match with Swansea City.

The fans are protesting against high ticket prices. Arsenal supporters are paying one of the highest ticket prices in England. The cheapest ticket for single match is £62 (76 euros!). And the cheapest season ticket at the Gunners is £985 (1210 euros)!

Real fans, working class, can't afford those prices, but club don't care about them. They know tourist will come and pay...

Fans are also angry, they pay so much for the tickets, and that money is going to pockets of owners, they don't reinvest it into the team. Arsenal haven't won any trophy since 2005.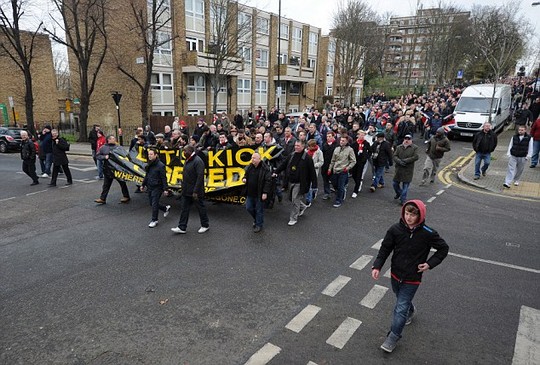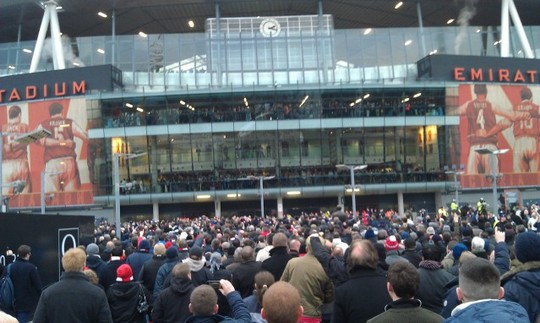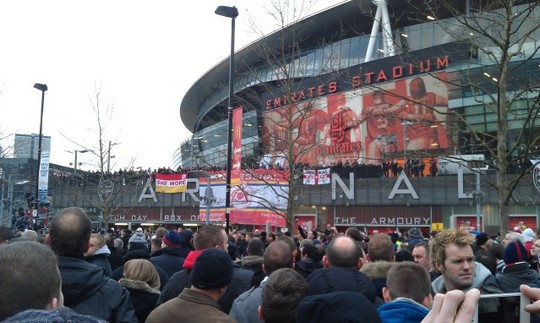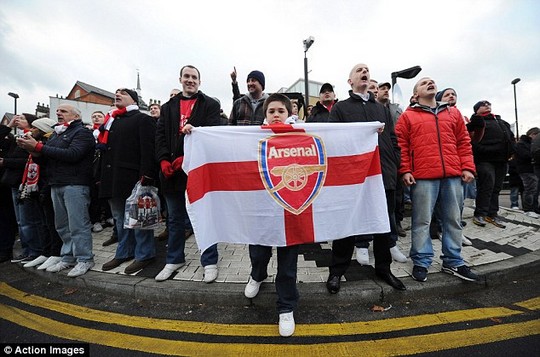 Some of the songs supporters sang during the Saturday protest walk:

"We'll be here when you are gone"
"Ivan Gazidiz, what the fuck do you do?"
"Peter Hill-Wood, you're a fucking disgrace"
"Stan Kroenke, we pay for your wig"
"We want our Arsenal back"
"We want our money back"
"Sack the board, sack the board, sack the board"
"Choke on your caviar"
"I'm Arsenal till i'm skint" (skint = no money)
"You are my arsenal... my only arsenal... you make me happy, when skies are grey, you'll never know just, how much I love you... until you take, my Arsenal away..."
More about it: http://wherehasourarsenalgone.co.uk/