New ridiculous fine by UEFA.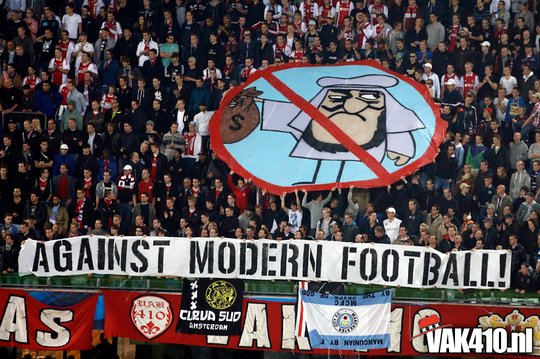 UEFAhas fined Ajax € 10,000 after their supporters displayed banner against modern football.

During their Champions League match at home to Manchester City in October, Ajax fans unveiled a banner with the motto "Against Modern Football", beneath a cartoon of a sheik holding a bag embossed with a dollar sign, the image presented as a stop sign with a red line through it. It was clearly banner about the effects of mega-money in football.

Another slogan read "€80 for the away section is ridiculous" (Ajax fans showed empathy with City supporters).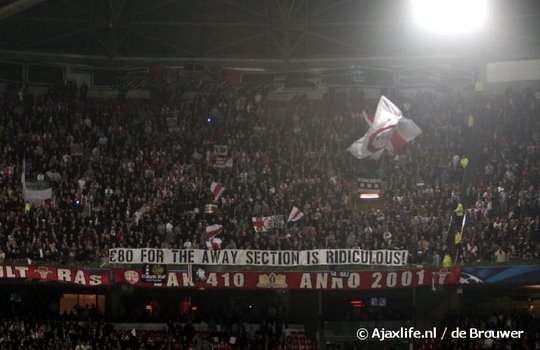 Uefa's official stance was that the Dutch club was fined for "display of a provocative and inappropriate banner".



AGAINST MODERN FOOTBALL!