Brutal fight in Sofia yesterday...
Big fight in Sofia (near CSKA stadium) yesterday between CSKA and Levski supporters before match of basketball legends of those two clubs.

Levski  attacked CSKA as they announcement them few days before. Hooligans used flares, stones, bats and even knives... Few people were hospitalized (3 supporters and 1 policeman). One stabbed with knife and one by ski stick taken from a nearby winter-shop.

Fight lasted for 5-10 minutes before cops came.  Police said around 300 people participate  in fight. 10 arrested so far.

Photos (CSKA):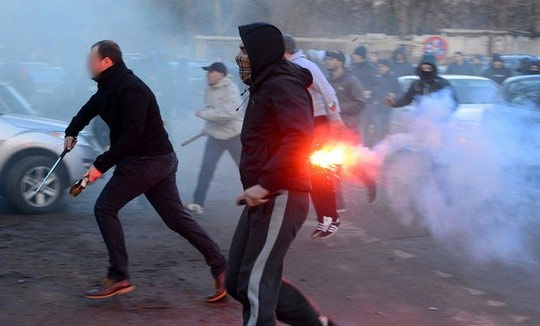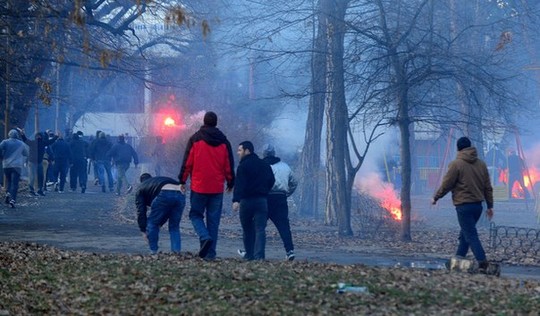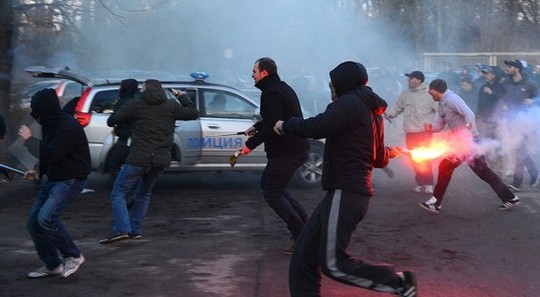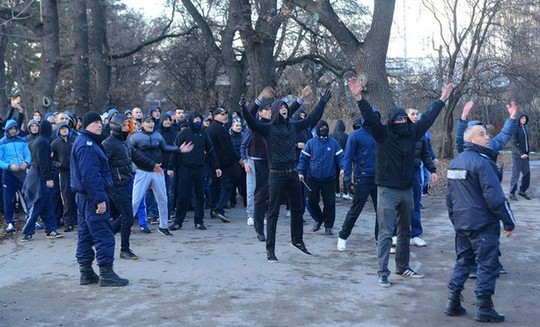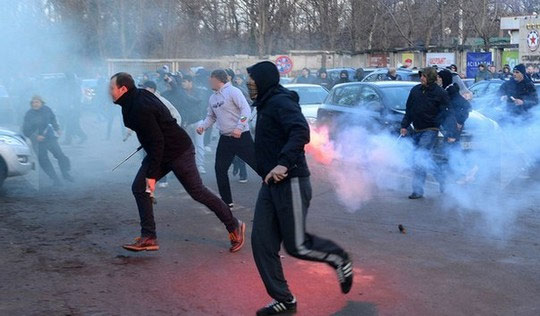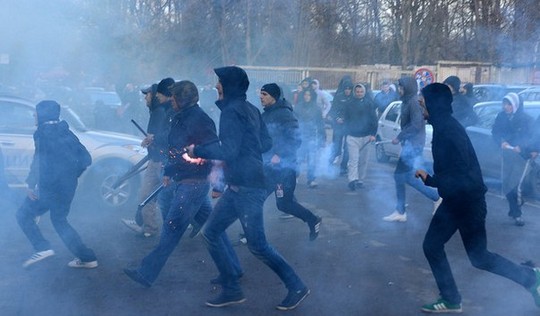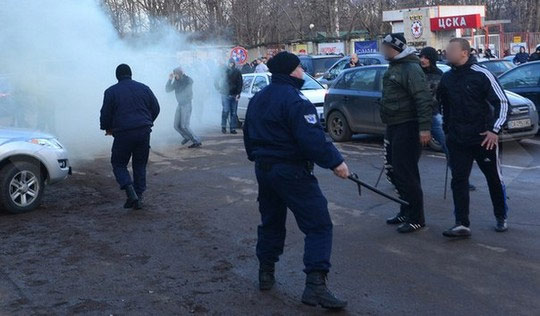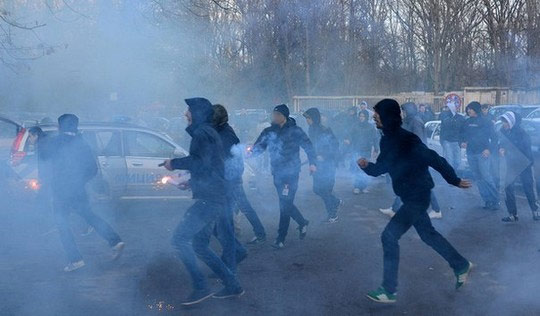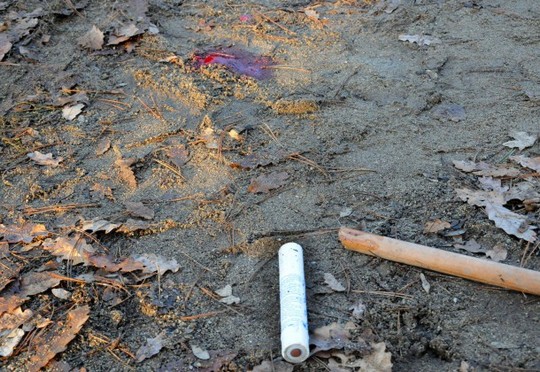 VIDEOS: