Match between Crvena Zvezda and Partizan stopped after riots.
SERBIA (Basketball Cup final in Kragujevac): Crvena Zvezda Beograd - Partizan Beograd 10.02.2013
Apparently riots started after Grobari (Parizan supporters) captured one Zvezda supporter that was on their tribune (probably trying to steal flag). Delije (Zvezda) rushed on the pitch to save him. Match was stopped and will be continued today without supporters.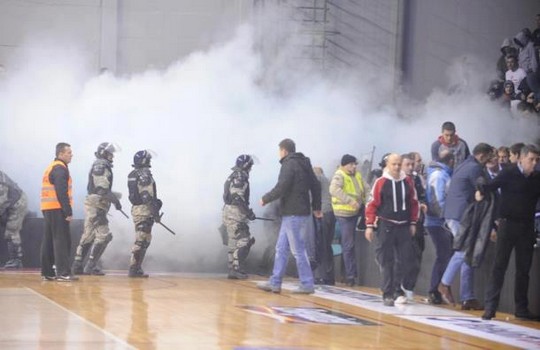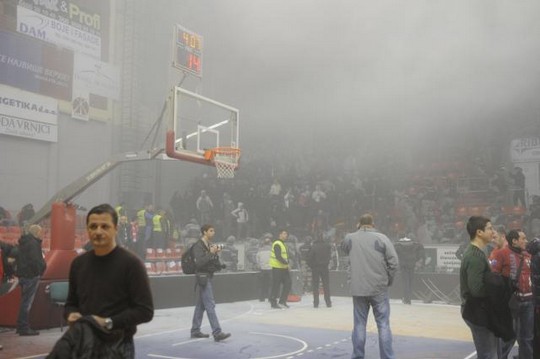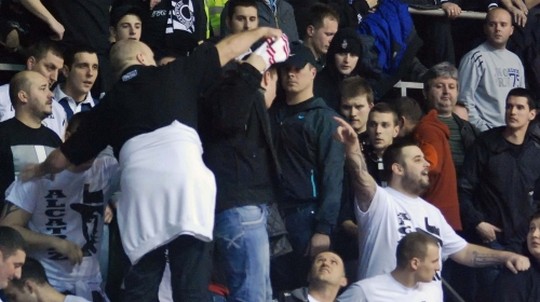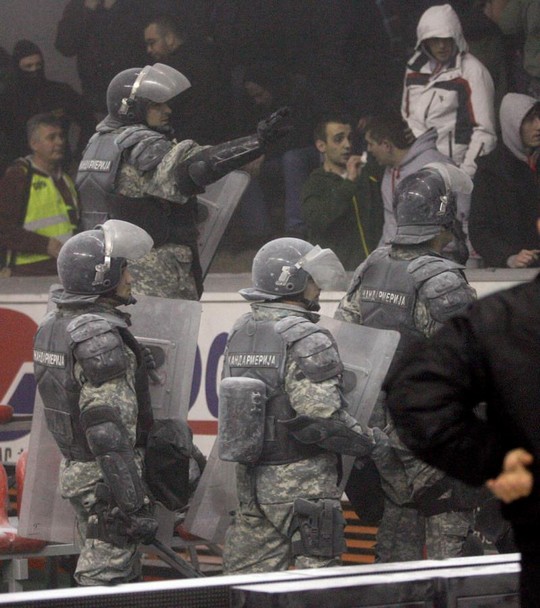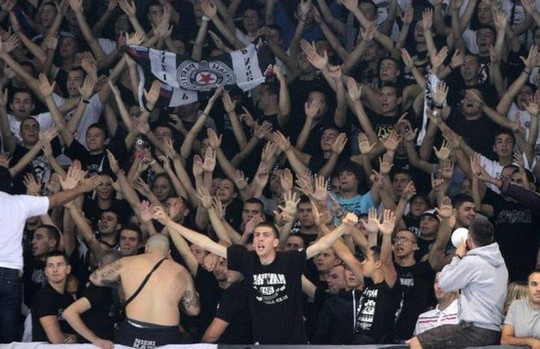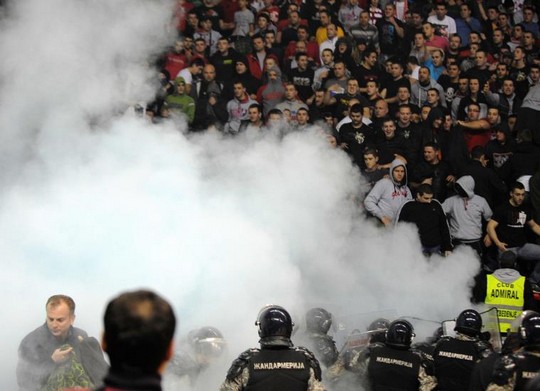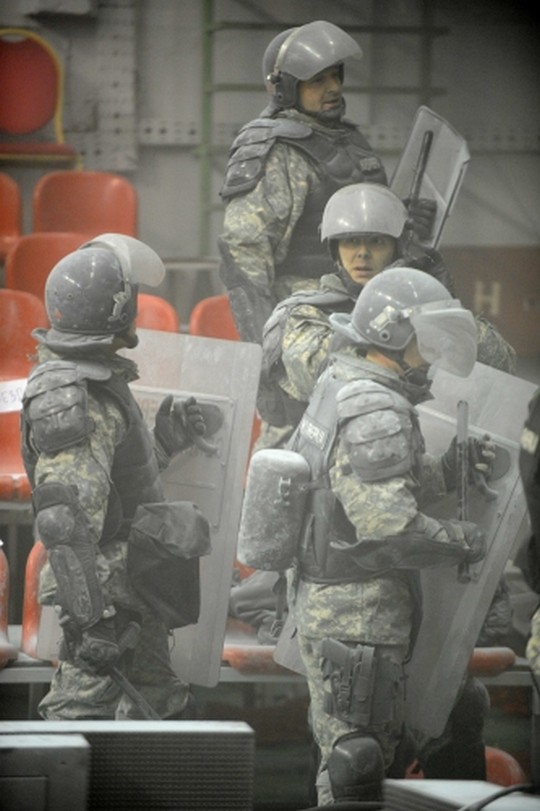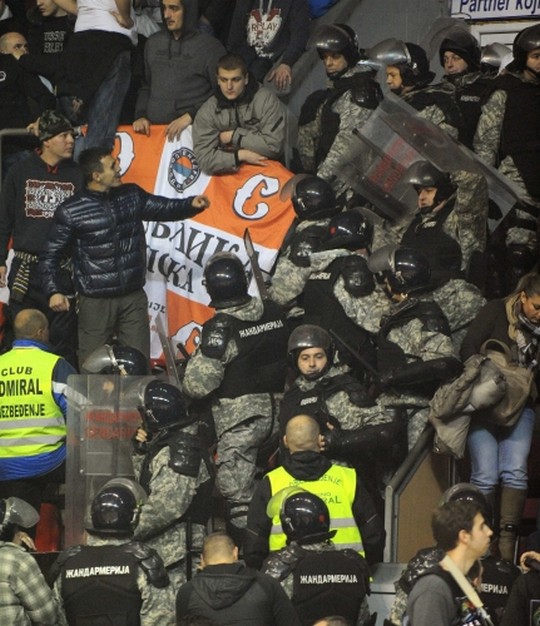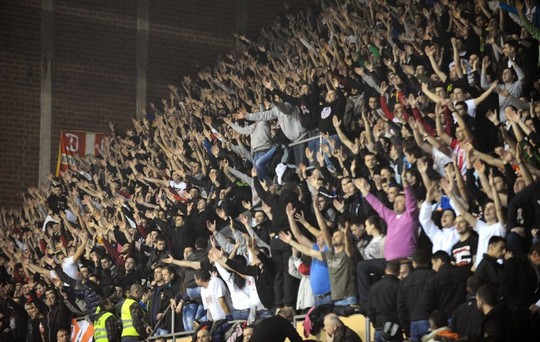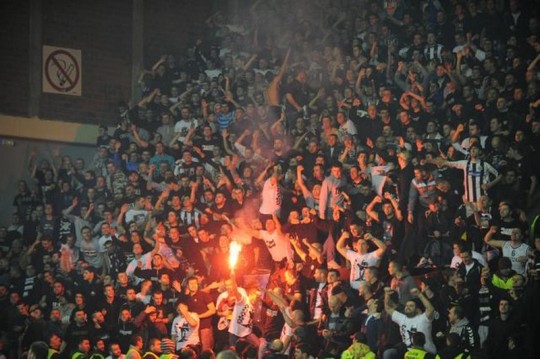 VIDEOS: