NIGERIA: Kano Pillars - Heartland 24.04.2013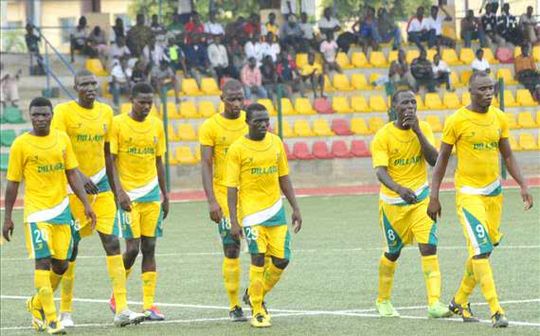 NIGERIA: The game between Kano Pillars and Heartland ended abruptly after fans protested the shooting of a fan inside the Sani Abacha Stadium by policemen

The Week Eight Nigeria Professional Football League game between Kano Pillars and Heartland ended abruptly when  fans of the home team disrupted the match after a fan was allegedly shotm.

The tie was going on smoothly and was in the 21st minute when the incident happened. Fans trooped into the field and drove away the players and play was suspended.

Heartland players and officials had to run into the dressing room of Kano Pillars for fear of being attacked.

An eye witness told Goal.com that they could not really say how the policeman shot the fan because they were concentrating on the game.

"We did not know what actually happened because our eyes were fixed on the game. But immediately the fans noticed that a fan had been shot, they entered the pitch and drove everybody away".

"That was how the match ended," the witness said.
SOURCE: Goal.com