Interesting protest.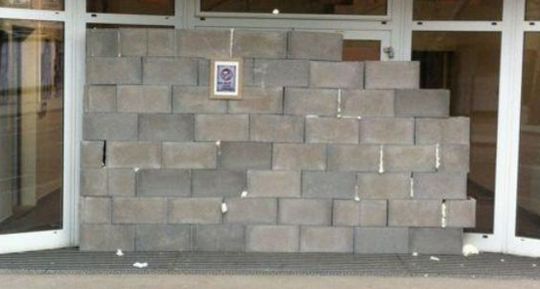 Rapid Vienna slumped to another defeat on Saturday, losing 3-1 at home to Salzburg in the Austrian Bundesliga after fans bricked over the entrance to the club's offices in another protest at the team's form.

The supporters, furious at Rapid's recent poor run, built a small wall to block the front door during the early hours of Saturday morning.

They attached a photograph of general manager Werner Kuhn with the caption: "I'm not allowed in."
Rapid supporters started protest 3 weeks ago. They are protesting against club management and bad results this year.
CHECK: Wien derby 21st April report