CROATIA: Dinamo Zagreb - Slaven Belupo 27.04.2013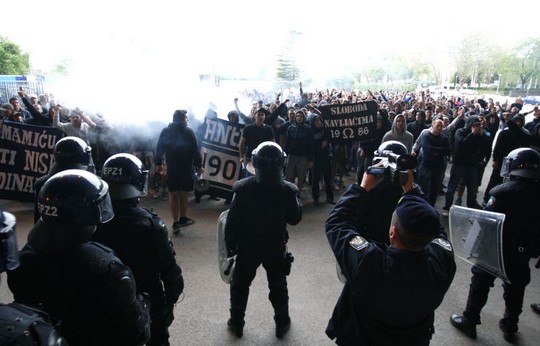 CROATIA: Dinamo Zagreb - Slaven Belupo 27.04.2013
Yesterday Dinamo Zagreb on match against Slaven Belupo celebrated their 8th champions title in a row... on almost empty stadium (less than 1k people on stadium for 35k).

In Zagreb nobody care of Dinamo any more... Stadium is every match empty, only Bad Blue Boys are coming, but yesterday they were forbidden to enter.

As you probably know and as we wrote before, Bad Blue Boys are in war with Dinamo management (headed by the Zdravko Mamić).

In Croatia bans are given and controlled by police, but Dinamo have also their own private ban list for home matches.

On that list are big number of Bad Blue Boys, without any special reason. They just want to forbid Bad Blue Boys to come in big number on stadium and sing against club management.

As we know BBB currently have few hundred banned people (by police and club).

Yesterday new ban list came with over 100 new names on it... All active people in group. Guys that already entered stadium earlier, went out when they heard that most of their mates aren't allowed to enter.

They all went below West tribune (where are club offices) and sang against Zdravko Mamić and police.

Also they prepared message  for Marko Azapović (member of Torcida Split, who died  this week after got beaten up in police station) but security didn't allow them that message, so that was one more reason why BBB stayed outside stadium yesterday.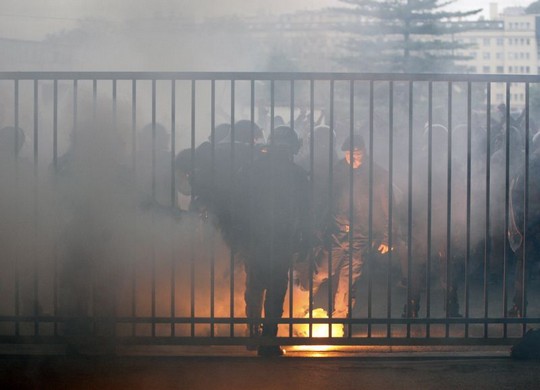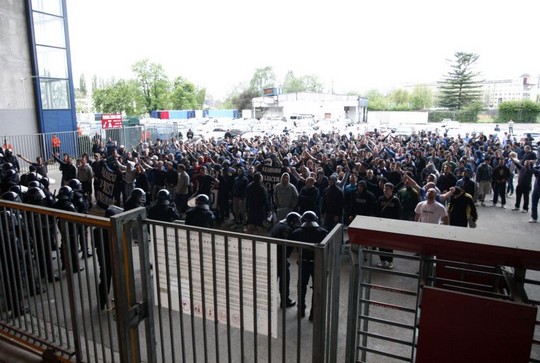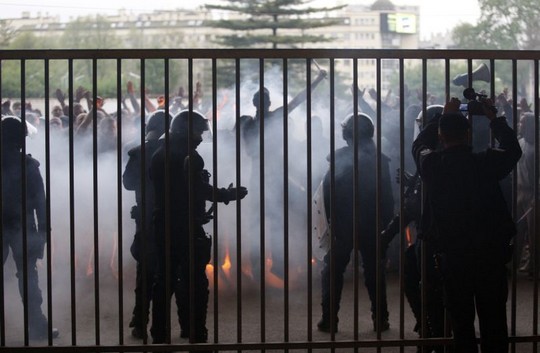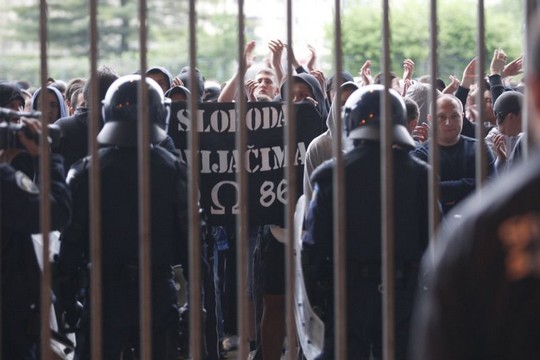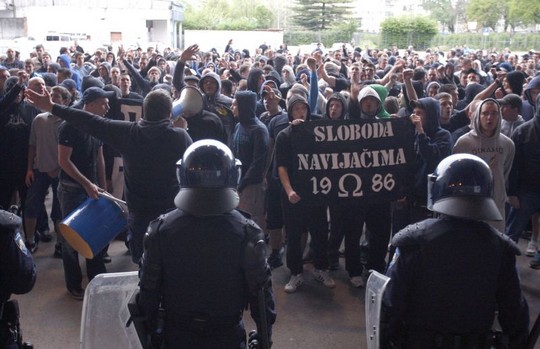 "Freedom to ultras! 19 86"