The Hamburg derby is back! St.Pauli - HSV 19.09.2010.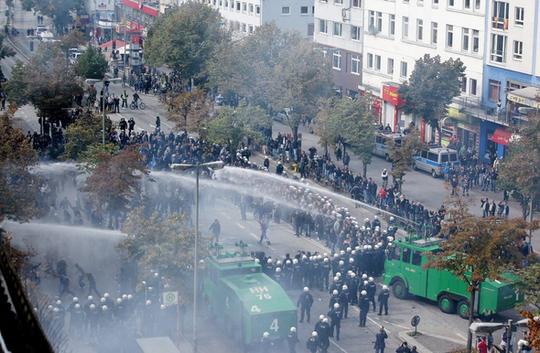 Break out the water cannons and riot gear, because the Hamburg derby is back. Sunday marked the first time since 2002 that cross-city rivals St. Pauli and HSV played a Bundesliga match and the first time in 48 years that they played at St. Pauli's intimate Millerntor Stadium.
Total 55 fans were arrested, 13 fans and six police officers injured.
Riots stared before the match when the HSV fans attacked police with bottles, flares.. Police answered with water cannon.
The biggest clash between fans of both teams occurred shortly after the match. About 50 to 70 HSV-violent followers attacked fan pub of the FC St. Pauli,  said a police spokesman. To prevent further clashes after the match the subway station was temporarily closed.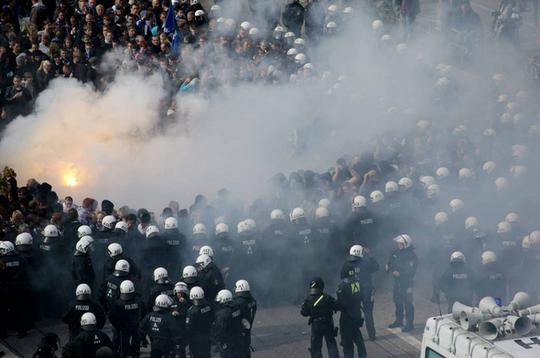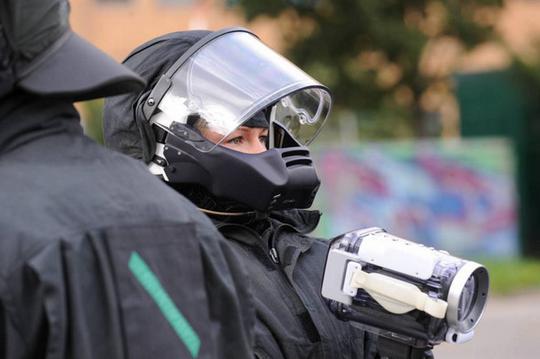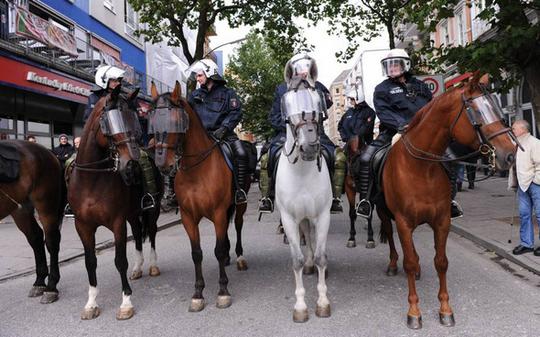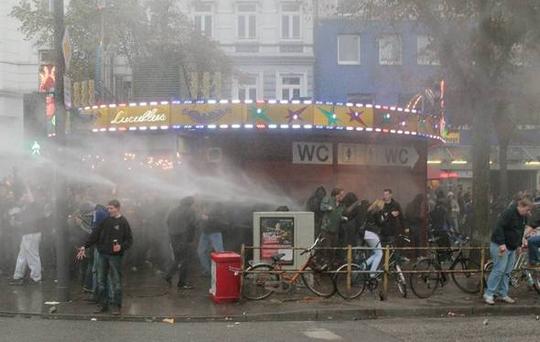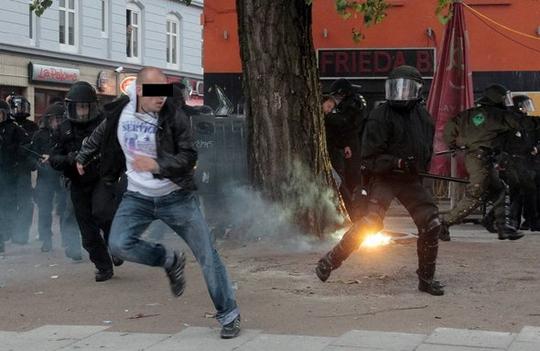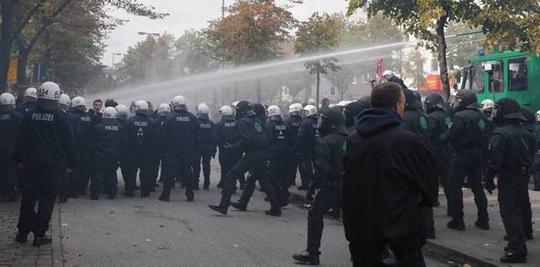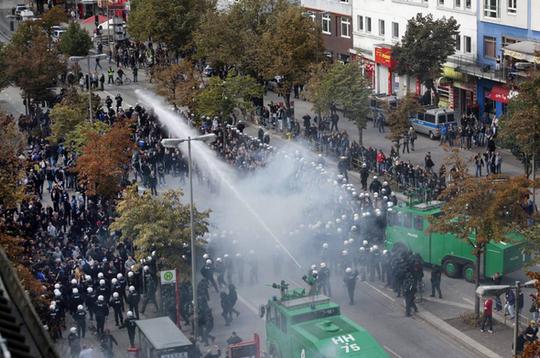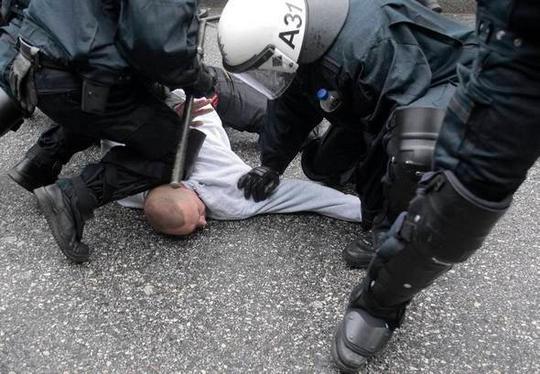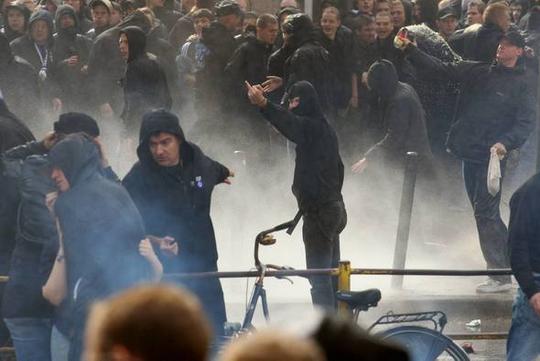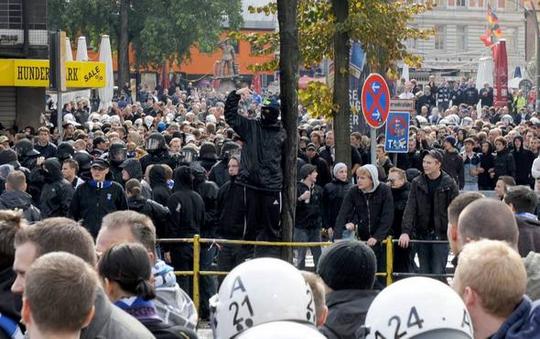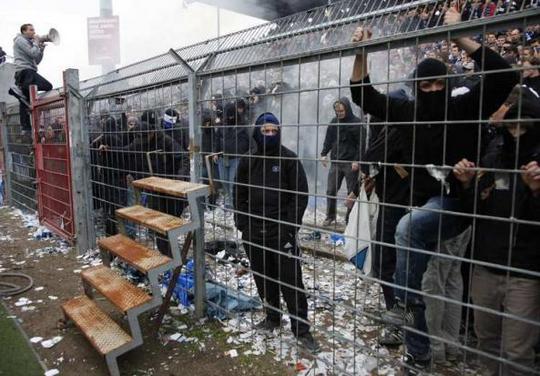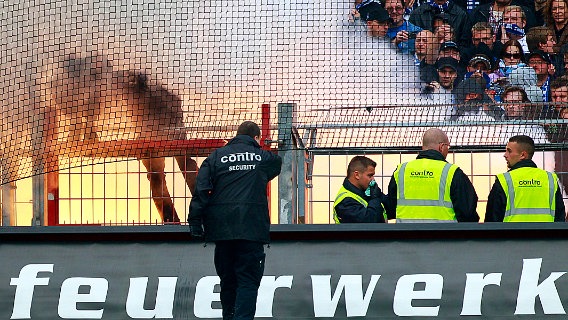 VIDEOS:
{youtube}ykVypnde0i4{/youtube}

{youtube}uoSRg00GisY{/youtube}

{youtube}nO7GlJ9pyqc{/youtube}
{youtube}YBqK9FvUjQ8{/youtube}
Photo: www.mopo.de