Two groups met on the road.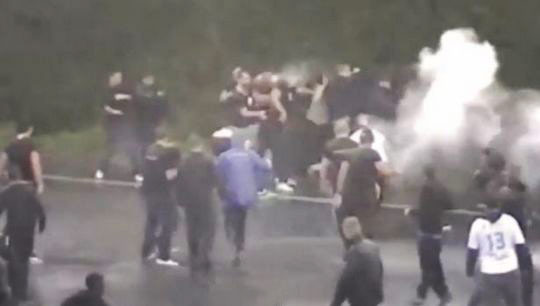 FRANCE 18.05.2013
Marseille were playing in Saint-Etienne and Lyon in Nice. Supporters met on the road toll and big fight broke out. 18 people injured, 2 seriously.
According to news the French football president Frederic Thiriez want to forbid away fans due to recent violence. Will be interesting to see if he come up with new rules before next season starts.