Much pyro on first training of the season.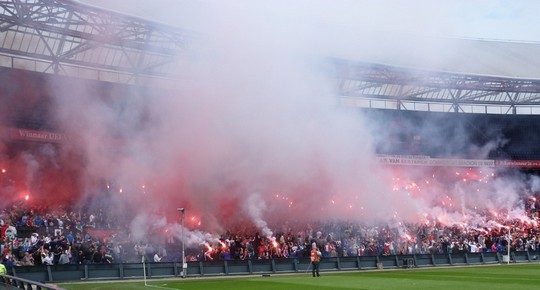 The first training of Feyenoord always attracts many supporters. Through the years it became a part of the Feyenoord culture. Year in year out supporters welcome the players with pyro. This year the Feyenoord board banned flares. At the entrance of the stadium stewards strip searched supporters. Despite the fact the training took place on a Wednesday (which lead to the fact many supporters had work and school) more then 6.000 supporters found their way to De Kuip.

The supporters hang up protest banners against a new stadium (which is a huge discussion in Rotterdam and far beyond), saying: 'Rather playing in the middle of the league, then champions in a concrete bunker'. Refering to the words stadium-director Jan van Merwijk spoke earlier: 'Without a new stadium Feyenoord is doomed to play in the middle of the league'.

At the entrance of the training many flares and smoke bombs where light up, even with the strict strip searches from the stewards. Where a school kid even got his whole school bag got turned over by stewards. A great view from many gates, with this the Feyenoord supporters made a statement, this is their culture. No rules or club board could destroy that.

In the 12th minute of the training there was a tribute for 'Rooie Marck'. Marck is very sick at the moment and his friends organized a great tribute. Feyenoord arranged he could watch the training from the dugout. From 'his' gate, Vak Q, a big banner with Marck on it came down. Next to that a lot of flares and smoke bombs. Green ones, his favourite colour. He was visibly touched by the gesture. After the gesture he found the power to walk to Vak Q, helped by his son and some good friends. The players of Feyenoord came towards him to support him and the staff did the same. In front of Vak Q a emotional moment happend. Appreciation from the whole stadium. On his way back he meet some players, and got a Feyenoord shirt out of the hands of one of the players, in his colour, green.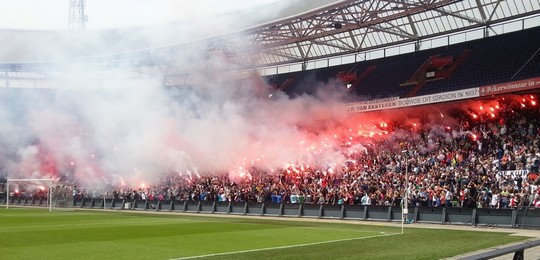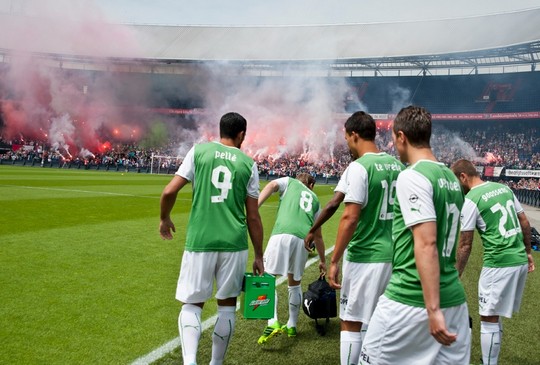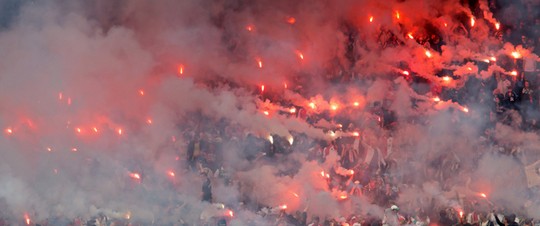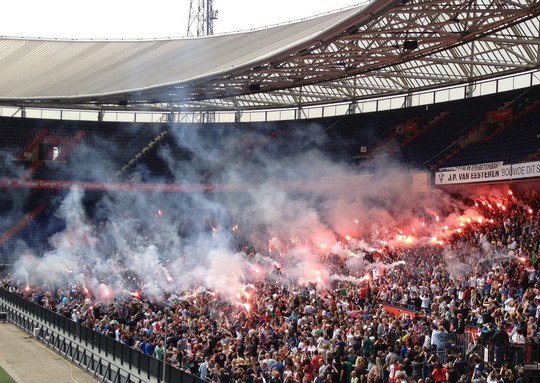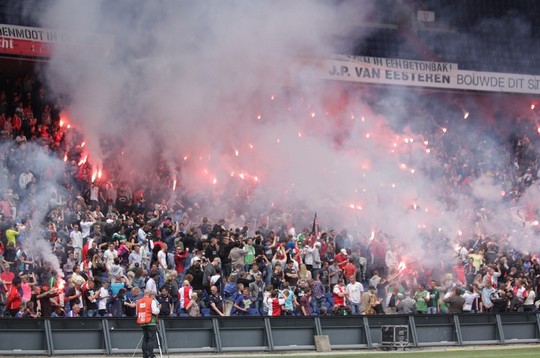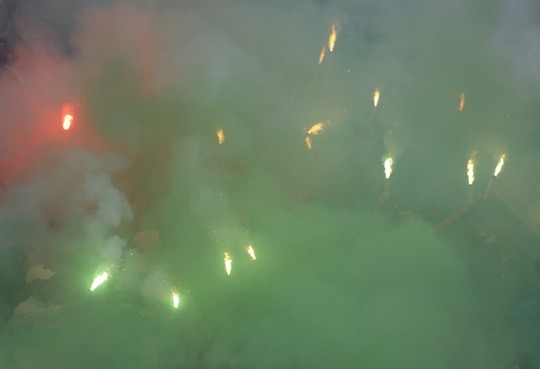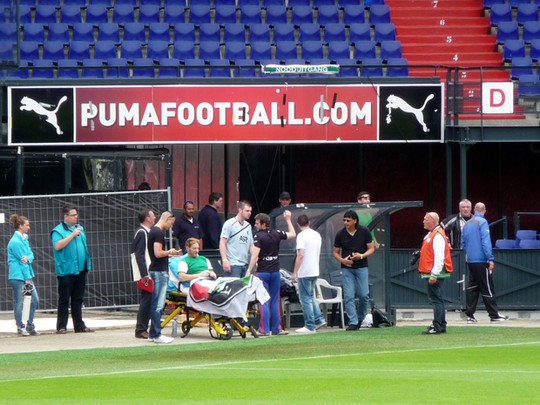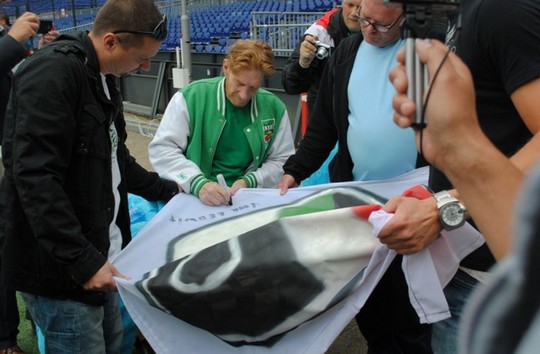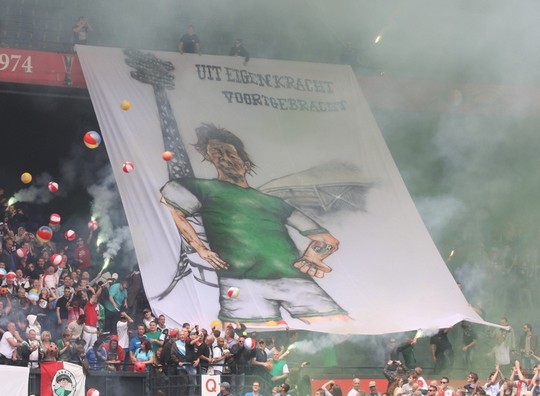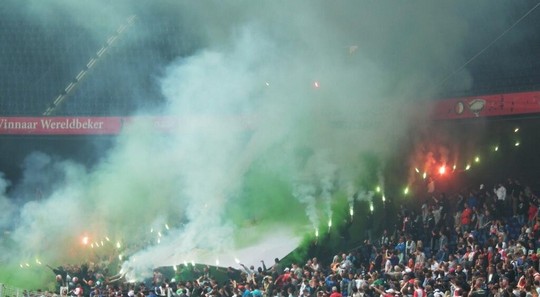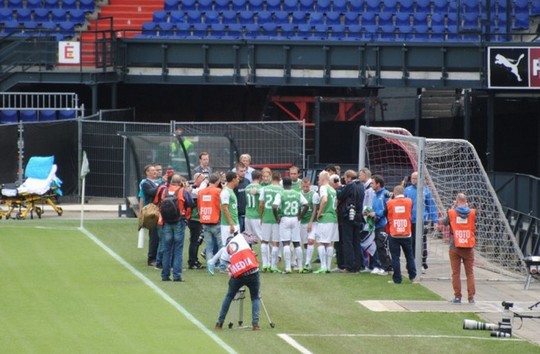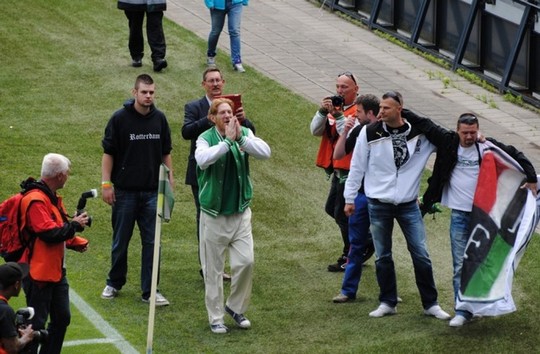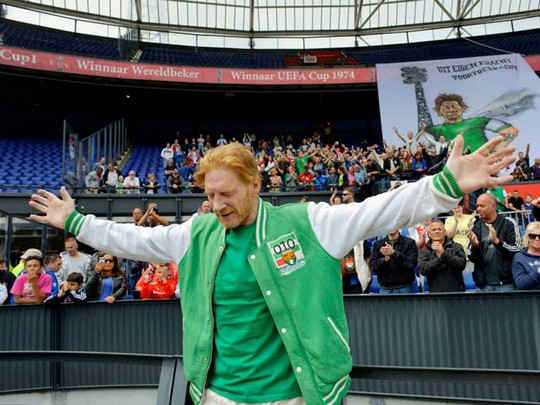 VIDEOS:
Photos: De Feijenoorder, Vak W, LunaticNews, RTV Rijnmond and Kees Spruijt.