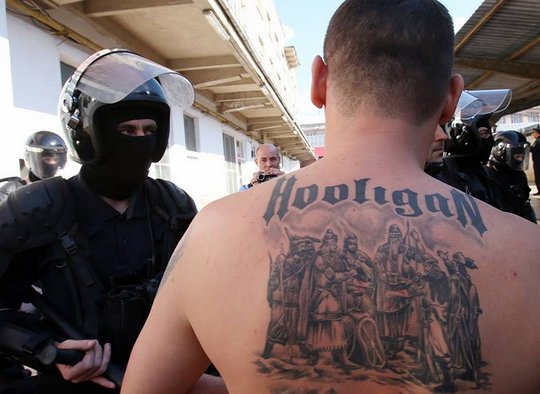 Hungarian invasion of Romania!
Thousands of Hungarians went to Romania for the very important national team match in Group D.
First fights were reported to occur Thursday evening and night. At match day more trouble when big crowds of Hungarians arrived in Bucharest.
Thursday:
Already Thursday evening five Hungarians have been reported arrested in Romania after attack on the locals.
Later in the night Romanians attacked Hungarians, police arrived and ended the fight.
Hungarians leaving Budapest with train:
Match day:
During Friday there has been many clashes.
Hungarians arrive in Romania: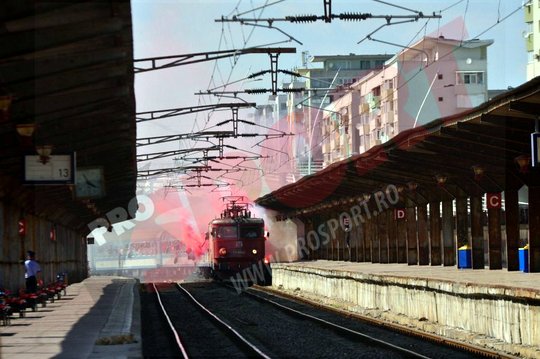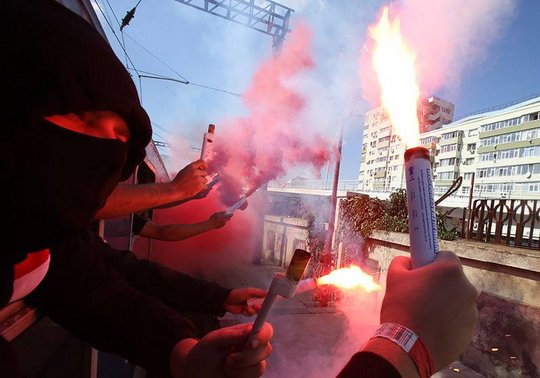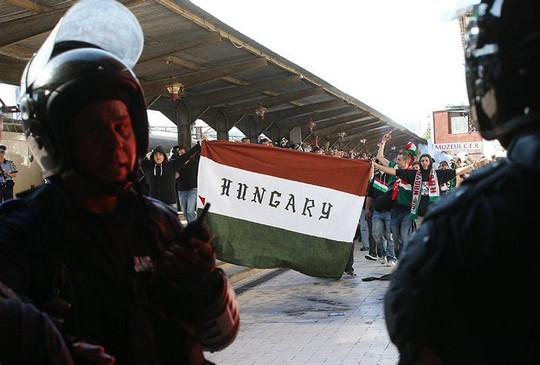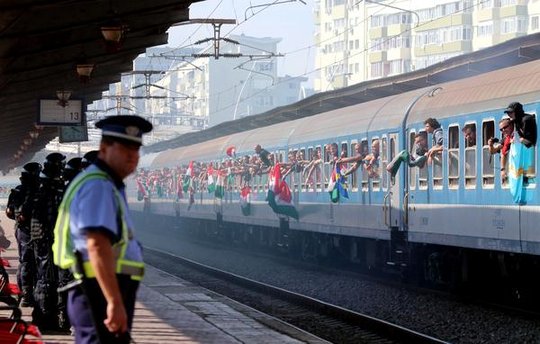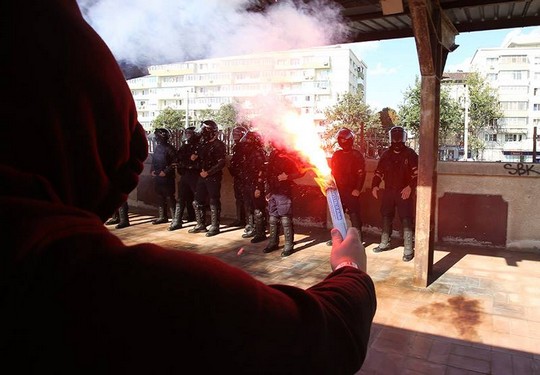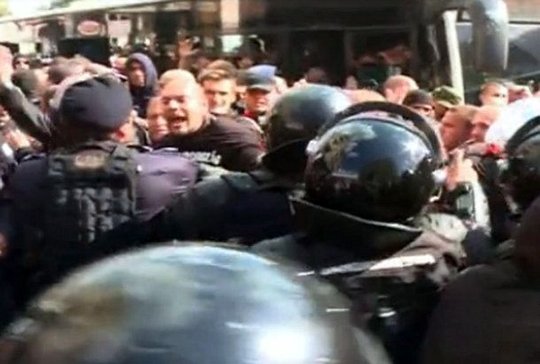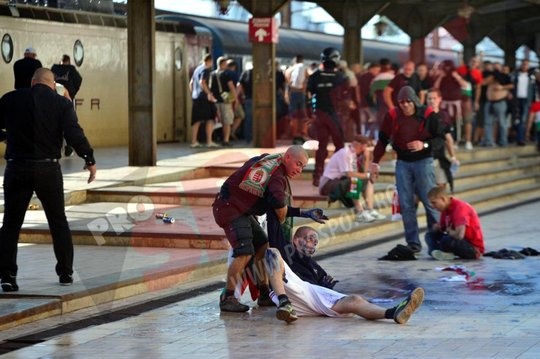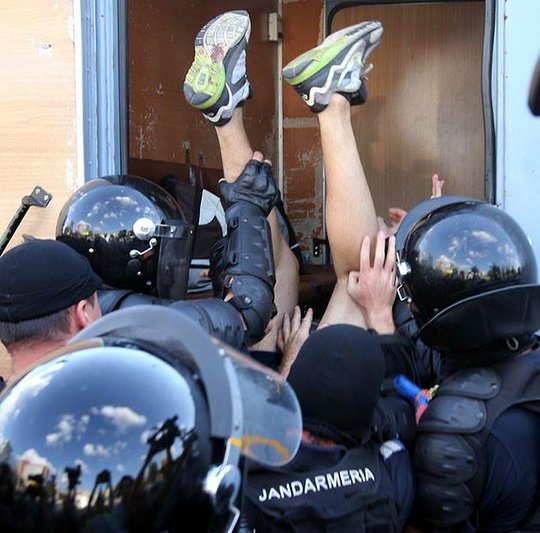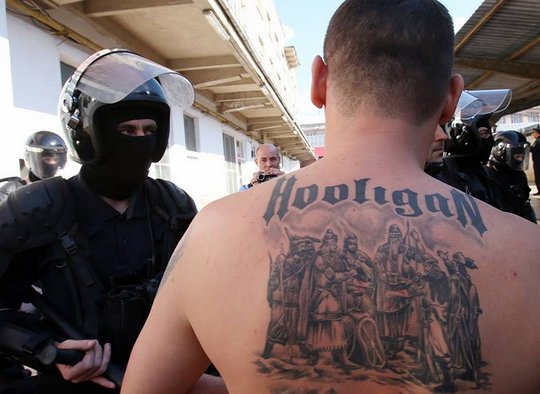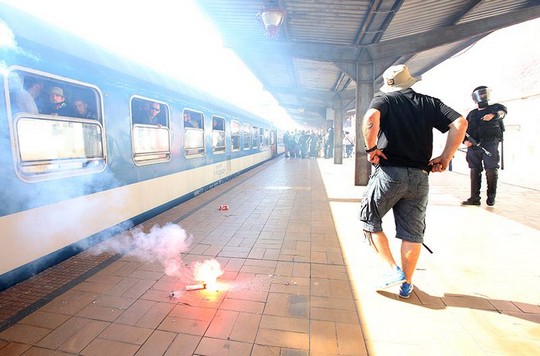 Group photo of Hungarians in Romania before match: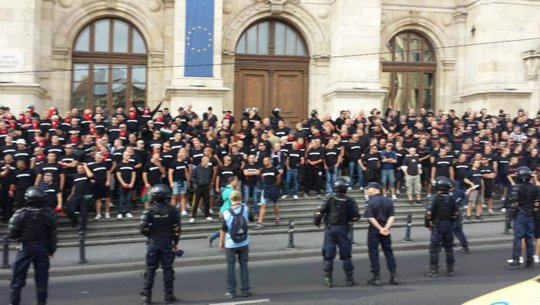 One Romanian lying at the ground after fight: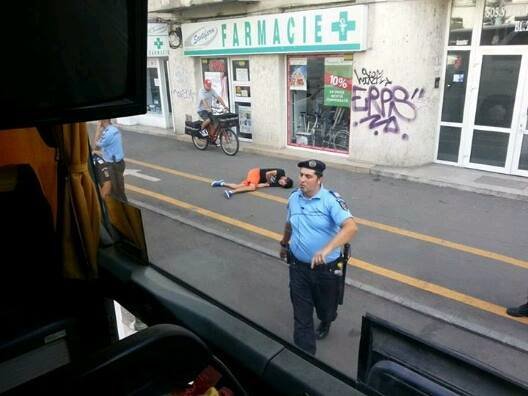 Clashed in Bucharest: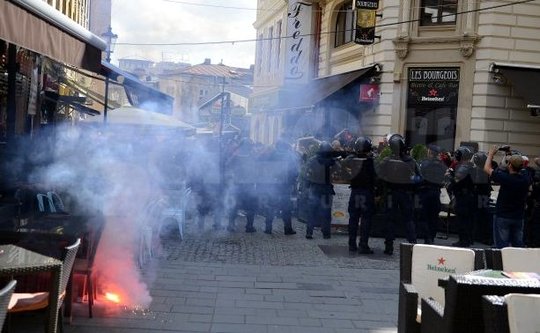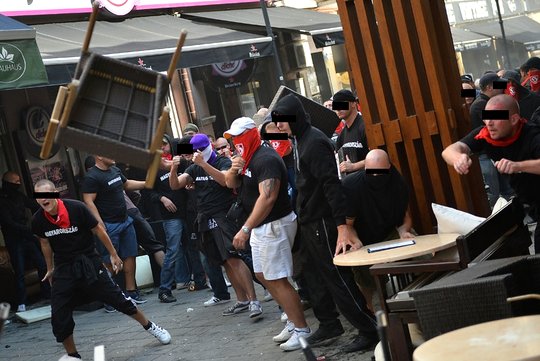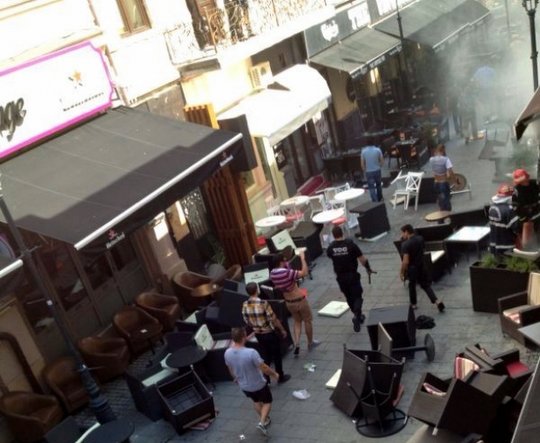 Group "Sud Steaua" with captured flag from KAOS (Ujpest):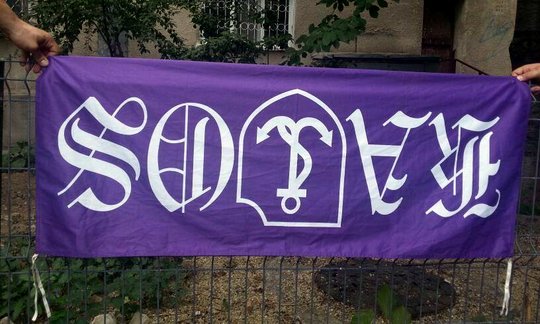 From match: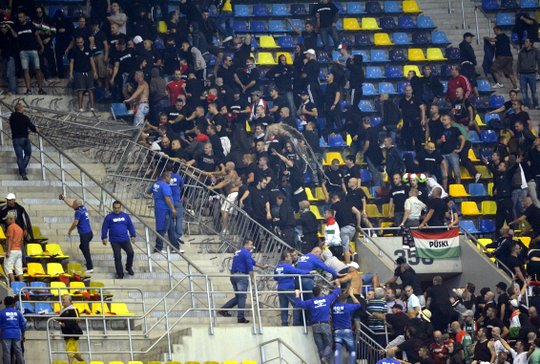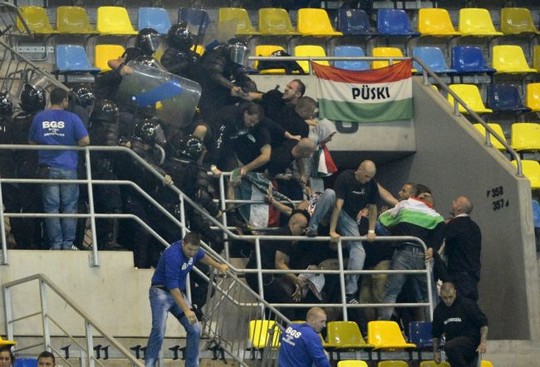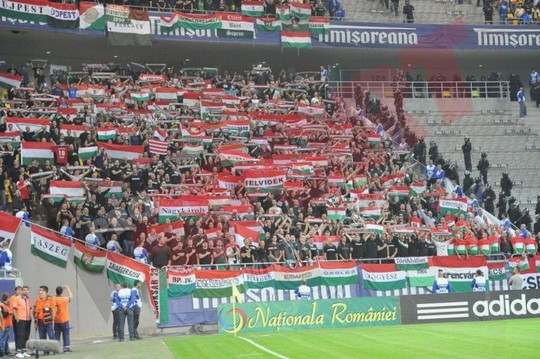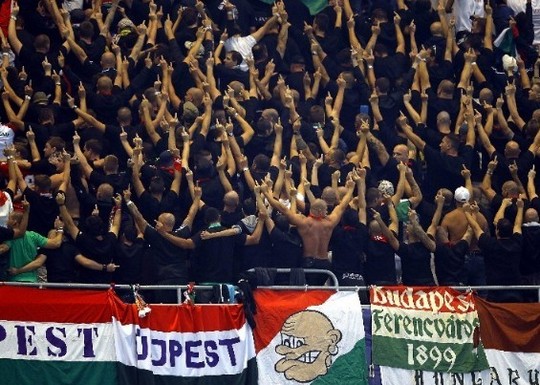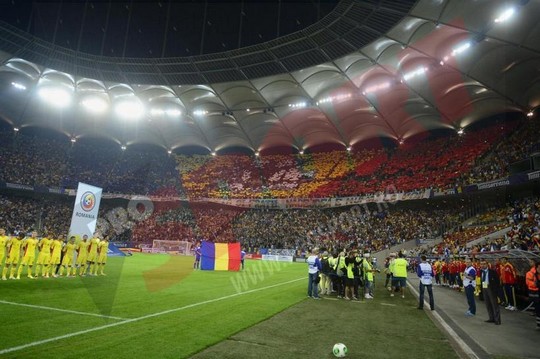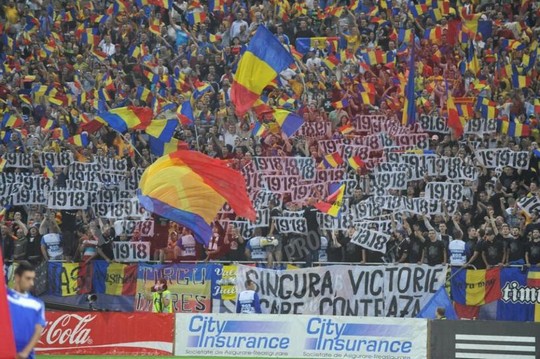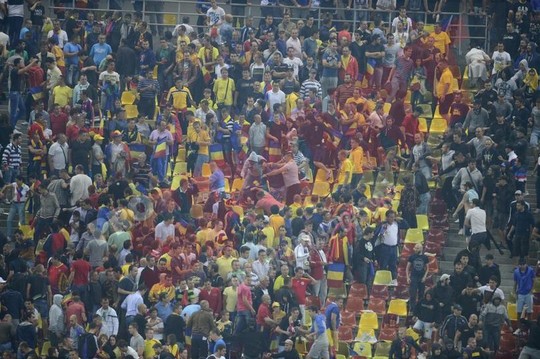 If you have videos or photos related to this match, please post it here.