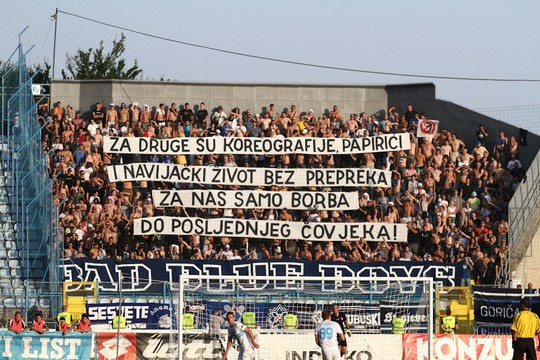 New bad rules for ultras in Croatia.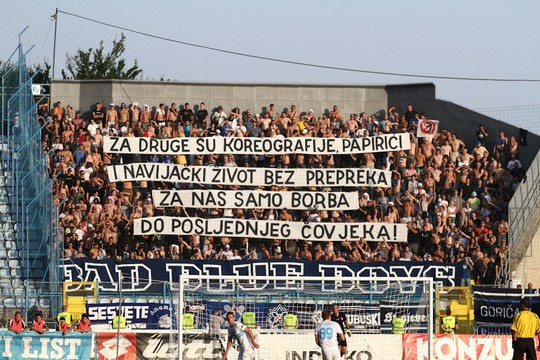 New bad rules for ultras in Croatia. From this weekend away matches in league and cup will be allowed only for those supporters who come in club organization.

What that means?

Supporters must send their personal informations to their club (full name and ID number) and then club will give (or not) special voucher which you can buy ticket with. Supporters without vouchers will not be allowed to buy tickets (and probably not even enter city).

All this has to be sent few days before match because club need to send names to other club 24h before match.

Bad Blue Boys who are in war with their club board already said they will not accept this. Very bad situation for all groups, but worst is for BBB. They are already banned from all home matches and European away matches, now they will not even be allowed to go to away matches as normally.
HNS PEDERI, NOGOMET STE SJEBALI!