Sad news from Turkey.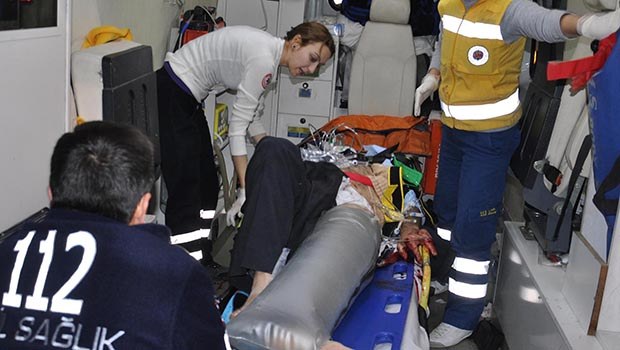 TURKEY - At least one person died and nine others were injured on Saturday in a fight among fans of Denizlispor, a PTT League 1 club, in the western Turkish province of Denizli.

Fans, who had earlier raised tensions during a match on Saturday night, were on their way home after their team beat Tavşanlı Linyitspor. Fan groups called Green Front (Yeşil Cephe) and 57 Youth (57 Gençlik) became involved in a brawl outside the club's Atatürk Stadium. As the fight spiraled out of control, one fan, İ.S., who was identified only by his initials, began firing a rifle, killing one person and injuring four.

Fatih Eroğlu, 37, who was injured during the shooting, was taken to Denizli State Hospital. Doctors, however, could not save the heavily injured fan.

The shooting by İ.S. also sparked a fight among the fans. At least six people were injured during this brawl.

Authorities dispatched dozens of riot police to the area to calm down the fan groups. Enraged fans briefly blocked Lise Avenue to traffic. The highway was reopened to traffic after police convinced the fans to disperse.

A group of fans also stormed the hospital where their friend, Eroğlu, died. Police fired tear gas to disperse the crowd.

Denizli Deputy Police Chief Mehmet Kocatürk said at least 11 people were detained in connection to the incidents.
Source: http://www.todayszaman.com