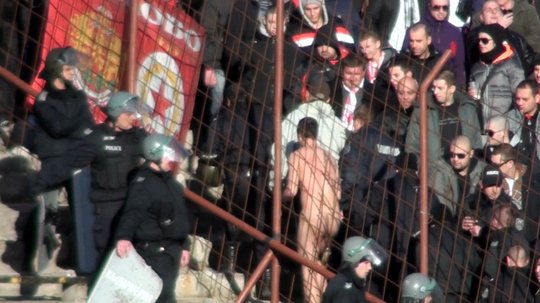 Bulgaria: Levski fan caught and undressed by CSKA Sofia supporters during match.
During the match CSKA lads noticed one fan behaving strange inside their away sector. Someone said he was a Levski fan, main rival of CSKA Sofia. He refused and said he was from town named Pazardjik.
CSKA fans then asked some guys from Pazardjik if they knew him, but they didn't. CSKA fans then took his phone and saw some photos of Levski, at the same moment one Levski fan also called him.
As a punishment for spying inside CSKA's away sector they unclothed him and gave him a few punches before he could leave the sector. Later his phone was returned.

(PS: This match was played 2 o'clock on a normal Thursday!)

Photos & Videos: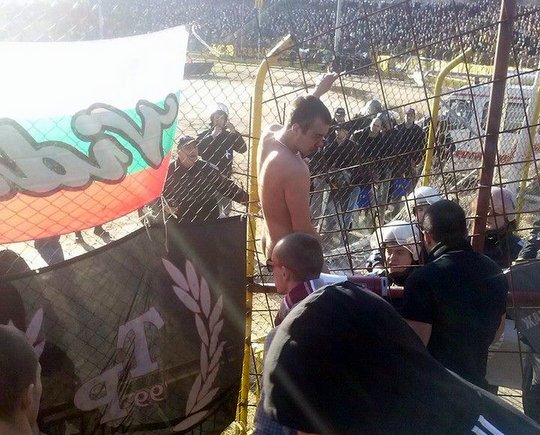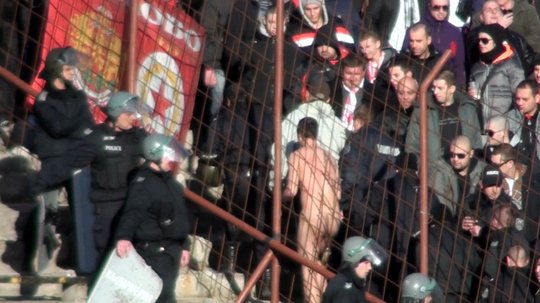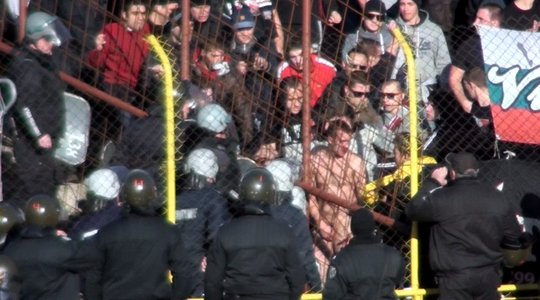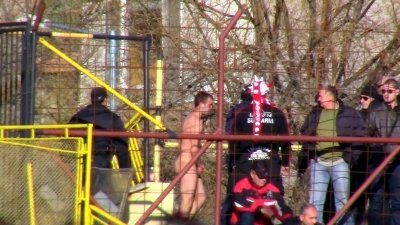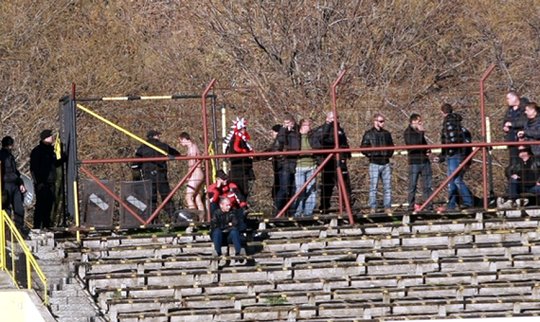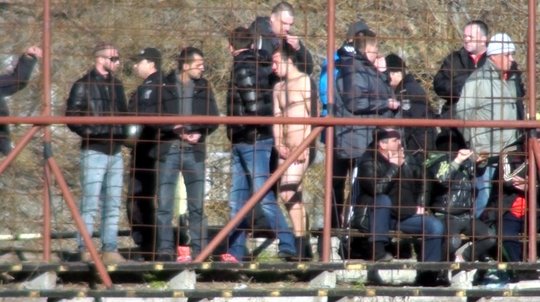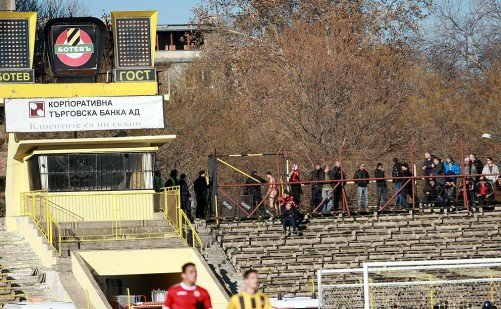 Botev Plovdiv: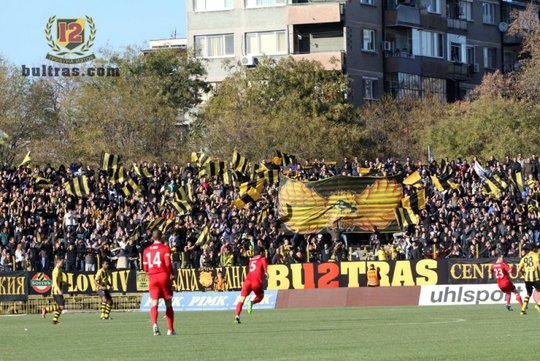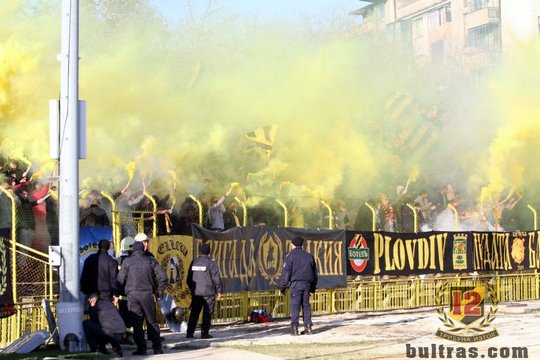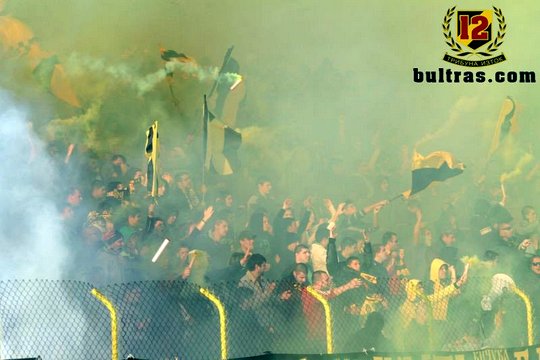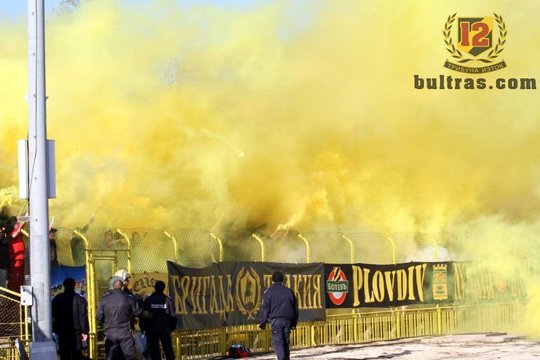 Source: www.ultras-bulgaria.net , www.fanface.bg , www.bultras.com