47 575 votes, click here to see the 5 best TIFO actions in 2013.
47575 votes, click here to see the 5 best TIFO actions in 2013.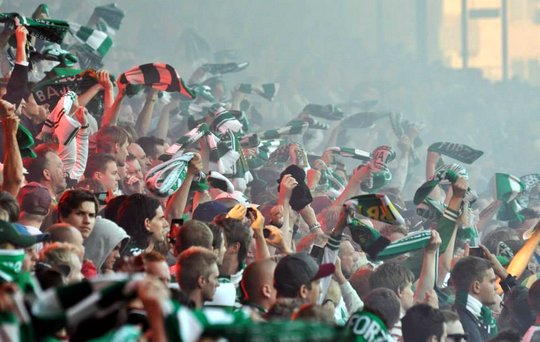 With help from more than 800 articles published last year, the Ultras-Tifo crew selected 25 candidates for the poll.
After that we let you, users of Ultras-Tifo, vote for what you mean was the best TIFO action during 2013.
In total 47 575 votes in just one week!
Here is the result:
Hammarby (Sweden), 8733 votes.
Djurgården IF (Sweden), 6588 votes.
Ferencvaros (Hungary), 6241 votes.

Panathinaikos (Greece), 5257 votes.
PSS Sleman (Indonesia), 3800 votes.
(click on club name to see full report from each TIFO action)
Click here and see our 25 candidates for the poll.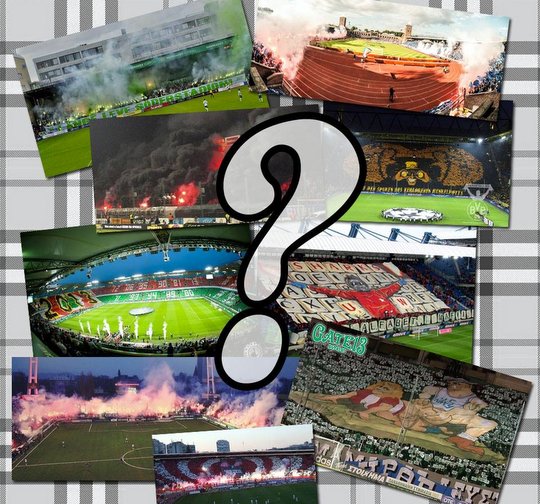 The winner:  Hammarby with their TIFO action in the very last match on Söderstadion against Angelholms 23.06.2013.
There is no doubt that this match was dedicated to their beloved and famous stadium, home of Hammarby IF since 1967.
This stadium was know for the special design, but also for the very good atmosphere made by the fans. Simply an unique stadium and home for all Hammarby supporters.
Photos of stadium: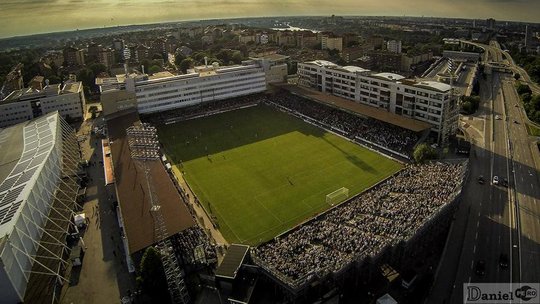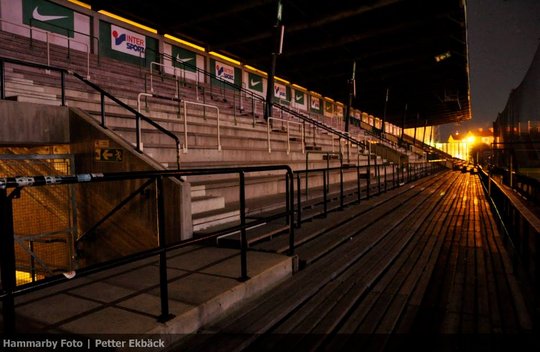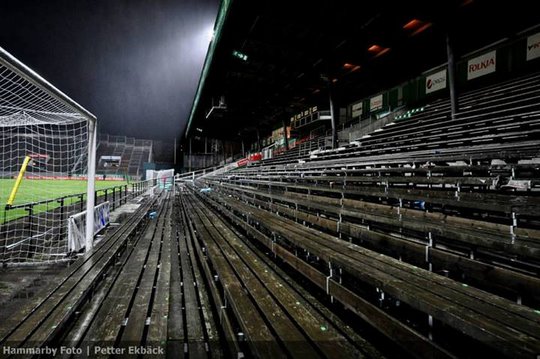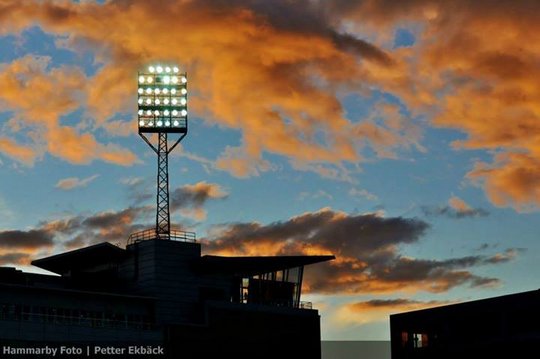 Making of TIFO: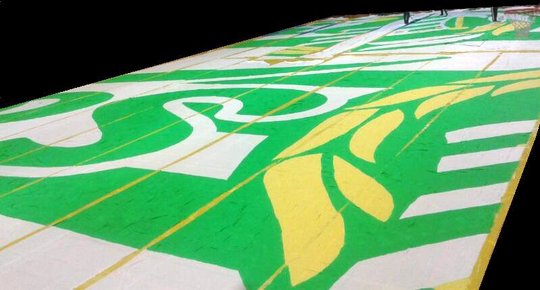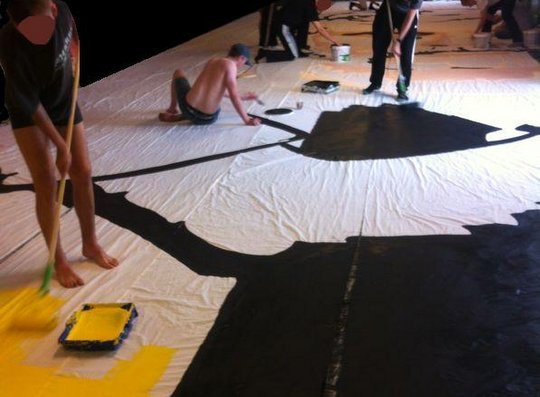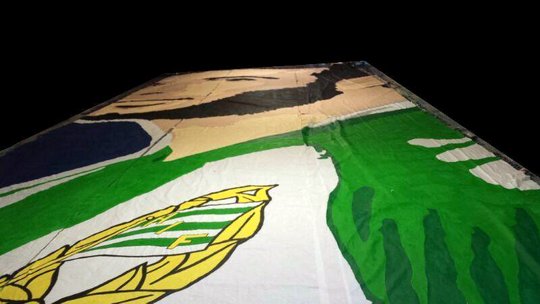 TIFO 1:
Painted stripes with logo of Hammarby on both sides. In the middle name of stadium (Söderstadion).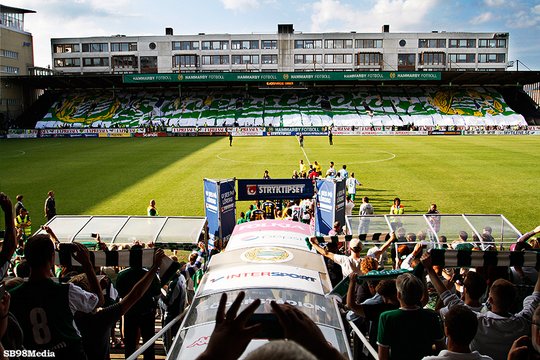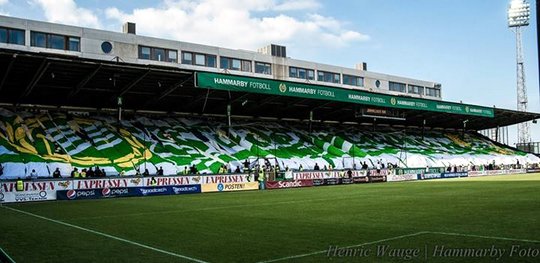 TIFO 2:
Stripes again, this time painted picture of legendary players and in the middle a very nice painting of the stadium.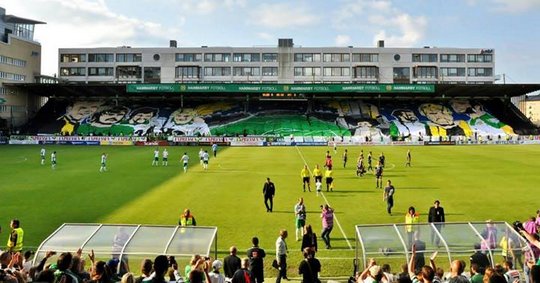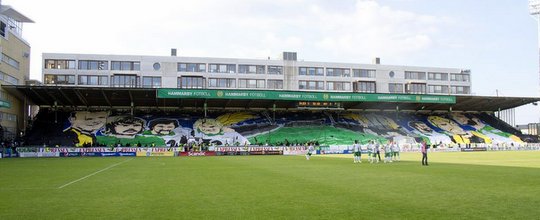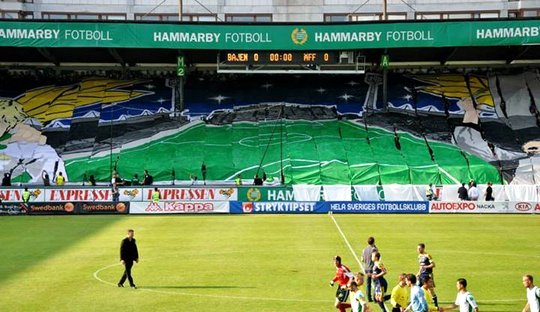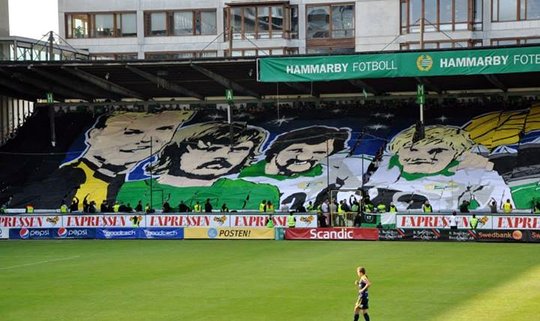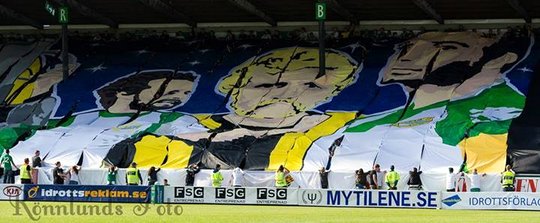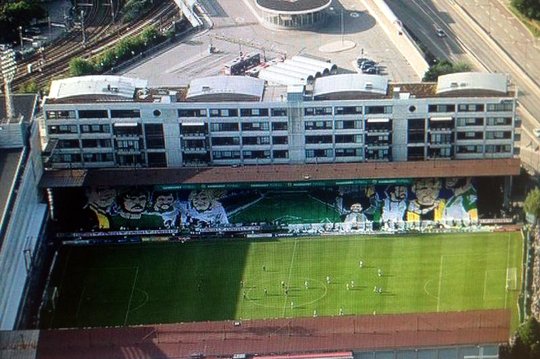 TIFO 3:
Banners, green/white flares and smoke.
Text (not direct translate, but the meaning of the banners):
"You can hear echo of the songs in the concrete"
"Here life became bigger than the progress"
"Long live Söderstadion"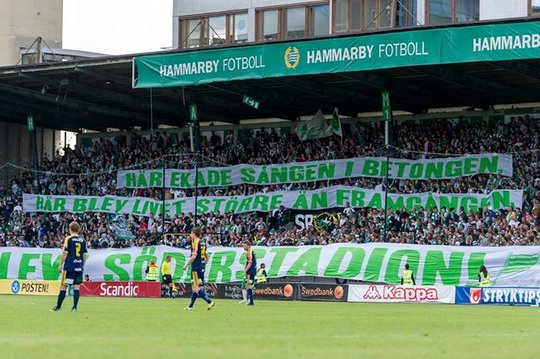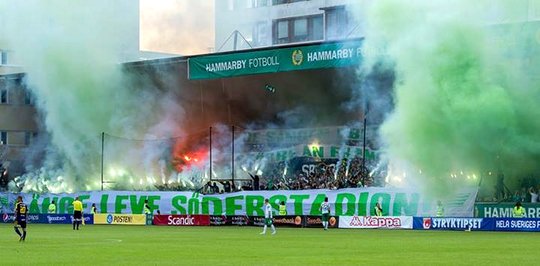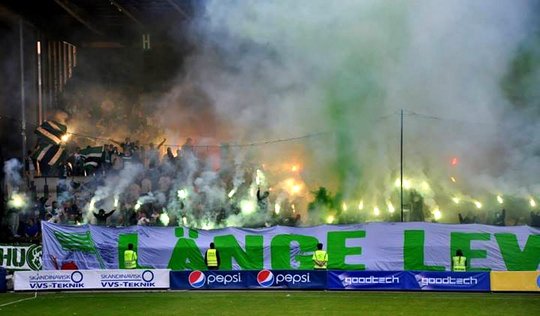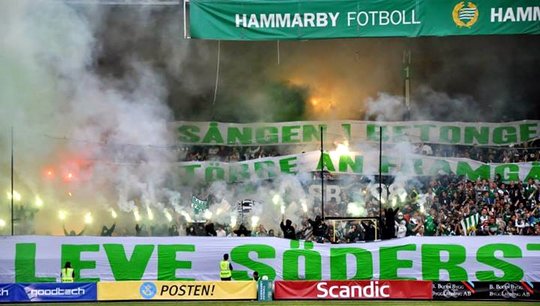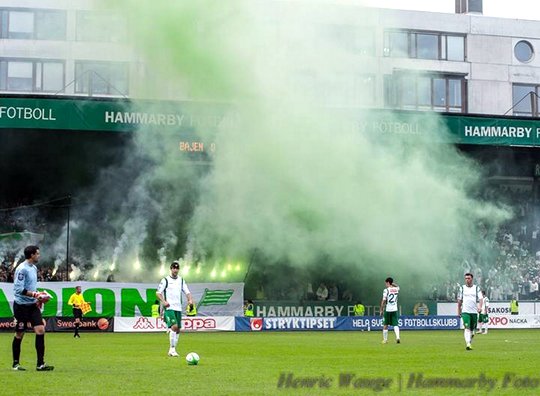 TIFO 4:
In the end of the match a big pyro show with red flares, the last pyro show on Söderstadion.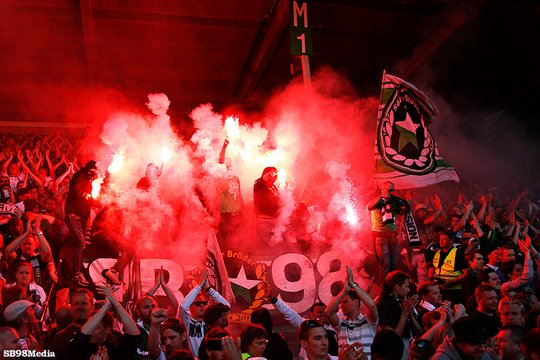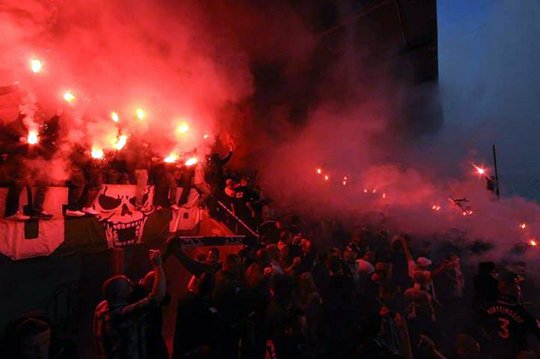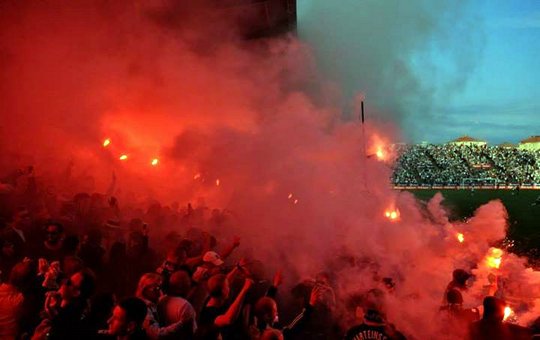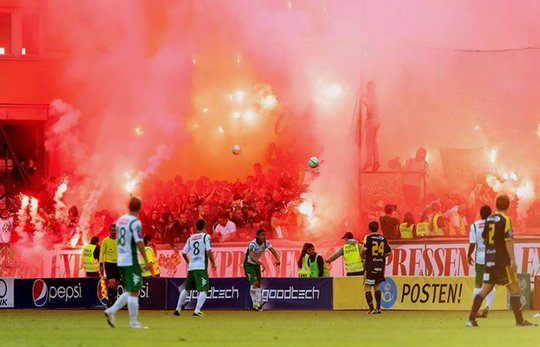 Videos:
Source photos: Hammarby foto, Hammarby Ultras, soderbroder.se
Congratulation to Hammarby supporters for the best TIFO action in 2013!