Champions and Europa league matches (29th April - 1st May 2014)
Champions and Europa league matches (29th April - 1st May 2014)
Last round with semi-finals.
Champion League final between Real Madrid and Atletico Madrid will be played in Lisboa (Portugal) 24th May.
Europa League final between Sevilla and Benfica will be played in Torino (Italy) 14th May.
Bayern Munchen - Real Madrid
Choreography made by the supporter organization "Club nr 12". At least 100 fans helped with the choreo days before the match.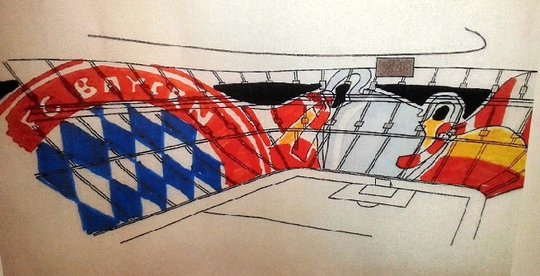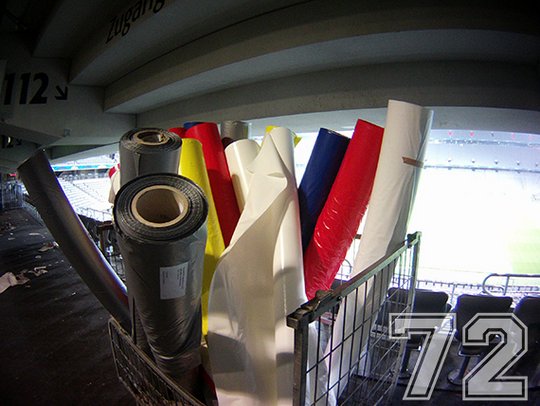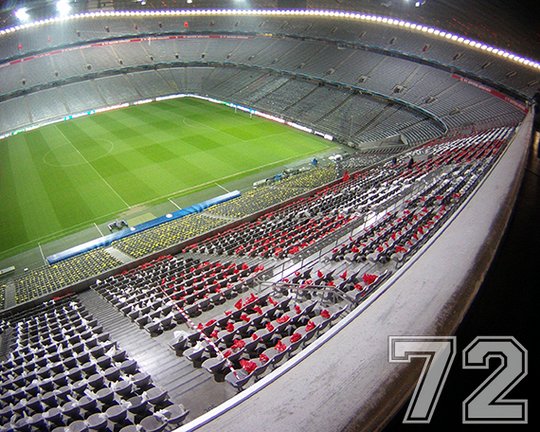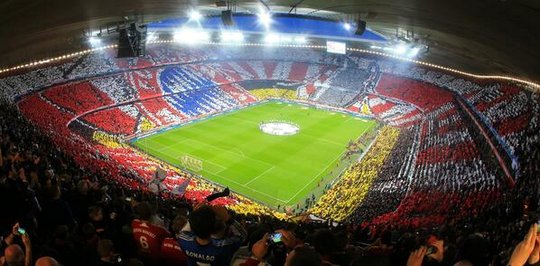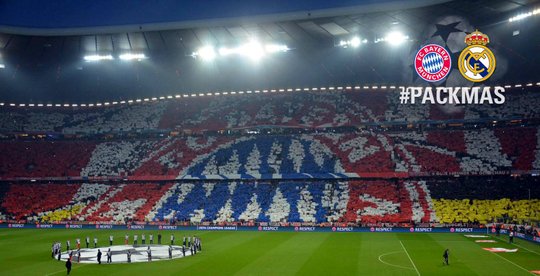 Chelsea - Atletico Madrid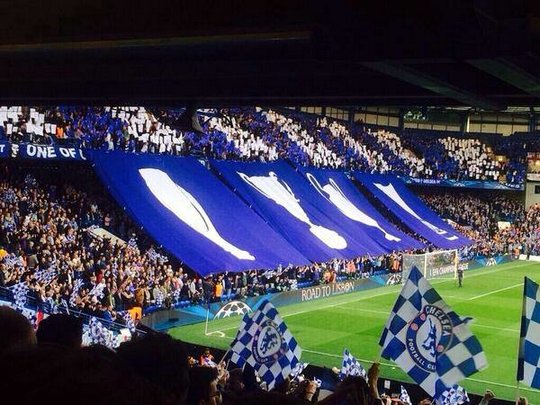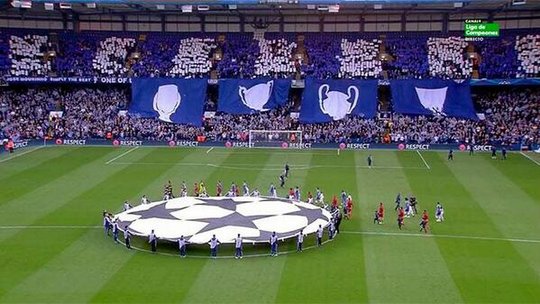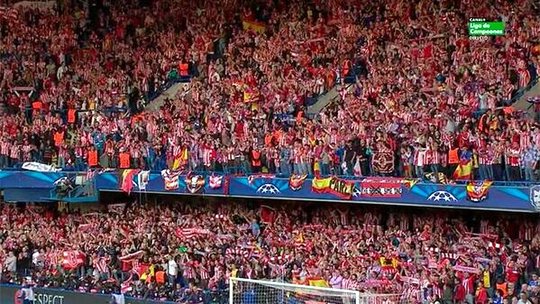 Juventus - Benfica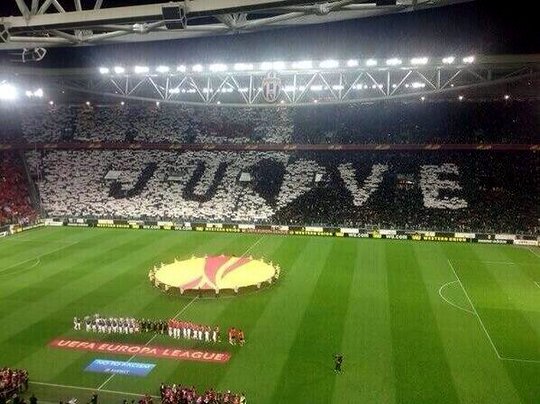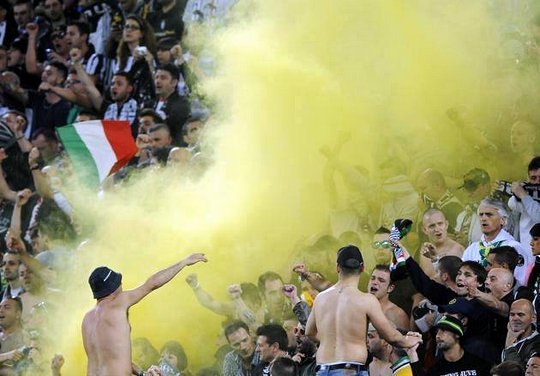 Away fans: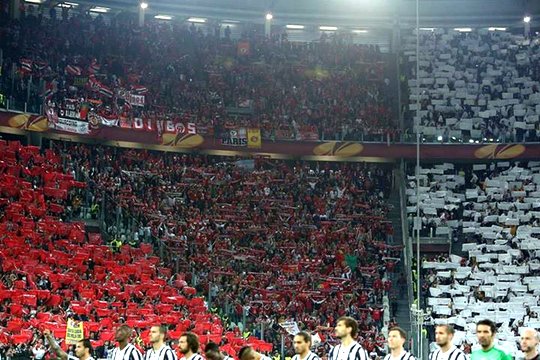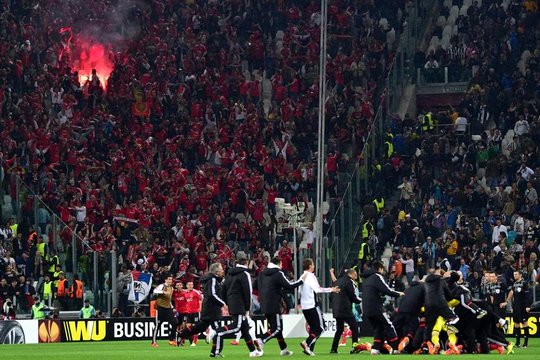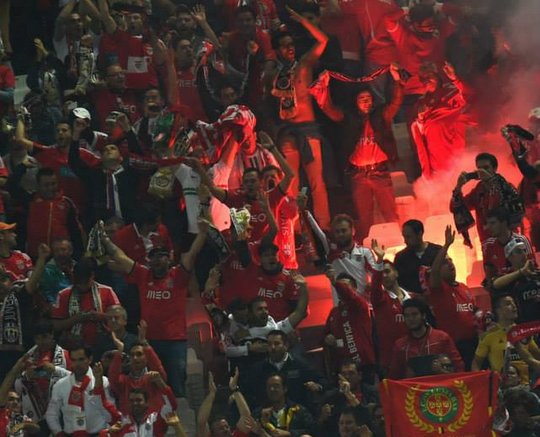 Benfica fans waited their players in Lisbon after the match to celebrate:

Valencia - Sevilla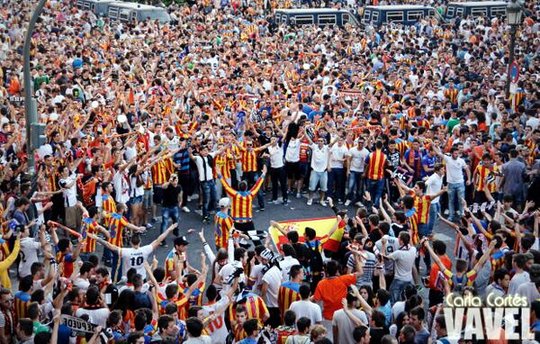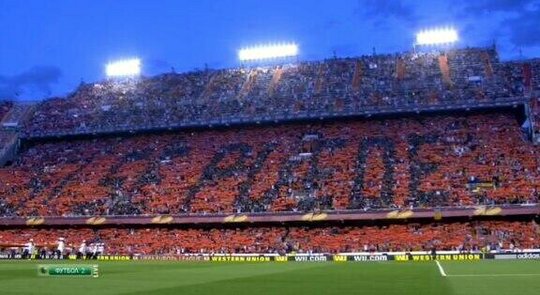 Away fans: