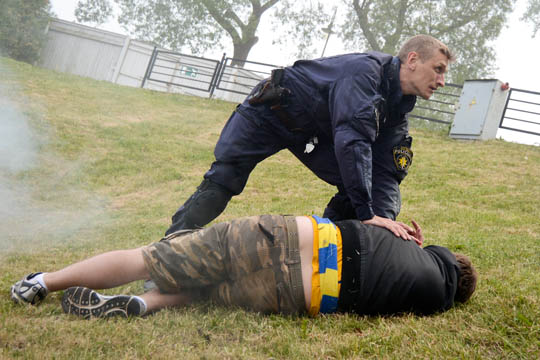 Riots interrupted the Baltic Cup Final
Latvian and Lithuanian national teams played in the Baltic Cup Final on the 31st of May in Daugava Stadium in Liepaja (Latvia). On the 8th minute of the match Latvia scored a goal and their fans lighted some flares.
This lead to the conflict between Latvian fans and security. The conflict few minutes later developed into fight and few Latvian fans was seen to be escorted with handcuffs by the policemen.
Lithuanian fans could not calmly watch on that happened and soon they started to run through the pitch to the Latvian fans sector in order to help them against security and police.
After few minutes everything calmed down and Lithuanian fans went back to their sector. Four latvian were arrested but released after short time. Lithuanian fans were not arrested.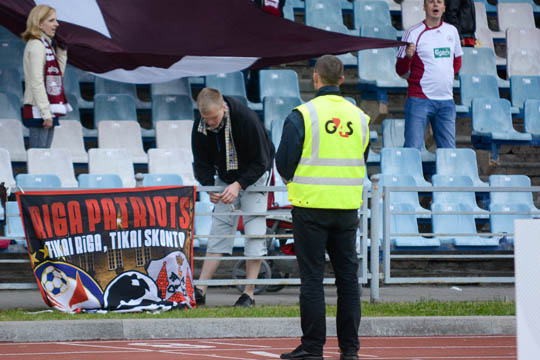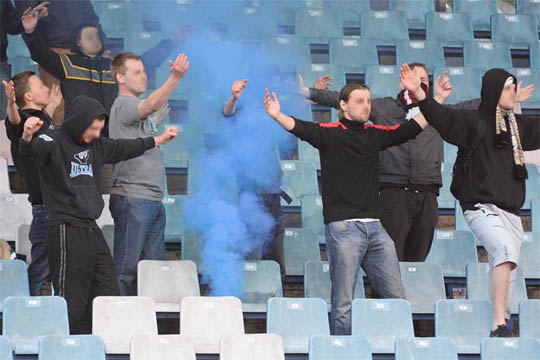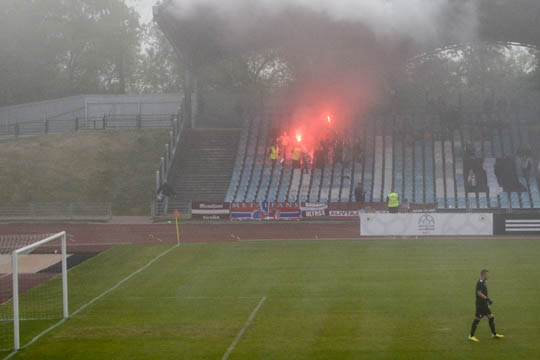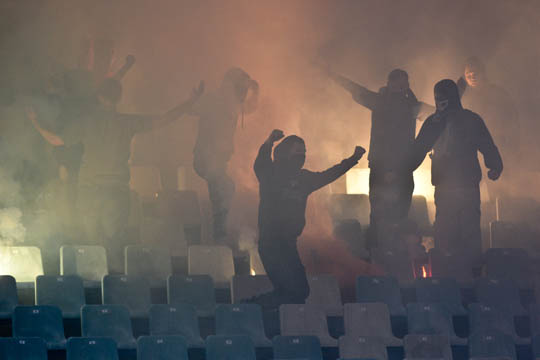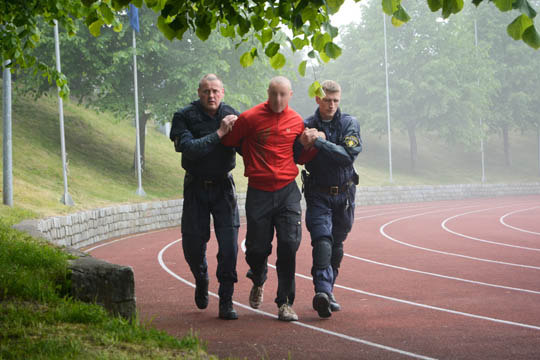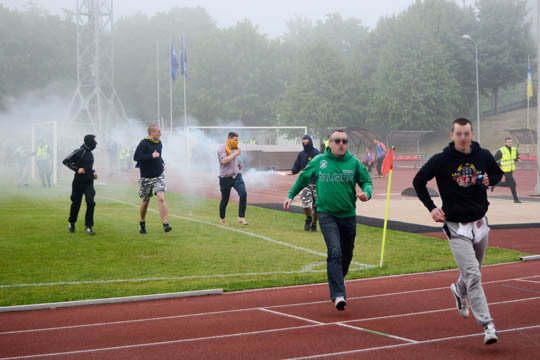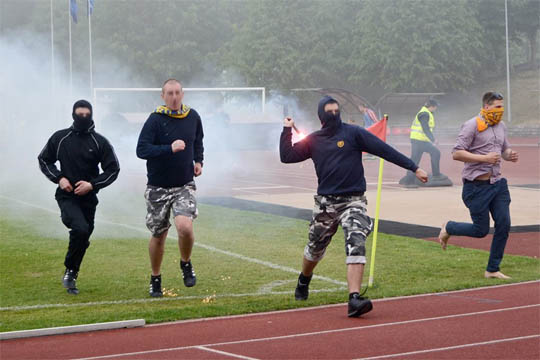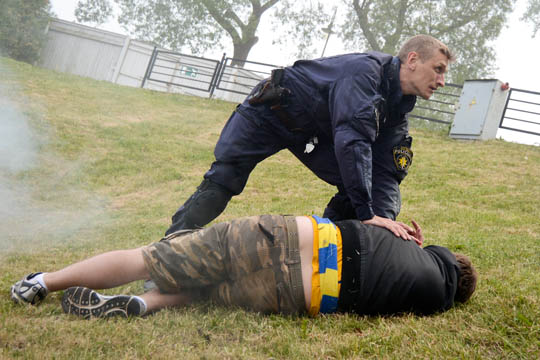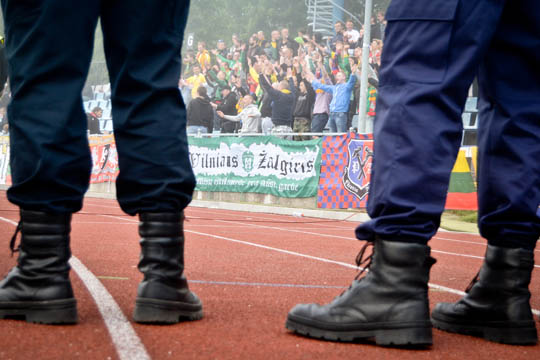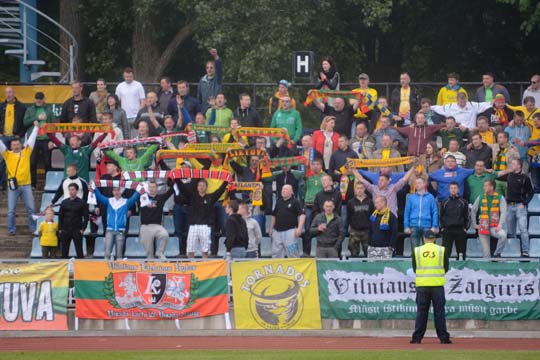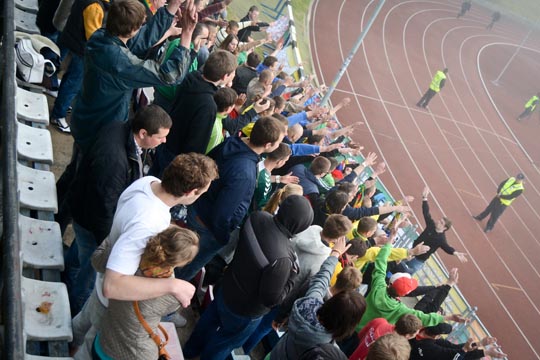 Source: http://ultras.lt/