Will this be the start of new protests against the World Cup 2014?
Will this be the start of new protests against the World Cup 2014?
The World Cup protests in Brazilian cities calmed down when the tournament started and Brazil won their matches. Heavily armed riot police were also present in all WC cities to make sure the tournament could go as smooth as possible without trouble in the streets.
Most people expected big riots if/when Brazil were beaten and after the shocking 7-1 loss against Germany media all around the world started to write about big riots. Problem is, it's false information and old photos from WC protests back in 2013!
One example is this photo, taken in 2013 but now used in many newspapers to describe trouble after the match against Germany: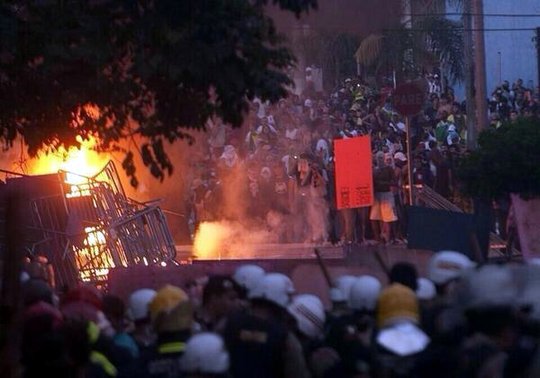 One reason for the lack of trouble last night is the police and military presence. Example is this photo from Estádio Governador Magalhães Pinto in Belo Horizonte, where the match between Brazil and Germany was played.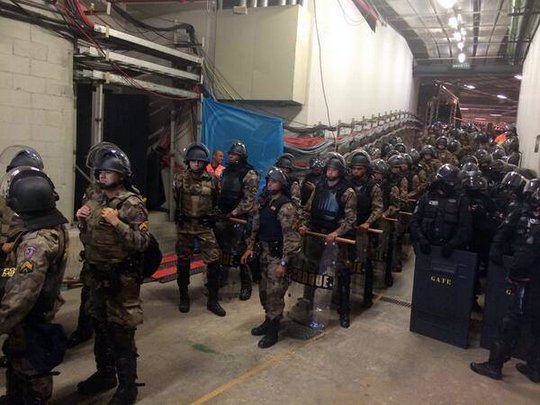 The only big riot been reported to us, beside of smaller individual incidents, are from Copacabana Beach in Rio last night when thousand of fans watched the match on a big screen.
After the Germans 5th goal chaos started. What happened seem to be a bit unclear as different newspapers report about knifes and guns being used, and even one young lad killed.
Many different versions from the beach has been published in the news. What we know is with the police involved in the chaos a dozens of youths snatching beach bags and mobile phones from people.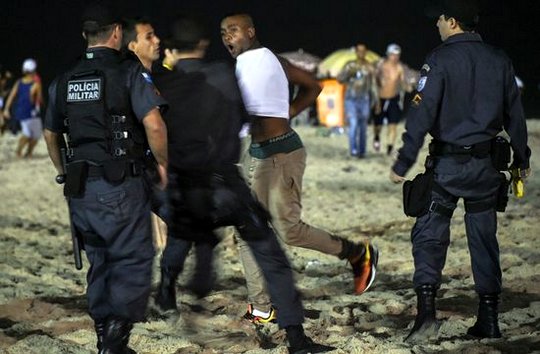 Also fire in a bus station occurred during the night, but this may as well be related to the transportation strikes and not the World Cup.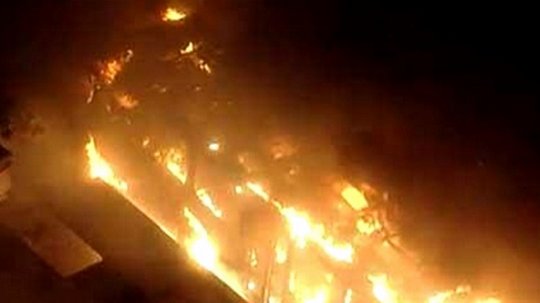 The Brazilian peoples are still upset with their government and the World Cup 2014. It will be interesting to follow this situation when FIFA leave the country after the finals and less police are present in the streets...