New ID cards will be introduced in Cypriot football this season.
New ID cards will be introduced in Cypriot football this season.
23rd July the Cypriot parliament voted on whether to accept or not accept "Fan Cards" as a new way of ticket on football matches in Cyprus. Unfortunately 31 members voted for the new ID card system, while 18 members voted against it.
This fan card will be the same as any ID card, but this card will also be your ticket for the match. That means you can't access any football matches in the top league without this ID card.
The reason for introducing this card is of course because the authorities will try to stop pyrotechnics on matches and trouble made by the supporters. Ultras groups in Cyprus already started protesting months ago and will probably continue when the 2014/2015 season start.
You can only get this card if you have a clean record, but still the FA discuss if they should forbid hardcore fans to travel and attend big matches.
Protests
The same day as the parliament voted for the fan card Apollon and Anorthosis played a friendly match in Tsiro Stadium. Apollon Ultras (Gate 1) didn't entering the stadium in protest against the new card, instead they gathered outside the stadium. Minutes later Ultras of Anorthosis (Maxthec) joined their protest.
Ultras of both clubs met and started marching in the streets, shouting against police, FA and politicians.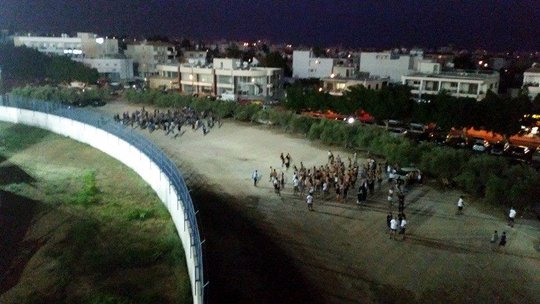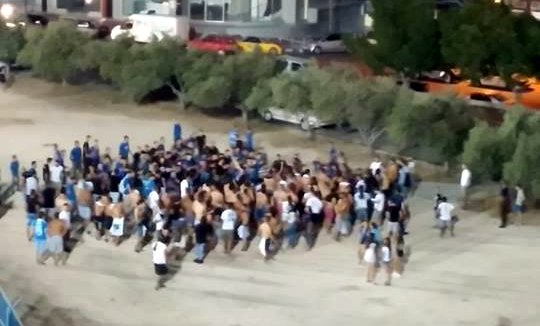 25 lads from every fan club met outside the parliament few weeks before the voting:
One day before the voting took place, Ultras from many clubs marched in the streets and gathered outside police stations to protest: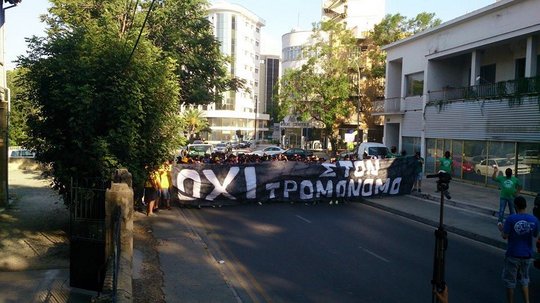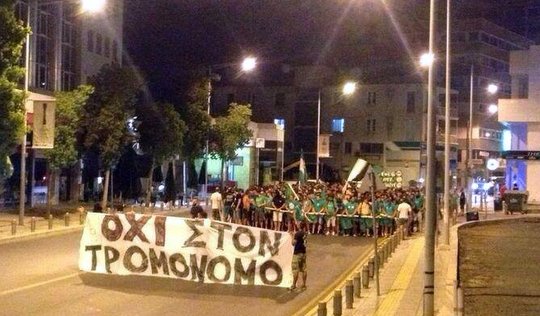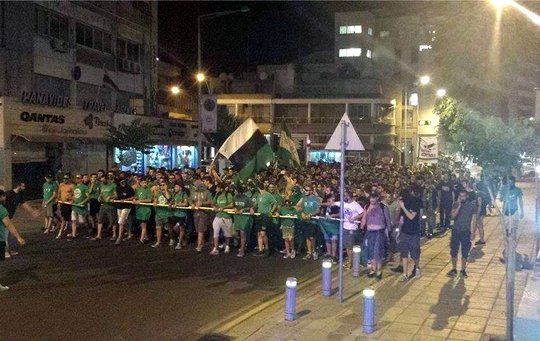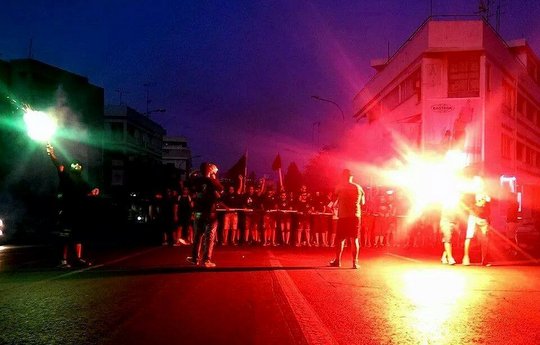 Visit our forum for more info about this Fan Card.