Premier League prices not an option in Germany.
Premier League prices not an option in Germany.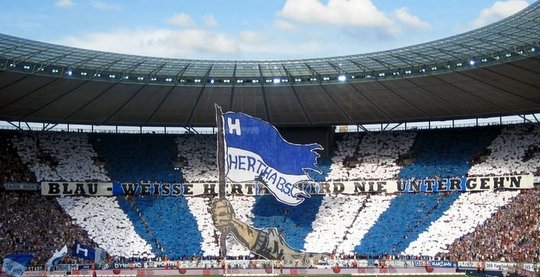 Hertha Berlin fans.
At the same time as English Premier League is about to kick-off, Bundesliga chief ,Christian Seifert, says there would be "a huge shitstorm" if clubs such as Bayern Munich were to start charging as much for tickets as Premier League sides.
Meanwhile hundreds of English football fans have started to organize protests against the amounts that they are expected to pay for admission to English stadiums this season
Seifert says that allowing as many people as possible – of all ages and social backgrounds – to go to stadiums is a guiding principle of German clubs, describing it as both a social responsibility and a business tactic comparable to that of the budget supermarket Aldi. The average Bundesliga ticket price is 23 euros and the league enjoys a 92% stadium occupancy rate; its average attendance of 43,500 is the highest of any football league in the world, almost 9,000 more than the Premier League's.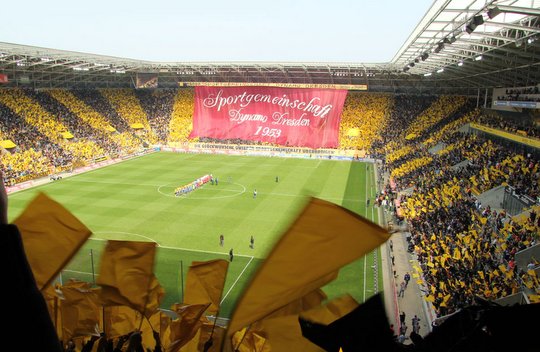 Dynamo Dresden - Even in lower leagues fans fill the stadiums every weekend.
"Bayern Munich gets each year 30 to 40 million euros less than Manchester United from ticket sales, which means €300m in 10 years. We (the Bundesliga) don't have influence on ticket prices. All the clubs can decide on their own but some kind of common sense prevails. Every year in magazines you see double pages about the prices of tickets, bratwurst and beer, etc and everyone gets in a huge shitstorm if the price of bratwurst goes up by 10 cents. The concept of Aldi was invented in Germany: very cheap but a lot."
In addition to ensuring affordable tickets are available, German clubs elect to restrict the number of season tickets that they sell in order to ensure more fans get to see at least some of their teams' matches. "Demand is huge but clubs choose to limit season ticket sales to 40 or 50% because they don't want the same people going every week," he added. "They want everyone to have a chance. It would be very easy to raise the prices and make more money out of the fans but the clubs tend to choose not to do so. From a pure economic perspective you can say 'What a mistake' but, given our holistic approach, I would say it is the right approach."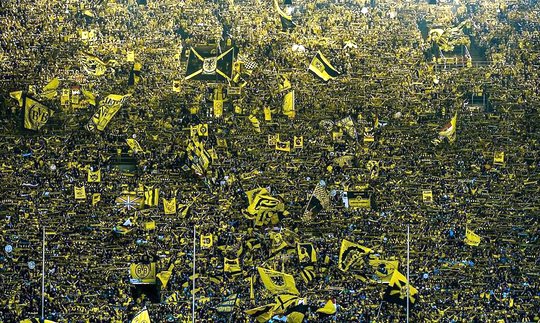 Borussia Dortmund and their famous supporter stand.
Source: www.theguardian.com
Related article:
- Bayern subsidise the high price of their fans match tickets for Arsenal away.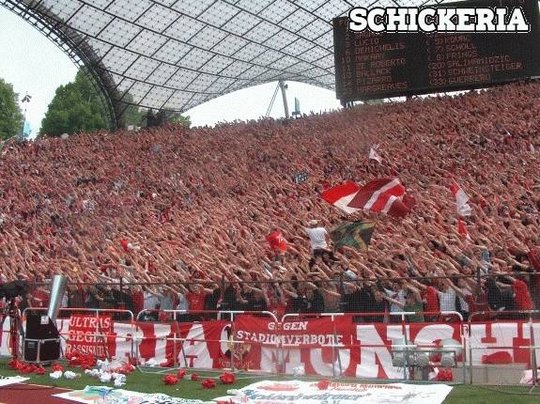 "Football is for you and me, not for fucking industry!"