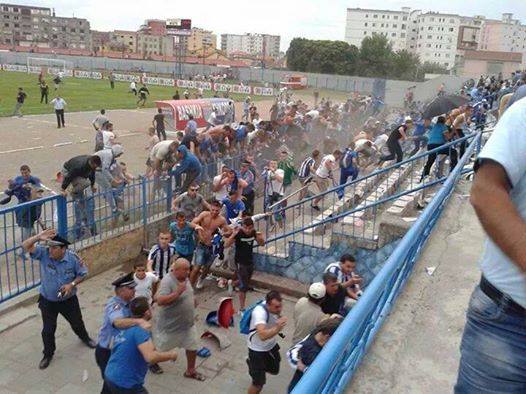 Albania: Many injured in big football riot.
Thursday evening we received reports about a heavy riot during a football match in Albania between Vllaznia Shkodër and Tirana.
Trouble started in second half when Tirana fans didn't agree with referee's decision. Police showed up in the away sector and match was stopped 2-3 times because of clashes and objects thrown on the field. In the end of the match Tirana scored and the match ended 1-1, at that time angry Vllaznia fans started fighting.
The whole situation escalated and at this moment everything is just unclear. But it's said the president of Tirana got injured, as well as players, police and fans.
Hours after the match Tirana fans still stood inside the stadium area, while police waited outside the stadium. Tirana fans have about 100km long travel home.
Photos: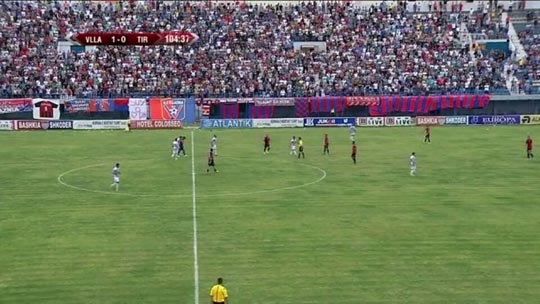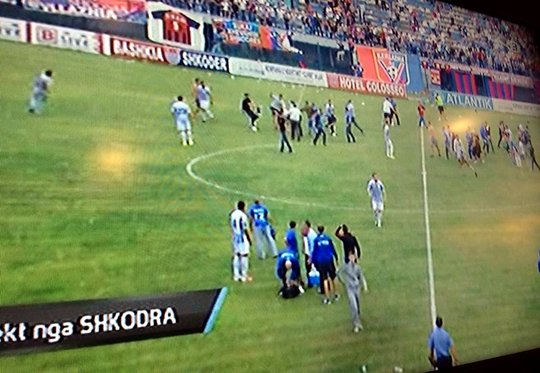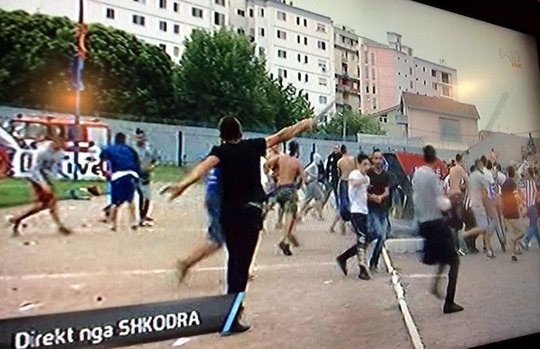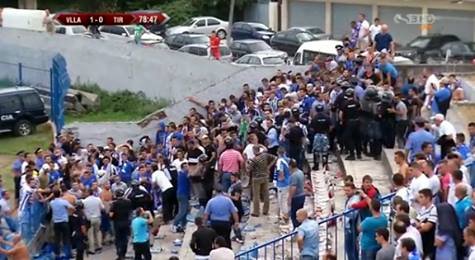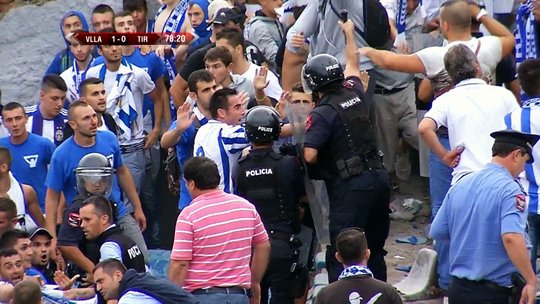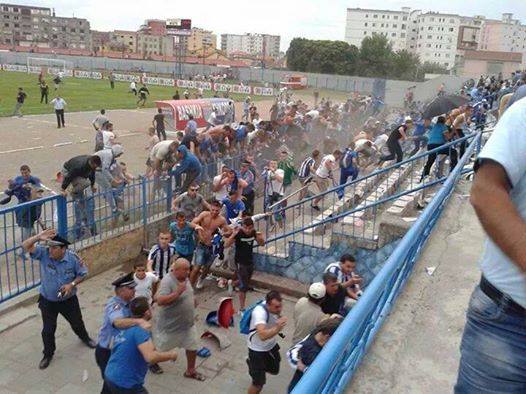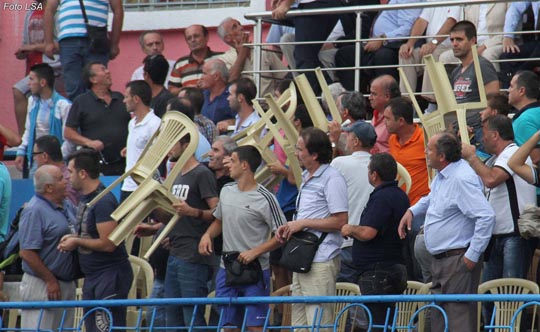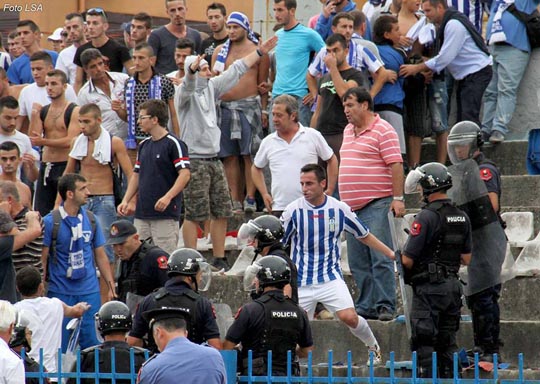 Video: