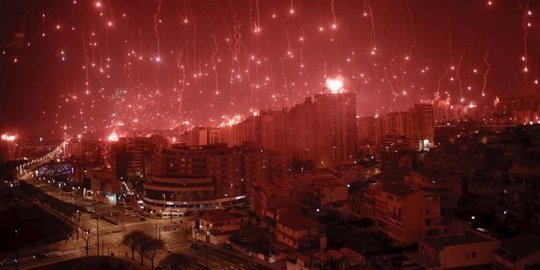 Hajduk Split (Croatia) supporters celebrate their clubs 100th anniversary!
Hajduk Split celebrated 100 years! Club were founded 13.02.1911. in Prague (Czech Republic) by a group of students from Split and club has played an important part in the city's culture and history. Hajduk fans (Torcida) were organized in 1950 which makes them the oldest supporters group in Europe.

Celebration started days before 13.02.2011. Torcida decorated whole city with flags and graffiti.

On Saturday 12th February official celebration started. In Split fans put flag on top of the church and lighted flares.

In Dubrovnik (city 230km south from Split, whole Dalmatia region support Hajduk) group "Torcida Mokošica" lighted few hundred flares and created beautiful pictures!

Exactly in midnight thousands of signal rockets and flares were lighted in the sky over Split. Crazy show! Also almost every city in Dalmatia made similar pyro show, but of course little bit smaller.

Celebration continued Sunday 13th of February on football match Hajduk - Slavia Prague (15:15 CET) and after in city on big concert, also this with a nice pyro-show!
Split decorated: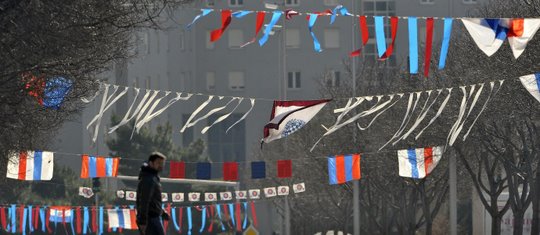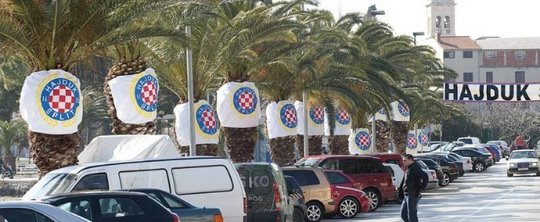 Supporters in Prague also celebrated (city where Hajduk was founded).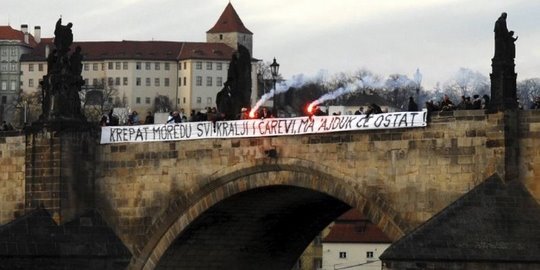 Official celebration start on Saturday: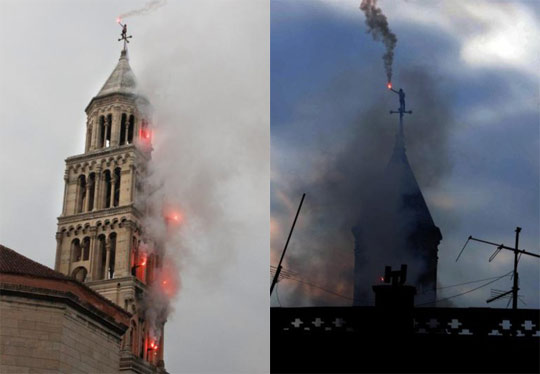 Celebration from city "Omis" (35km from Split):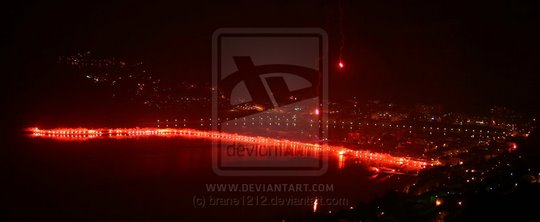 Celebration in Dubrovnik: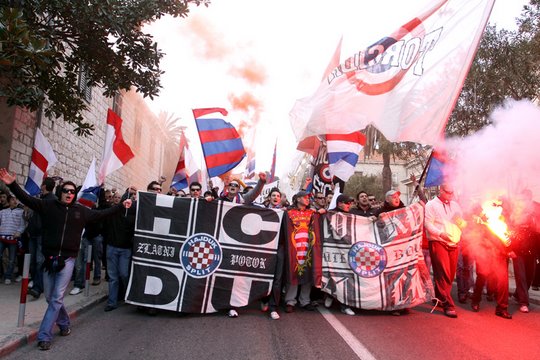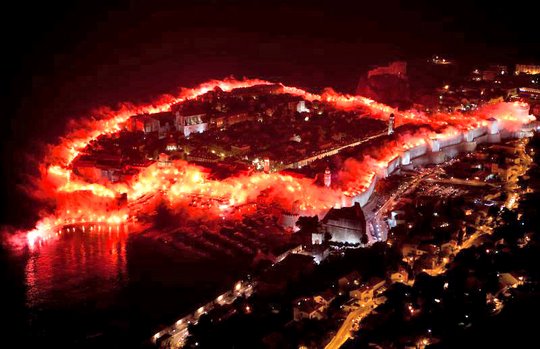 Fantastic show in Split at midnight!!!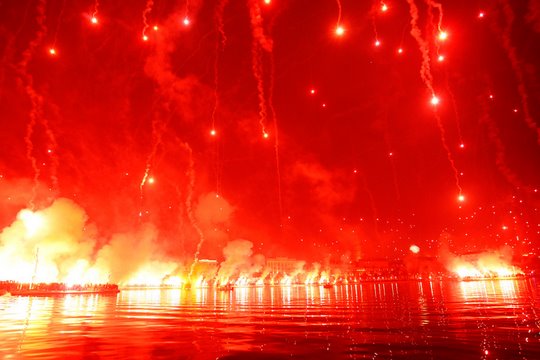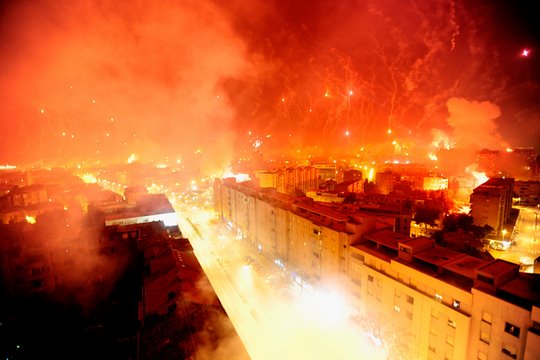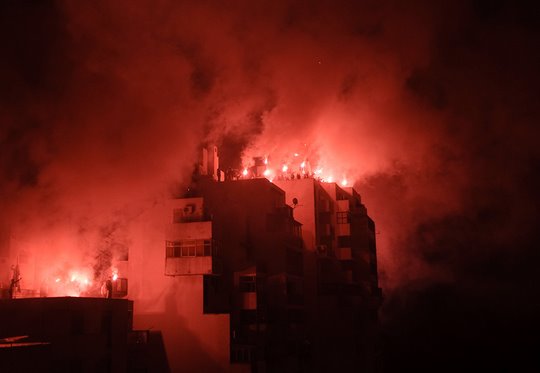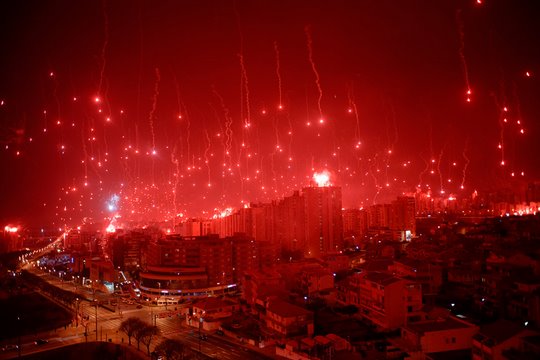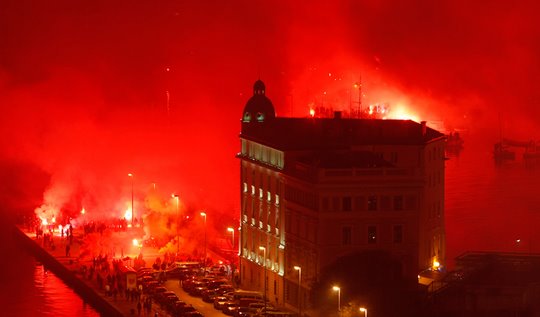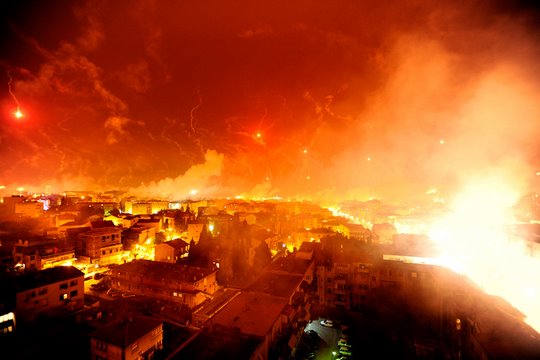 Sunday 13.02.2011. Hajduk Split played against Slavia Prague, the celebration continued: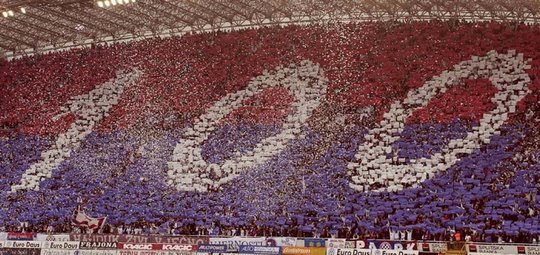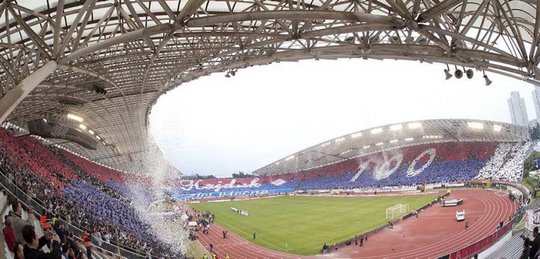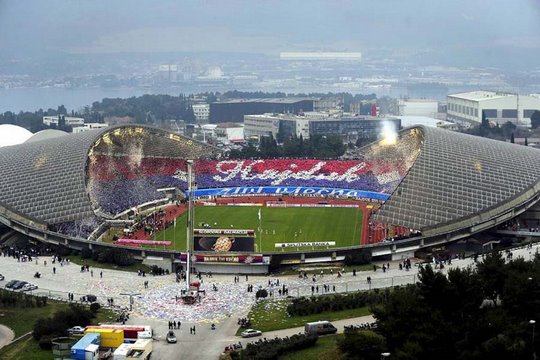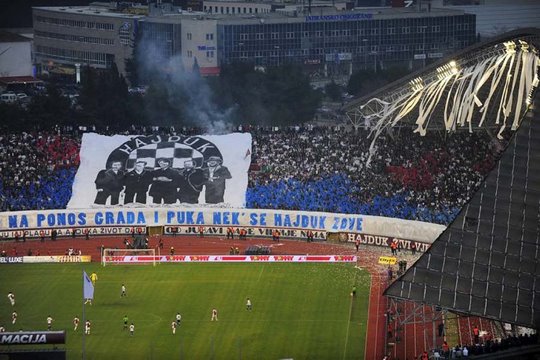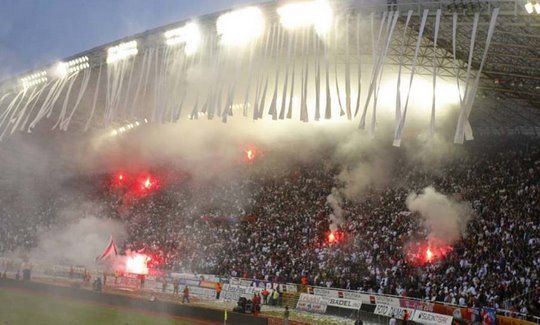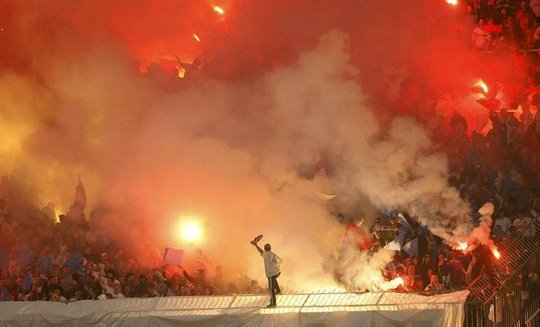 Compilation from the match, part 1:

Compilation from the match, part 2:
Congrtulations from Slavia supporters:
Banner: sve najbojle (best wishes) and a cake with flares.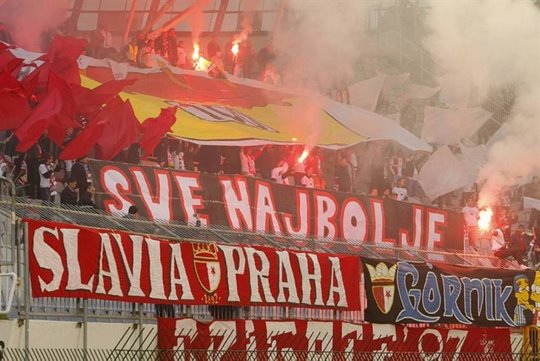 After the match: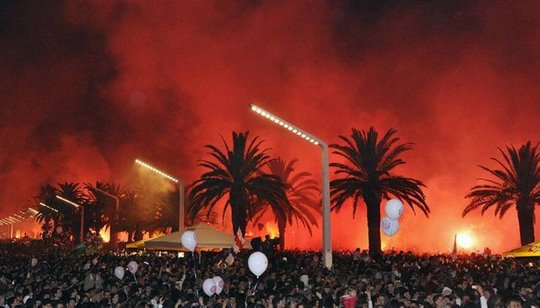 You can see much more photos and videos from the celebration in this topic on our forum.