Tragic news from Brazil.
Tragic news from Brazil.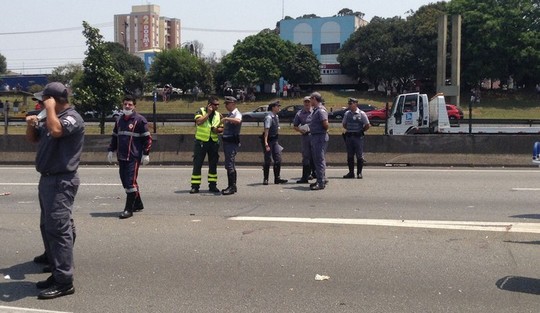 Before the match Palmeiras supporters (Mancha) made an ambush on highway for Santos fans (TJ) who were traveling with two buses (no police escort) in Sao Paulo on derby Palmeiras-Santos (19.10.2014).
With all the chaos on the road one Palmeiras supporter was killed (21 years old), 4 injured and still in hospital (2 in serious conditions). The fight lasted about five minutes, even guns were used (1 fan shot).
5 of them, including the killed fan, was hit by a passing car on the highway.
R.I.P. mate