Two lads hitchhiked for 23 days!
Two lads hitchhiked 5000km to see their team!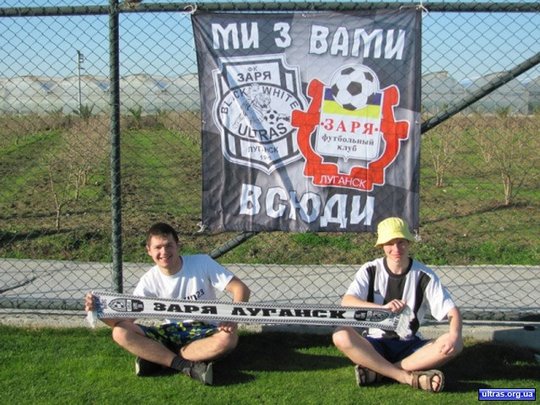 Travel over five thousand kilometers to see your favorite team. And travel this distance without using regular transport - only hitchhiking to get there.
Two lads from Ukraine, one supporter of Zorya Lugansk, the other lad is a fan of Metalurh Zaporizhzhya, hitched for 23 days from Ukraine to Side in Turkey to see Zorya Lugans play friendly match.
Players were very surprised, and thanked the lads for this support by a 2-0 win over the Polish club Arka.
The Lugansk Club journalist spoke with Ihor, one of the brave travelers:

- How did you decide to travel hitchhiking?

- Except the football I love to travel and I do it mostly by hitchhiking, I also got the chance to visit Caucasus and Turkey. Within a couple of months before the trip the detailed route and other relevant details of our trip were planned. And here we are, on the southern coast of Turkey, supporting our favorite team.

- Hope you satisfied with the team today?

- Our journey lasted 23 days, today we got great energy and positive emotions after the win. The players did not let down and confidently beat Polish "Arka" and our player Yuri Martyschuk gave his shirt to us after the match. That is great.

- How was your route? The trip from is very long!

- Yes, really long. We've got over 5200 kilometers. Our route goes from Ukraine to Russia. Then we visited Azerbaijan, Georgia, Armenia, Georgia again, and then crossed the Turkish border.

- There are lots of dangers on the road ...

- Sometimes to walk in your district is more dangerous. But is not the case. The main thing is that we waded through our route absolutely without problems. If there were any experiences, they were only positive. Nothing ventured, nothing gained.

- Where did you sleep? What did you eat?

- For 23 days of our traveling we slept in the tent only three times. By the way, we have everything we need to spend nights in any kind of conditions. Not terrible if it either rainy or frosty weather. We have warm sleeping bags.
The food we cooked on the gas burner. We ate mostly cereal, pasta, nuts, raise and drank tea. Overall, we were not starving. Mostly we lived in travelers houses from different cities, we've met them on the Internet in advance. This trip we combined with some sightseeing. Three days we spent in Baku, six days paid to Georgia. For a couple of days went to Armenia. We swam in the Black Sea in Batumi on the 30th of January, and a week later, today, bathed in the Mediterranean Sea. By the way, the cost of the trip was quite minimal.

- And if Zorya Lugans will play in Australia ... Will you travel after your team?

- The problem could be only to get with time and to get a visa. And if it is an objective - it can be done. I wish everyone not to dream but set targets and follow them. The trip gave us a lot of positive emotions. We learned a lot about the countries we visited and the people living there and saw life inside, not the one that is shown on TV.

- What are your next plans?
- To visit the match of my team on the 9th of February. And then hitch back home. But we will go straight forward and hope it will take ten days to get home.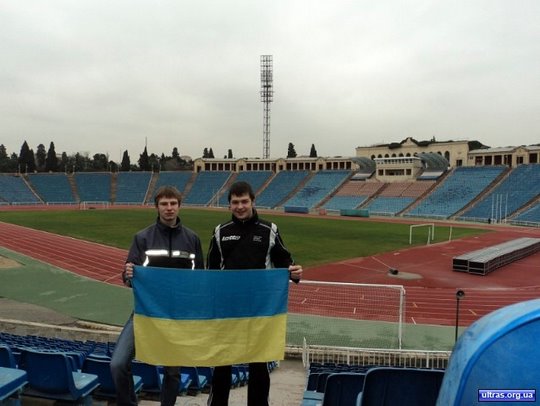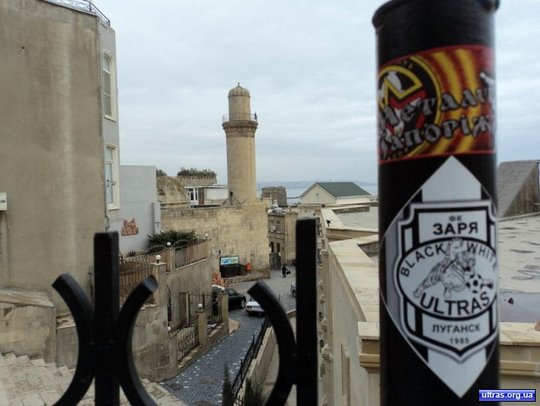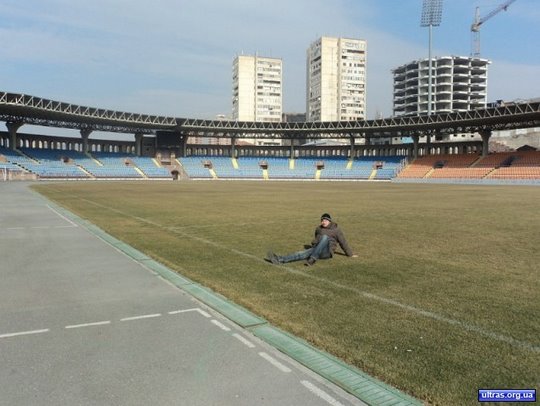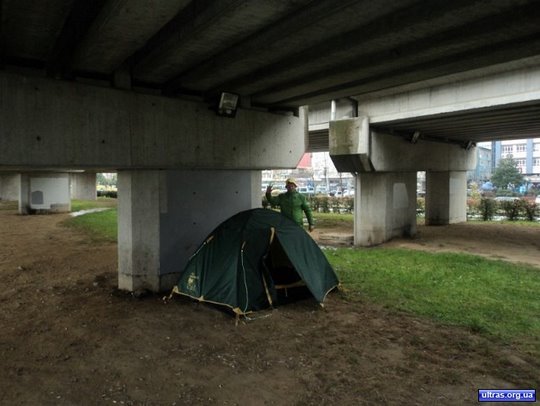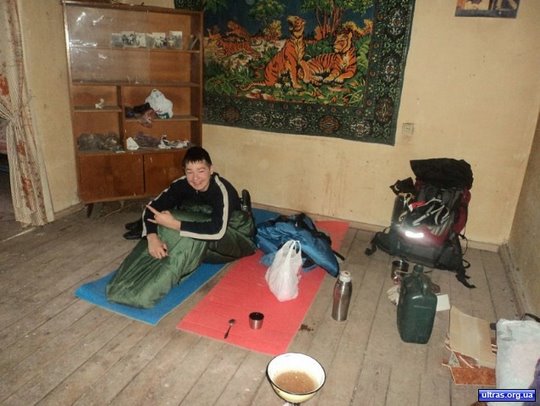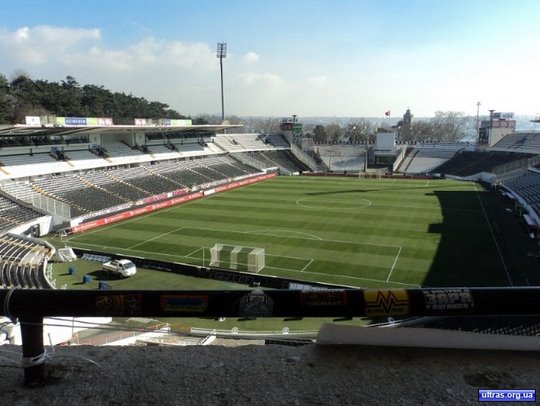 Thanks to http://ultras.org.ua/ for this article!
Please contact us if you have a special travel report!