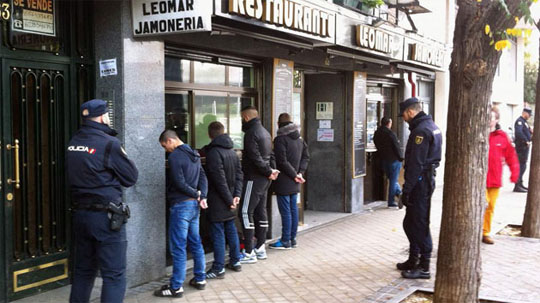 Spain: Fight between Atletico & Deportivo fans 30.11.2014
Spain: Fight between Atletico & Deportivo fans 30.11.2014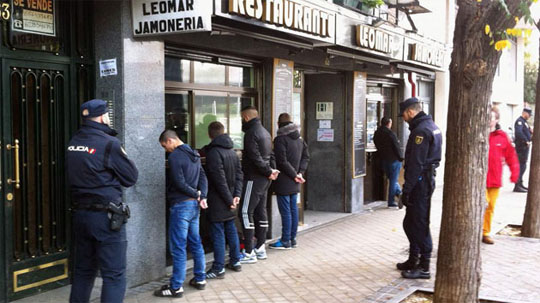 Police arrested two people and has identified additional thirty in a mass brawl between the fans of Deportivo and Atletico Madrid, which took place nearby the Vicente Calderon stadium, and that has left twelve wounded , one of them critically.
According to report from the Police Headquarters in Madrid, the investigation continues and it is likely that more identifications or arrests are expected.
The fight, which involved about 200 people, started when buses with Deportivo fans were attacked by Frente Atletico. Troubles continued on the streets of San Rufo, Virgen del Puerto and Paseo dela Ermita del Santa.
Some of the unjured fans are with broken heads because of used bottles in the fight. One man is in critical condition and his life is on the line. Doctors said his heart stopped at some point, but they manage to make it work again.
Update: We are informed now that the guy who was in critical condition passed out in hospital. RIP
Video of one of the incidents
Source: Marca.com