Special discount for 10 years of Ultras-Tifo!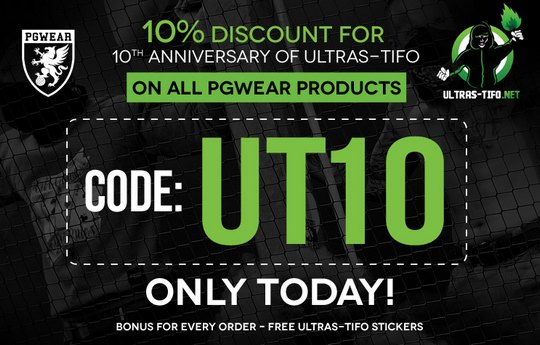 For 10th anniversary  of Ultras-Tifo our partner, PgWear Ultras shop is giving you 10% discount on every order in their shop! This special discount is available only today (Monday 08 December).
To use it, on checkout write UT10 in "promotional code" box (like on photo below).
PGWEAR is European brand offering clothes for football fanatics.

It was founded in 2006, for 8 years it became popular among fanatics around the world. PGWEAR clothes are created with passion. Designs are unique and produced with care about the highest quality.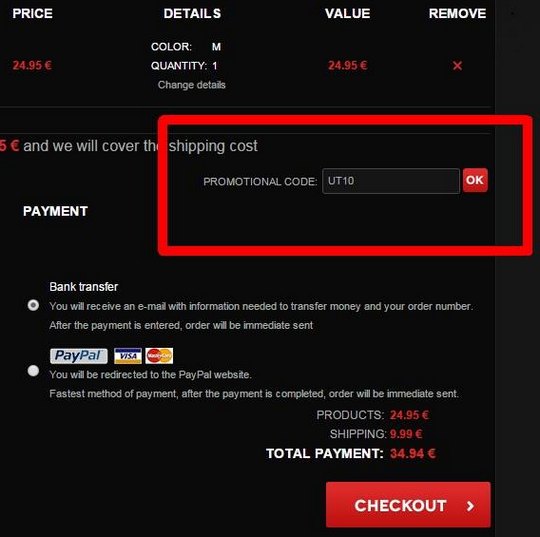 CLICK HERE and visit PgWear Shop!