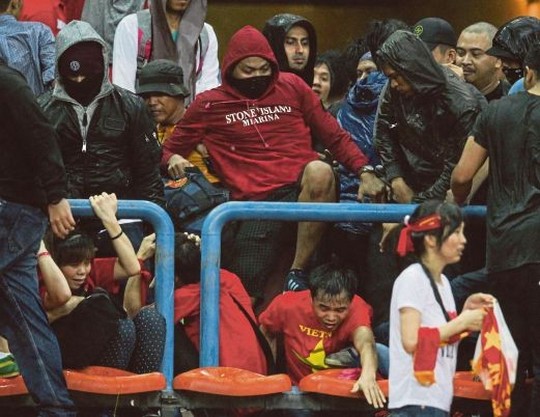 AFF Cup 2014: Around 20 masked Malaysian hooligans attacked Vietnamese fans during Sunday first leg match in AFF Cup 2014.
Malaysian sport minister and normal fans apologize to Vietnamese.
Group that stands behind this attack is Inter Johor Firm, and they are now banned permanently from entering Tan Sri Datuk Hassan Yunos Stadium in Larkin, Johor.
Johor FA president Tunku Mahkota Johor Tunku Ismail Sultan Ibrahim issued the ban to punish the hooligans for tarnishing the image of Johor and Malaysia. The group, identified as Inter Johor Firms (IJF), has also been banned from attending any football matches involving the Johor football team. Tunku Ismail also announced the dissolution of IJF.