Qatar hires fake fans to fill empty stadiums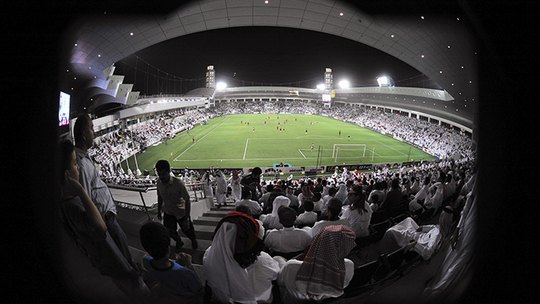 Migrant workers in Qatar get one dollar an hour for sitting in the stadiums and pretending to have fun, to applaud and to do the wave, AP reports. Sometimes they even were asked to dress like Qataris in white robes and head-scarves.

"Shaking my body all over ... being in the crowd and shouting and dancing," Adu, a worker from Ghana told the agency.

This is not the first controversial issue concerning 2022 World Cup in Qatar. Earlier this year it was reported that 185 Nepalese workers died in 2013 while building infrastructure for the World Cup and almost 1,000 died since the country was proclaimed the host of championship.

Numerous human rights campaigners denounce the labor conditions currently in the country as being a kind of servitude and say the country's legislation requires an urgent overhaul.

"Qatar is a modern day slave state," International Trade Union Confederation's General Secretary Sharan Burrow told RT.
Source: RT