Pyro and pitch invasion! Greek cup...
Pyro and pitch invasion, PAOK - Aek 16.03.2011.
After first leg in the semi-final which ended 0-0, Aek came to Thessaloniki for the second leg. Aek won 1-0, but right after their goal a flare were thrown from the stand and hit Aek's goalkeeper. In the end of the match PAOK-supporters invaded the pitch attacking players of Aek. Match started again, but finished after few seconds.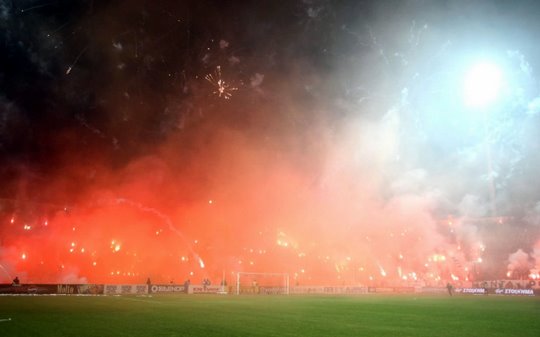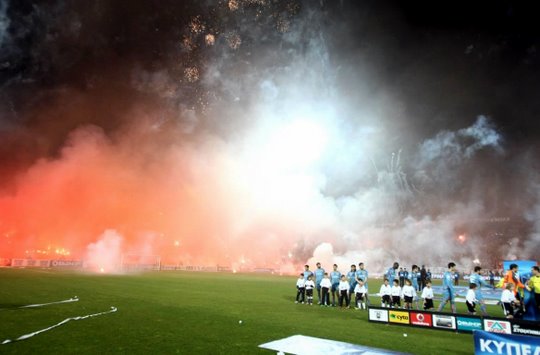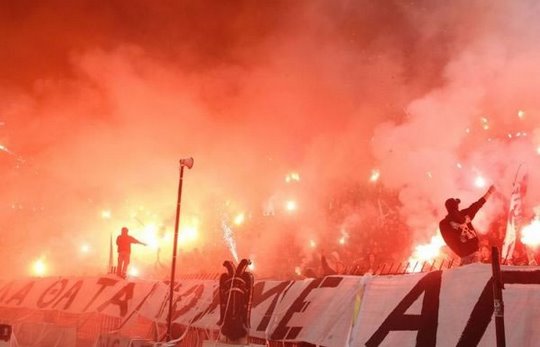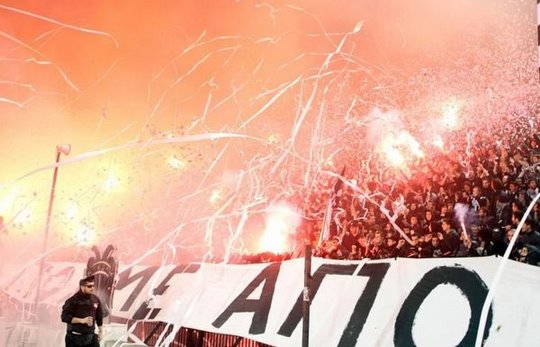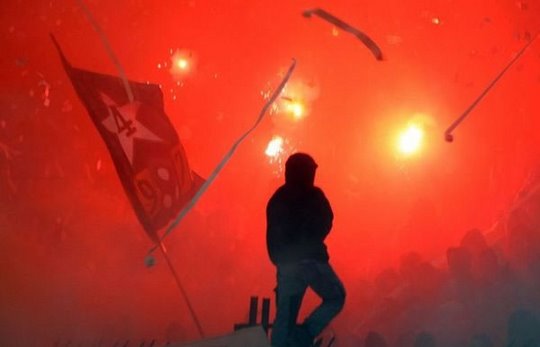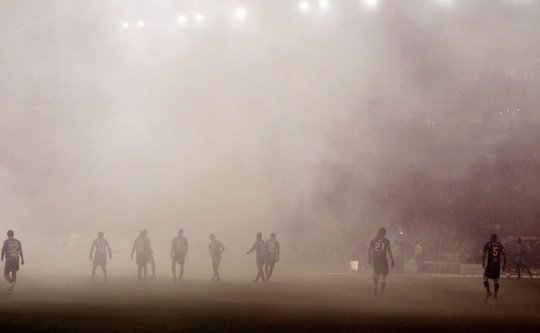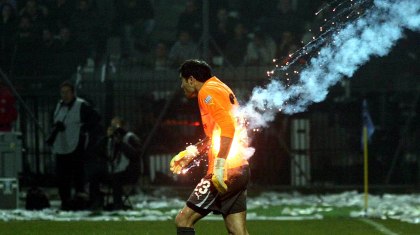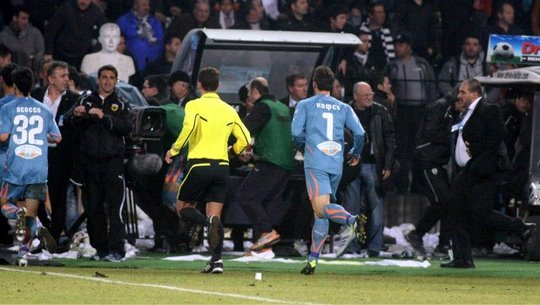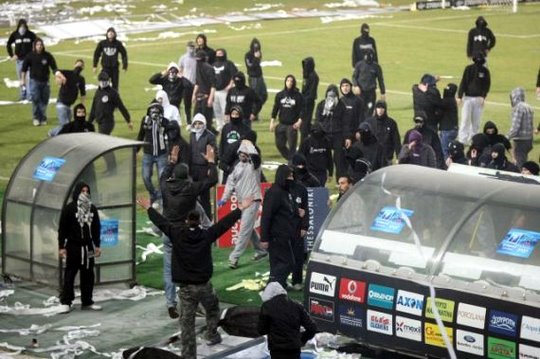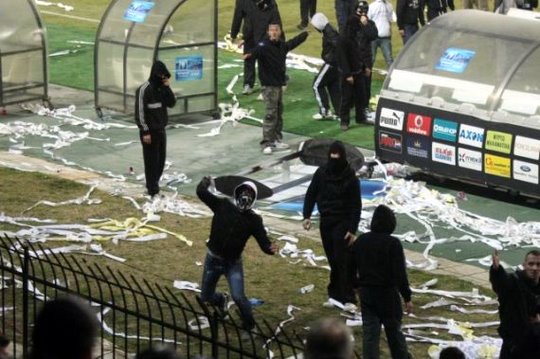 {youtube}jtLz-aMC4VA{/youtube}
{dmotion}xhn871{/dmotion}
{youtube}UXYoUzTQ-eA{/youtube}
{youtube}-PsGAsqZTlk{/youtube}