Uruguay: Cerro supporters clashed with police!
Uruguay: Few minutes before the end of the match, at result 0-3 for Penarol, Cerro supporter ("Los Villeros") showed Penarol flag on their stand (trophy). Cops entered tribune and tried to remove the flag without success.
Result: 2 injured cops, abandoned match and at least 11 fans arrested. Riots continued on the streets around the stadium.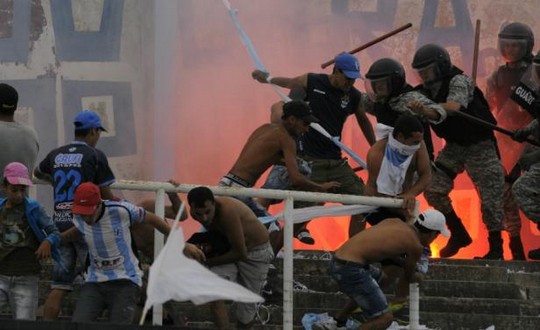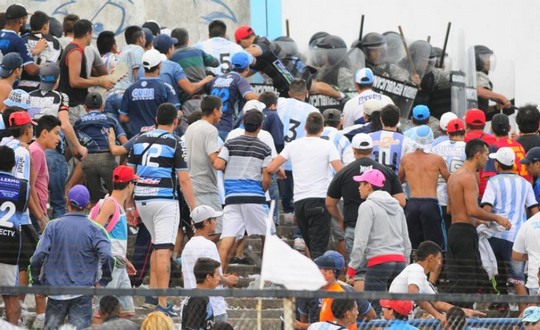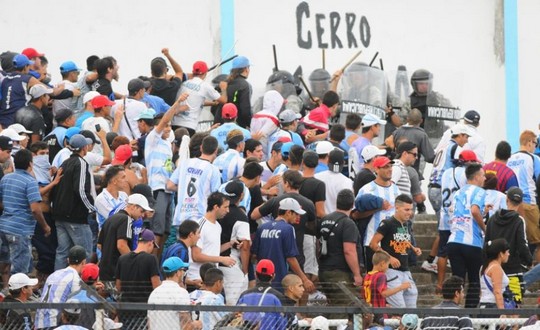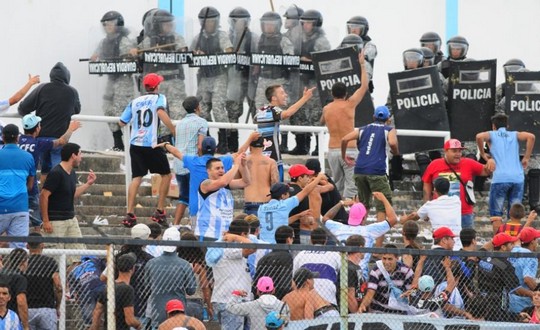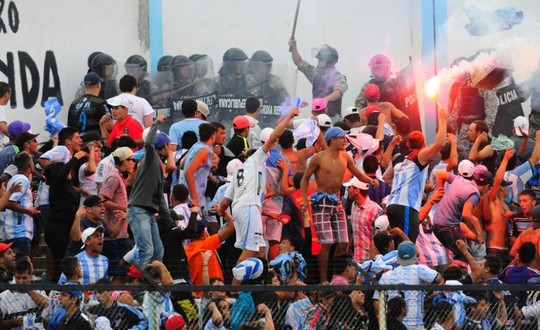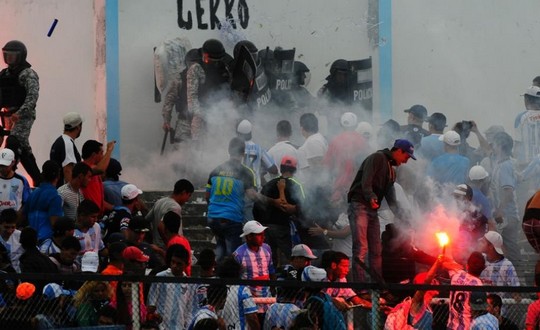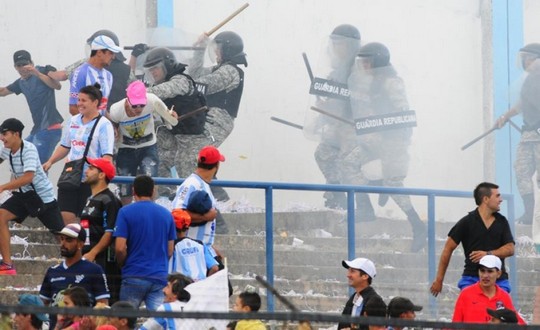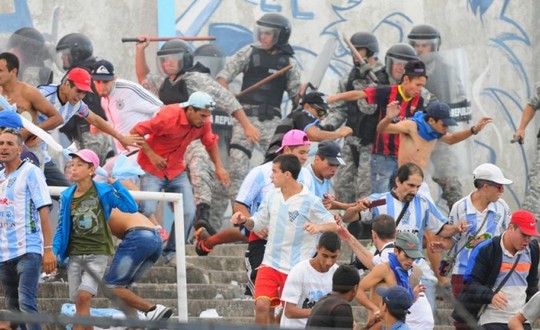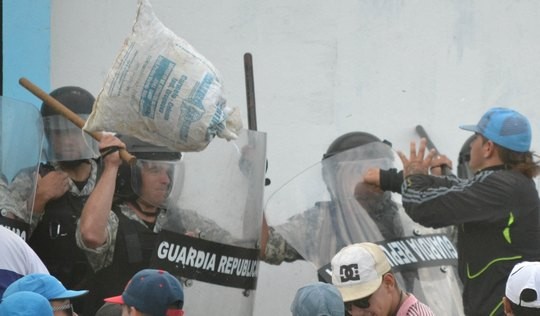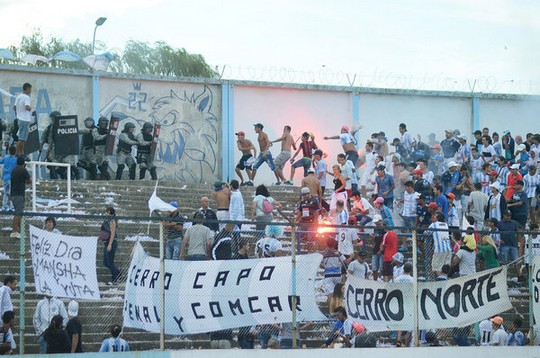 VIDEOS: