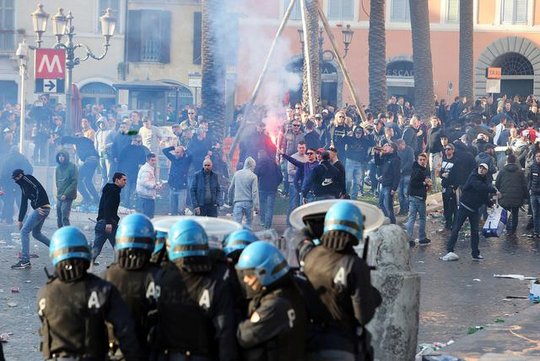 Europa League: Feyenoord fans clashed with Italian police.
Already one day before match-day Feyenoord fans clashed with police in Roma during the night. 6000 Feyenoord fans are expected for the match and many of them had come early to Italy.
You should also pay attention to how the police behave in the videos. They use their batons for nearly no reason and kick people lying down on the ground. Just the usual police brutality by the Italian pigs...
Many arrests:
"3 Feyenoord fans sentenced for 1 year and 4 months in prison.
Sentence for 11 others Dutch rioters: 6 got 8 months, 3 got 16 months, 2 fine of 40.000€. All stadium ban and ban from Rome"
Wednesday night ended with 23 arrests, according to police 7 of the arrested fans was taken after internal fights.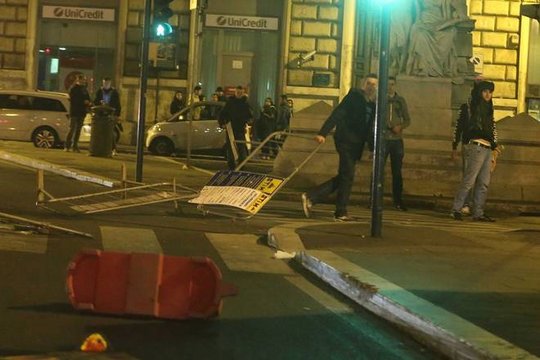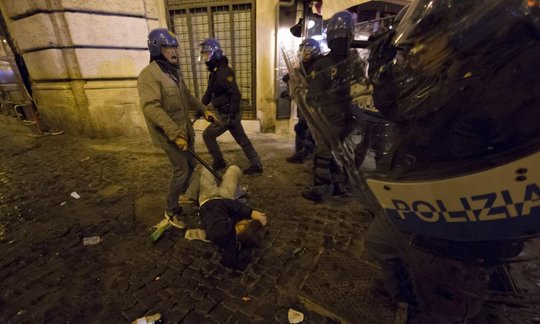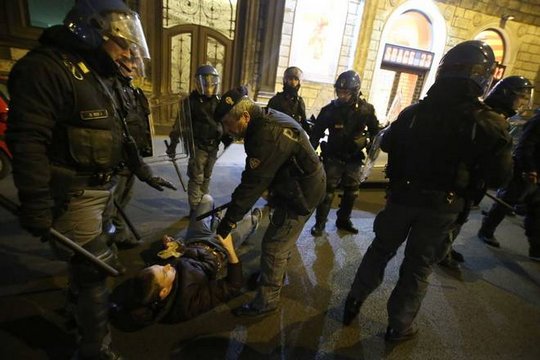 Match-day:
Feyenoord fans gathered in one big square in the center of Roma. Suddenly the Italian police decided to clean the square for fans and new fights occurred.
Later a group of Feyenoord fans refused to use the buses, instead they started their own walk towards the stadium.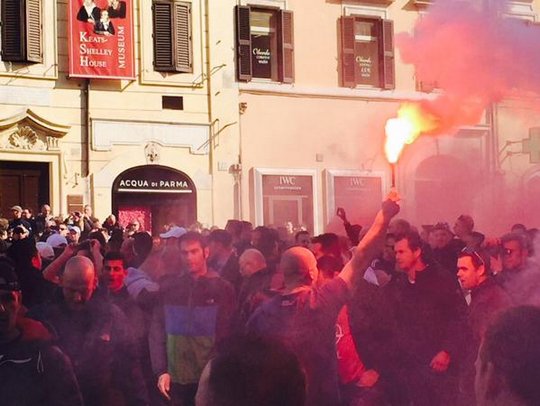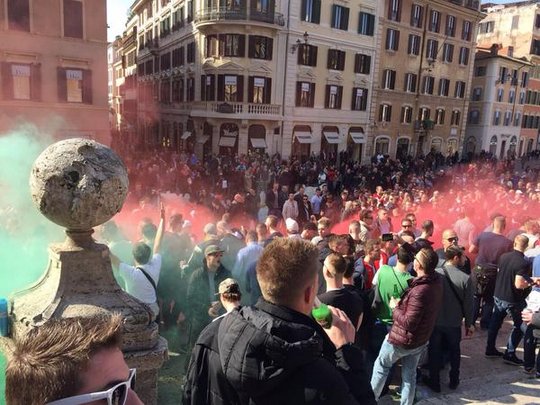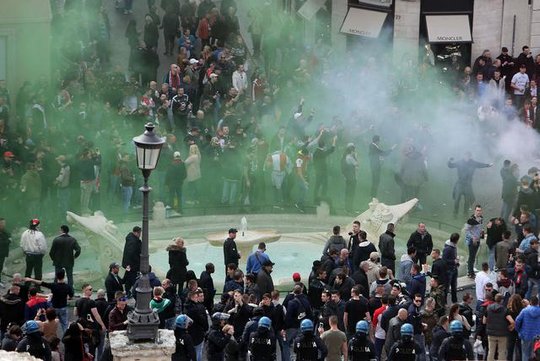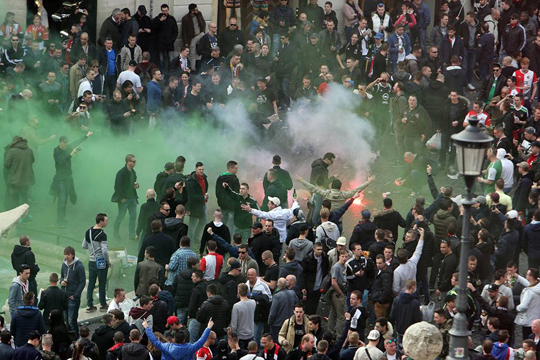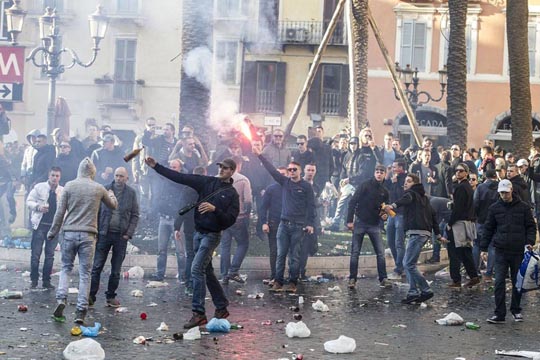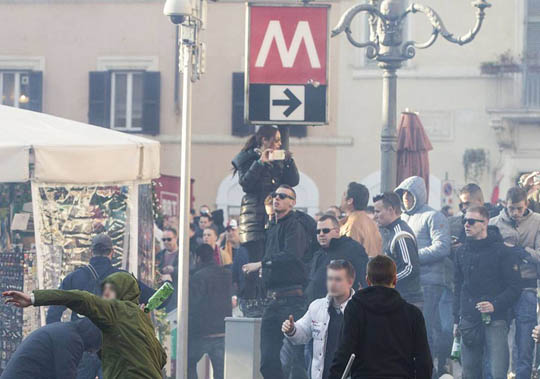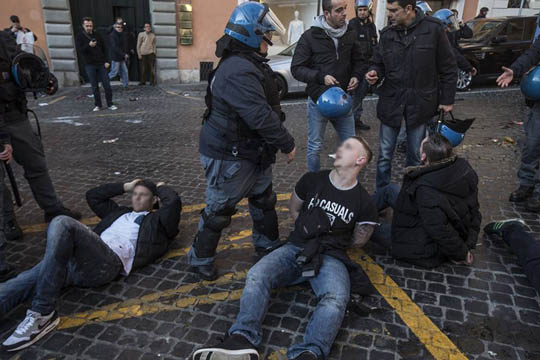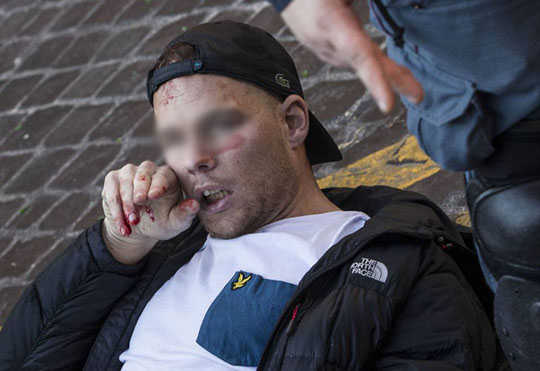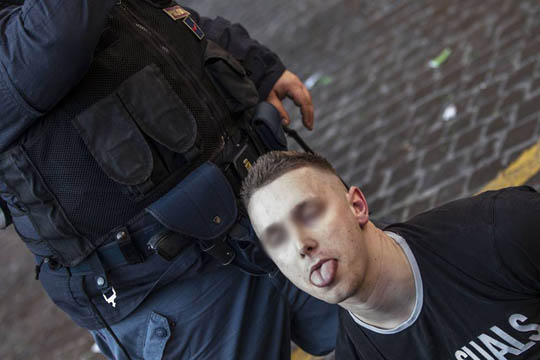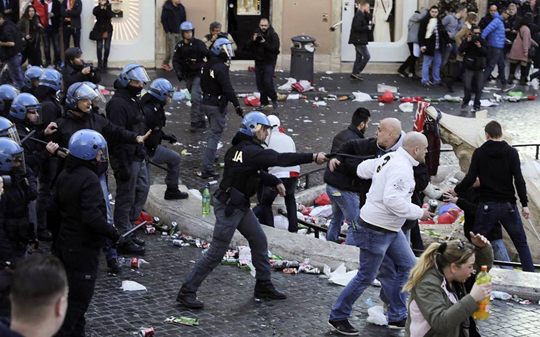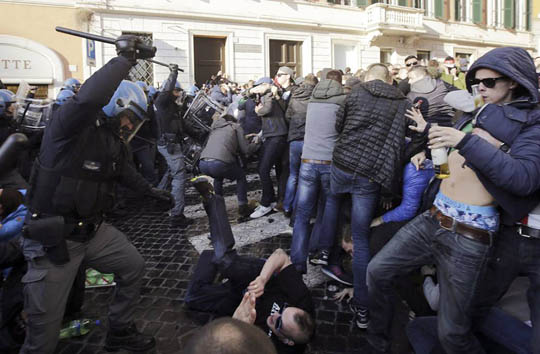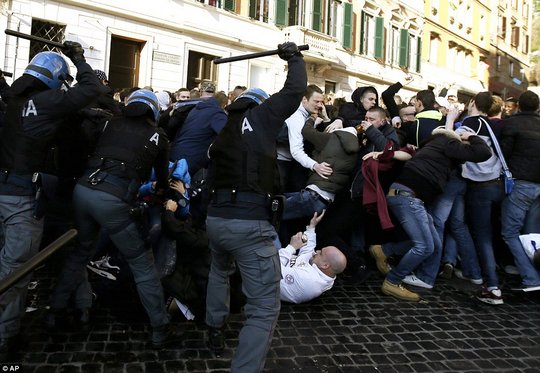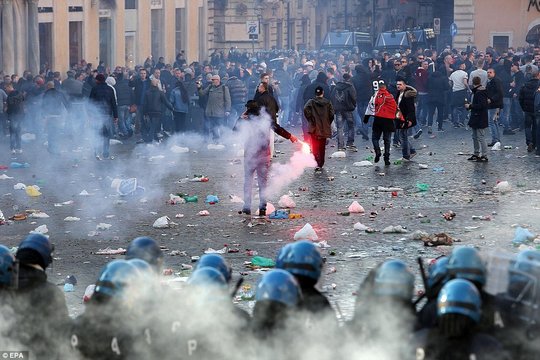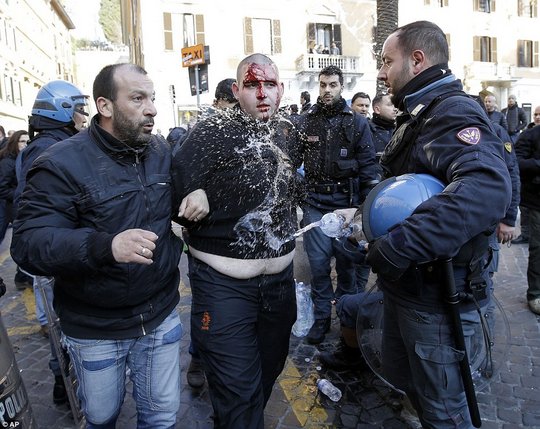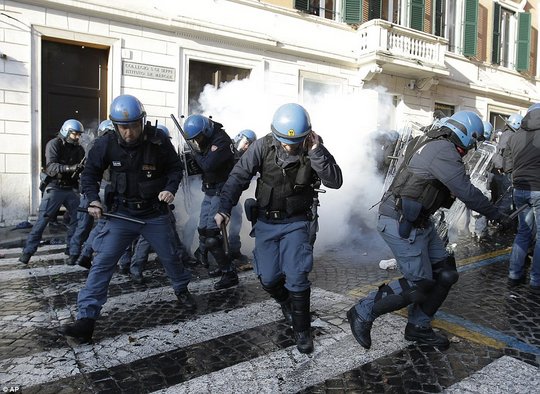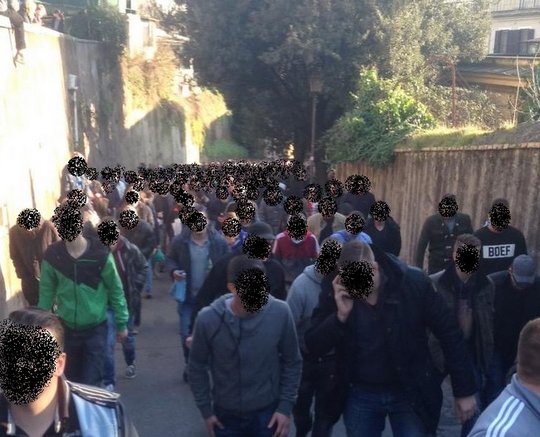 VIDEOS:
During the game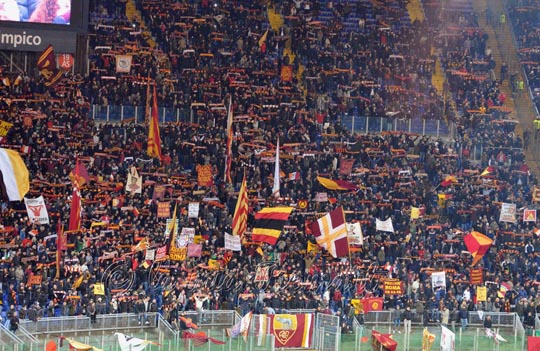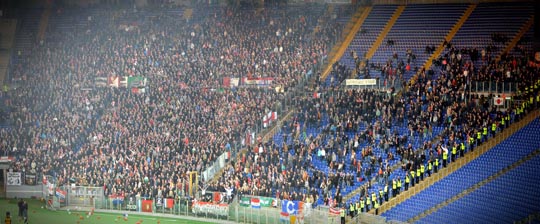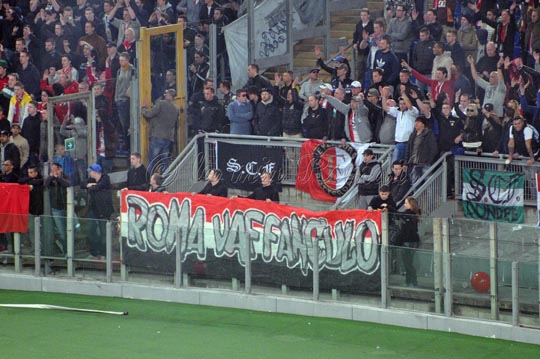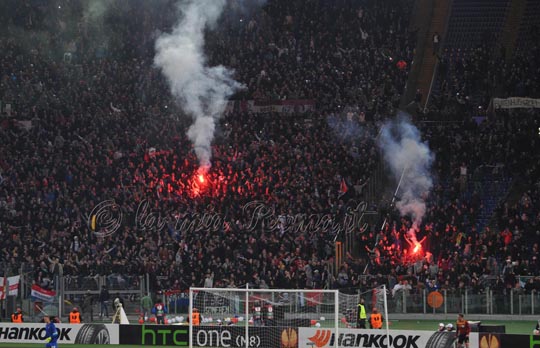 Bonus: No arrests made after this fight.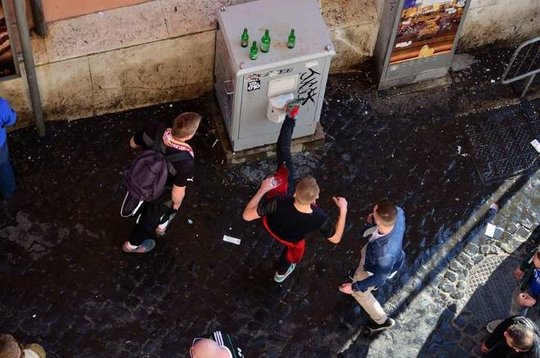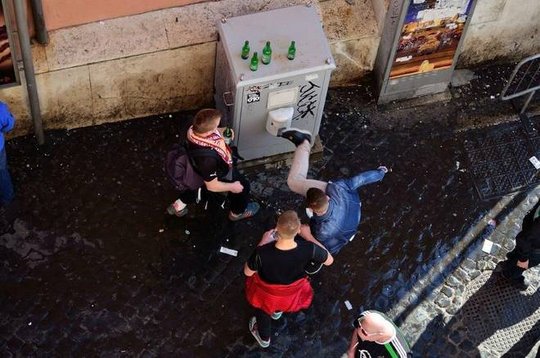 Click here for more photos from Europa League