Police arrested lot of supporters before match.
Lot of Helsingborg supporters arrested before Super Cup Final 19.03.2011.
When Helsingborg supporters left their pub and started walking toward the stadium chaos broke out. Some bangers and flares were lighted, lot of police arrived and surrounded about 250 supporters. After more than 1 hour with surrounded cops they started to transport supporters with buses out of the city.
Small incident done by very few people, and police stop over 200 supporters from entering the match and see their team win 2-1 in the Swedish Super Cup Final!
Photos & Videos: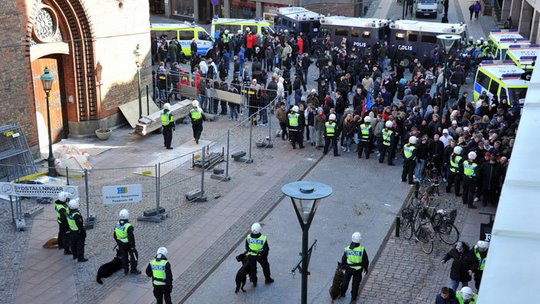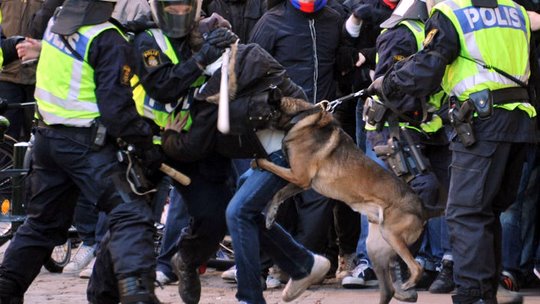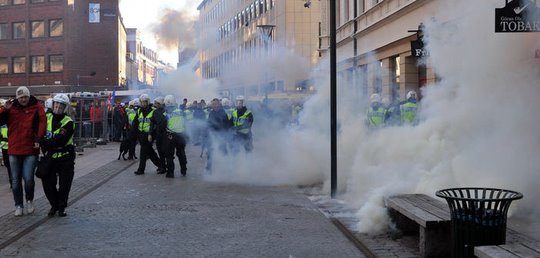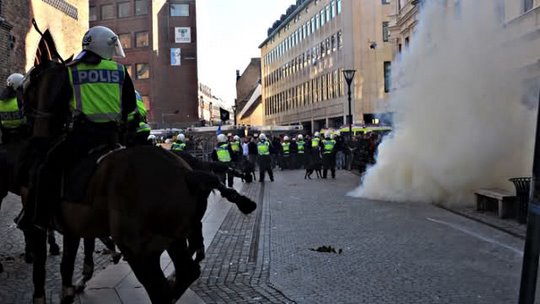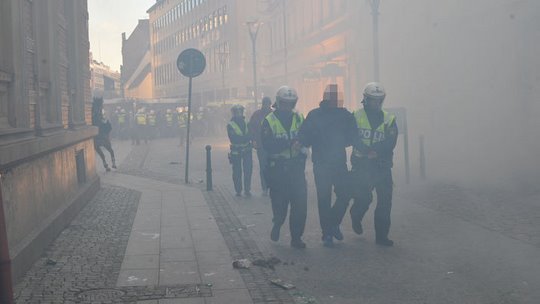 While some Helsingborg supporters waited to enter the stadium Malmø lads threw a bench and some other things on them.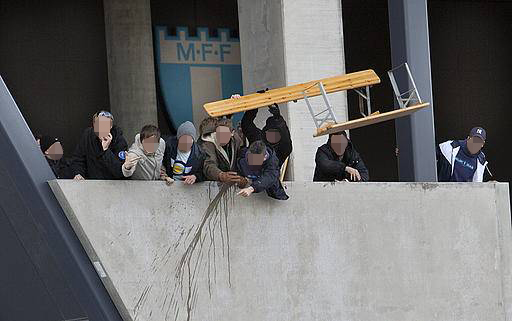 Nothing special to report from inside of the Stadium.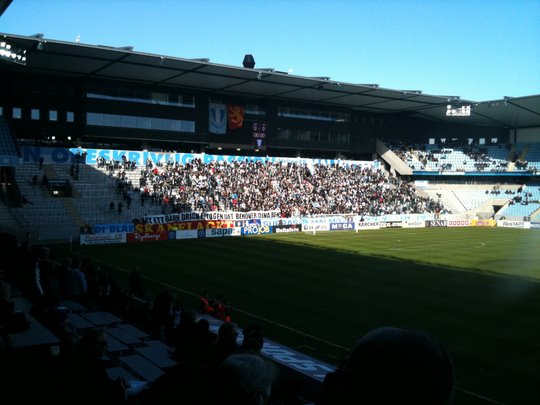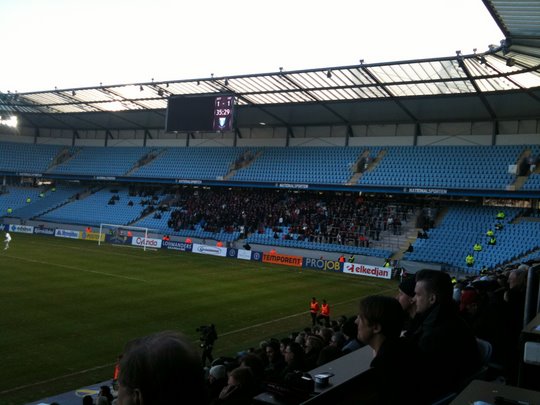 More from Scandinavia March 2011 here!