1 supporter died when riot broke out.
Velez - San Lorenzo 20.03.2011. (Argentina).
After 7 minutes referee stopped the "high risk match" between Velez and Lorenzo. Smaller riot broke out after goalkeeper of Lorenzo was hit by a object thrown from the stand. San Lorenzo fans tried to break into the pitch and police arrived to stop them.
During the day 1 fan died. Its not clear when or why he died. San Lorenzo's club president say he might was struck by the police, had a heart attack or struck by a rock that was thrown. The game was later abandoned. 4 police officers were injured.
Latest matches between Velez and Lorenzo have been played without away supporters, but presidents of both clubs asked to open for away supporters at this match.
Back in 2008 a Velez supporter got shot and died on the way to a match against Lorenzo...
Photos & Videos: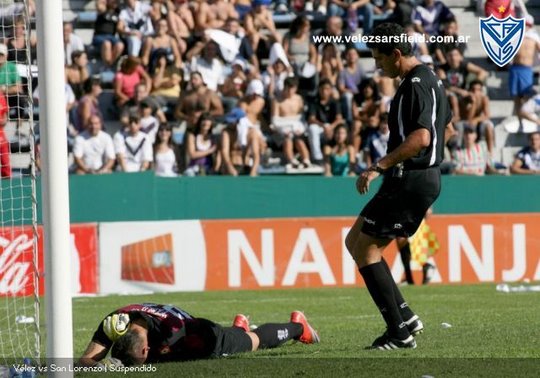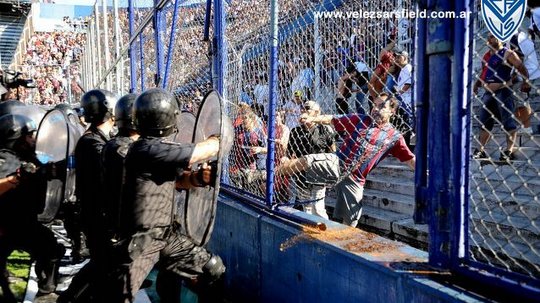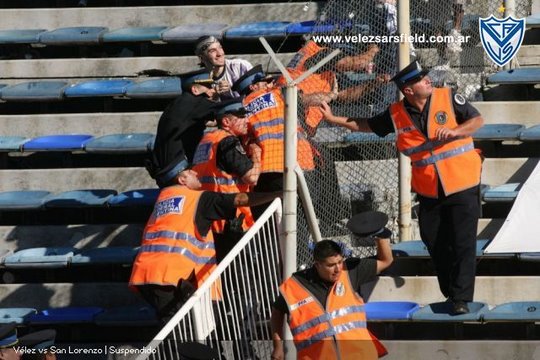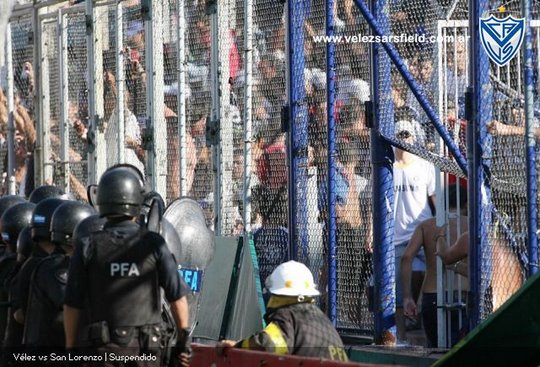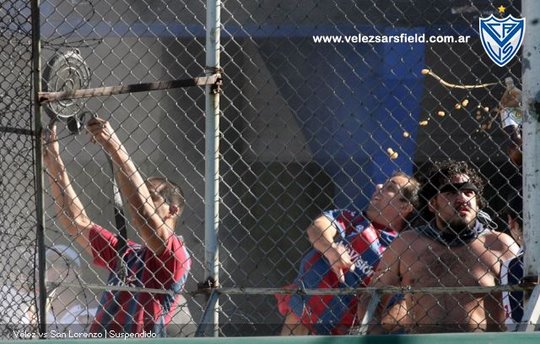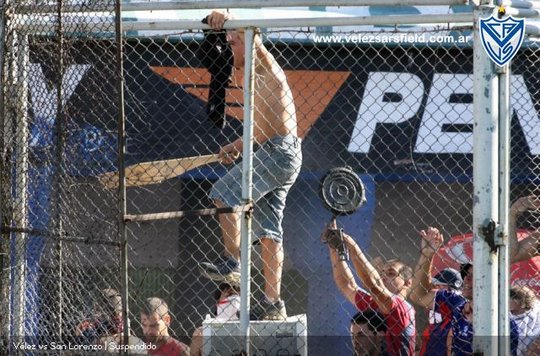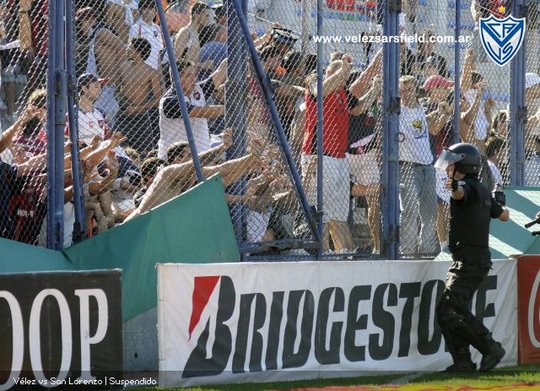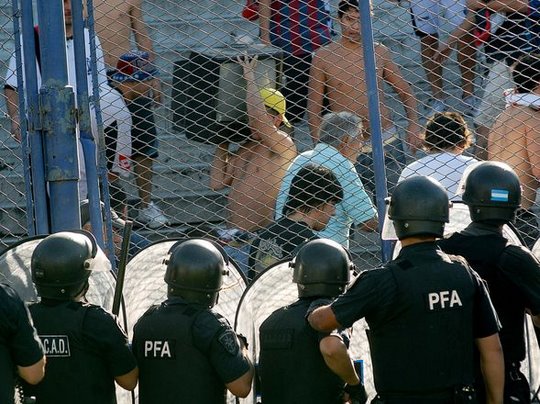 {youtube}szsMlNfbI9I{/youtube}
{youtube}NdmsZCwFeyc{/youtube}
{youtube}1jjCSaJq4Oc{/youtube}
Source: www.velezsarsfield.com.ar